Details

Category: Local News - NYC/NJ/CT
Saturday, 28 October 2017 14:59
Written by Hal Turner
Write a comment
A storm presently south of Florida is moving to the north and is expected to be "snagged" into a low-pressure trough moving from western Pennsylvania, thus keeping the storm along the US east coast.  As the storm moves north, it is intensifying more than previously expected.  As such, when it arrives in the NJ/NYC area, it may bring 80 MPH Winds Sunday night-into-Monday.
On the forecast model map below, large portions of New Jersey are to be hit with 80 MPH winds (purple):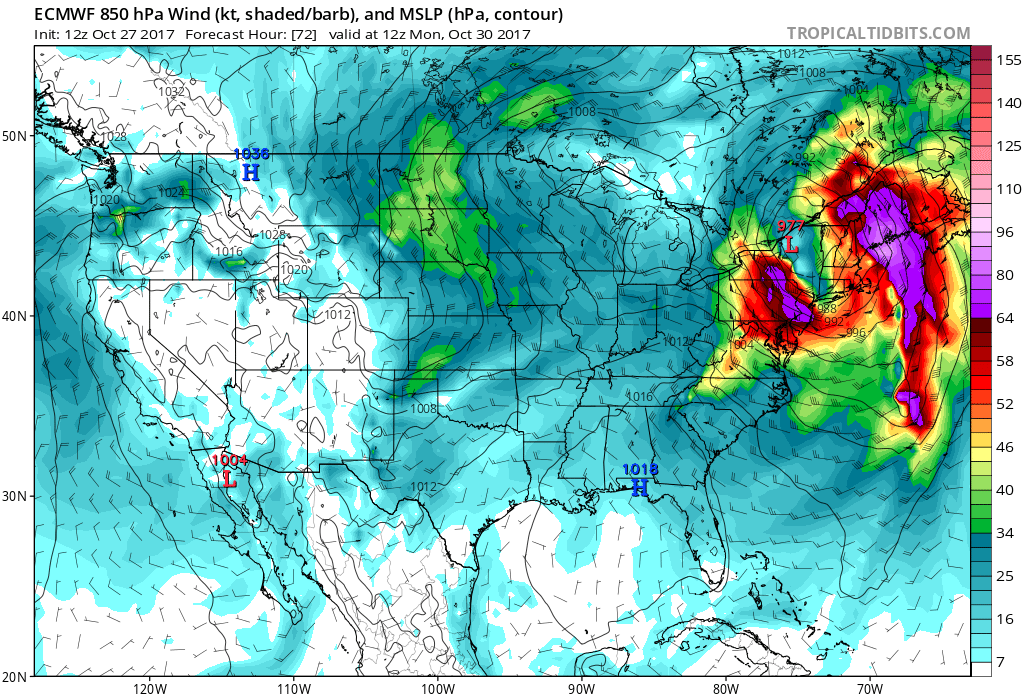 Along with the winds, heavy rains totaling 3-5" are possible in a matter of hours.
Folks in New Jersey and New York City are warned to prepare for serious winds, and local severe flooding.
This is a developing story. Check back later.