Details

Category: Local News - NYC/NJ/CT
Tuesday, 22 May 2018 10:44
Written by Hal Turner
Write a comment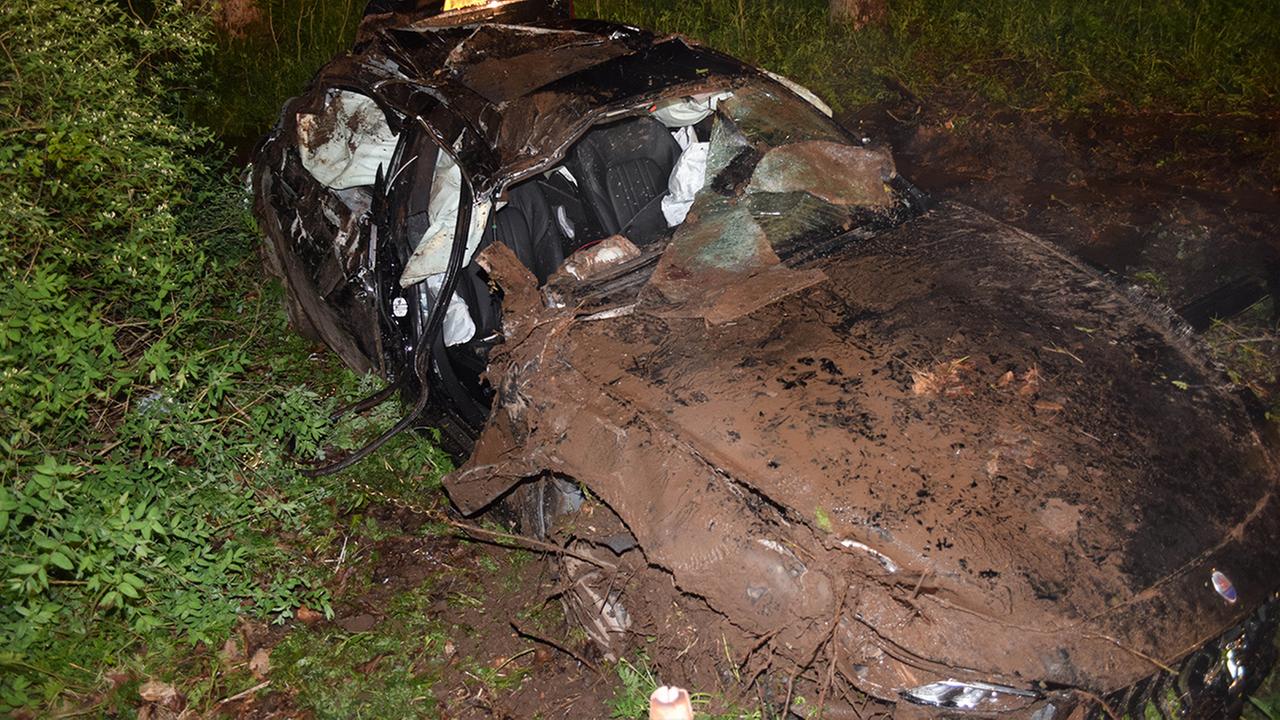 Two off-duty NYPD officers were killed in a one-car crash in Ulster County Sunday night -- on the night of one of the officer's wedding.

The wreck happened around 11:20 p.m. on Oliveria Road in the town of Shandaken, about a mile away from the reception site. Investigators said Monday it appears they had recently left the party and their car was traveling at an excessive speed.

Police say that John M. Martinez was driving a 2018 Maserati when it suddenly left the roadway and hit a large tree, causing the vehicle to flip onto its roof.

Photos released by state police showed the vehicle was badly damaged.
Michael Colangelo, 31, of Huntington Station and Martinez, 39, of Hauppauge, were pronounced dead at the scene. Colangelo was married for just hours to his bride Katherine Berger, now a widow.

Colangelo, a 10-year veteran, worked as a K-9 unit officer.
Colangelo and his wife were planning to honeymoon in Costa Rica.

Martinez, a 17-year veteran, leaves behind two young children. His coworkers at the 84th Precinct described him as "a wonderful, terrific guy."