Details

Category: Local News - NYC/NJ/CT
Tuesday, 22 May 2018 11:16
Written by Hal Turner
Write a comment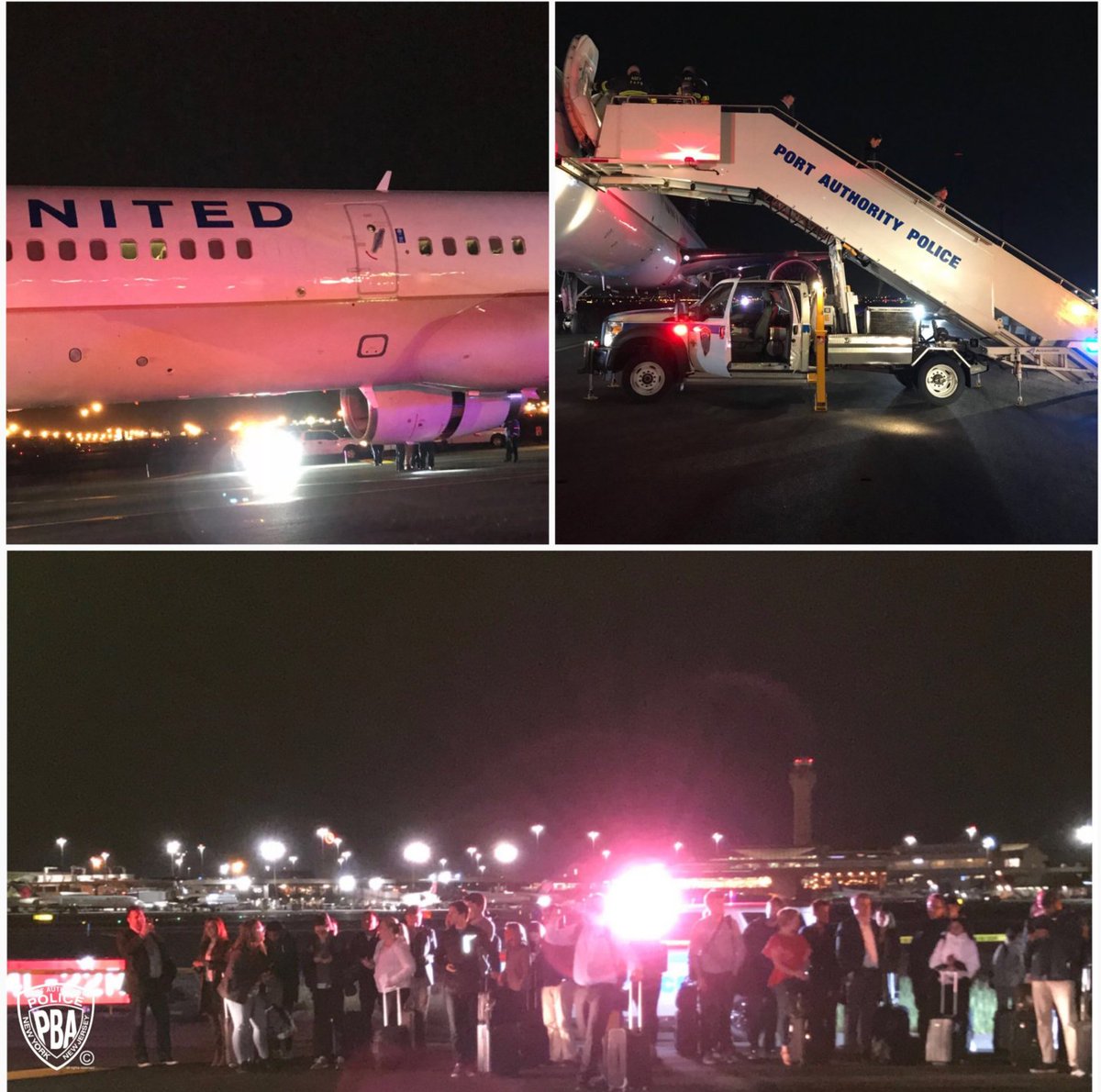 A possible fuel leak and smoke coming from an engine of a United Airlines flight forced the immediate evacuation of a plane early Tuesday after it landed from a cross-country trip at Newark Liberty International Airport, officials said.
Smoke was pouring from one of the 757's engines when it touched down around 2:30 a.m., the Port Authority police union said. The Port Authority's Aircraft Rescue Firefighter units quickly cleared the plane. 
The flight left San Francisco at 6:07 Pacific time, 27 minutes behind schedule, according to United.