Details

Category: U.S. National News
Thursday, 31 August 2017 16:29
Written by Hal Turner
Write a comment
UPDATED AT 5:52   6:56 PM EDT   SEE BOTTOM -- Hurricane IRMA is out in the Atlantic Ocean, heading from Africa toward North America.  It strengthened from a "Tropical Storm" to a "Category 2 Hurricane" in 24 hours.  Now, a computer model (projection) is showing IRMA slamming into the US East Coast around Virginia, with . . . . 188 mile per hour winds!
This is just ONE computer model/projection.  IT MAY NOT BE RIGHT.  But one thing that ALL the computer models are showing is that wherever it goes, it will be INTENSELY POWERFUL:
It's just too early to tell where this storm will actually go.  Right now, there are two GENERALIZED possible paths:
Folks all along the US Eastern Seaboard absolutely MUST keep a close eye on this storm.
Many of the computer models are showing an east coast impact.  Several of those models also show Category 5 strength, with winds exceeding 140 MPH, below.
Wherever this storm hits, it's going to be very VERY bad.
Frustratingly, we won't know more about where this storm is heading until around September 4.  
I will keep you updated.
 Click to enlarge main computer projection image below:
UPDATE 5:52 PM EDT --
Having gone from a Tropical Storm to a Category 2 Hurricane in ONE day, IRMA has now become a Category 3 Hurricane is LESS THAN ONE DAY!
 Worse, new computer models are showing a DIRECT HIT into South Carolina, just south of the border with North Carolina, then smashing its way all the way up to New Jersey and New York City!  See projection below: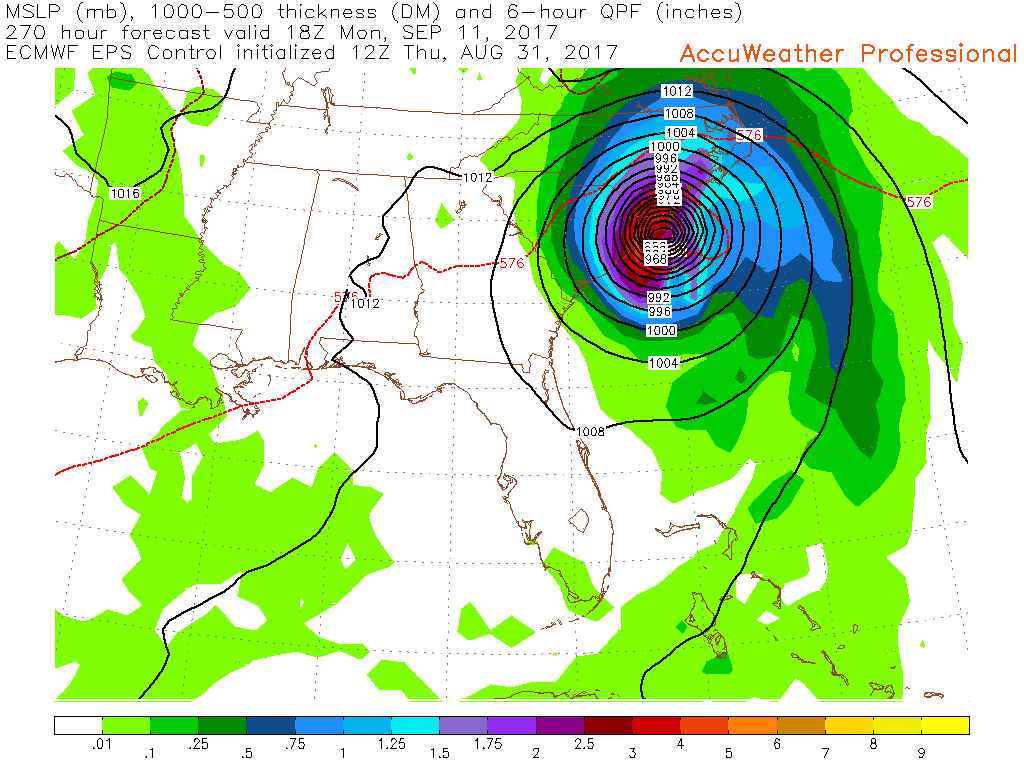 Check back for additional updates. . .
UPDATE 6:56 PM EDT --
Just got off the phone with a Climate Specialist (Doctor) who told me . . .  and I quote:
"For What It's Worth, one of our models shows possibility of sustained wind speed surpassing 215 mph, which would actually make Irma a Cat-7 using current guidelines.

We are in uncharted waters here."