Details

Category: U.S. National News
Monday, 18 December 2017 11:30
Written by Hal Turner
Write a comment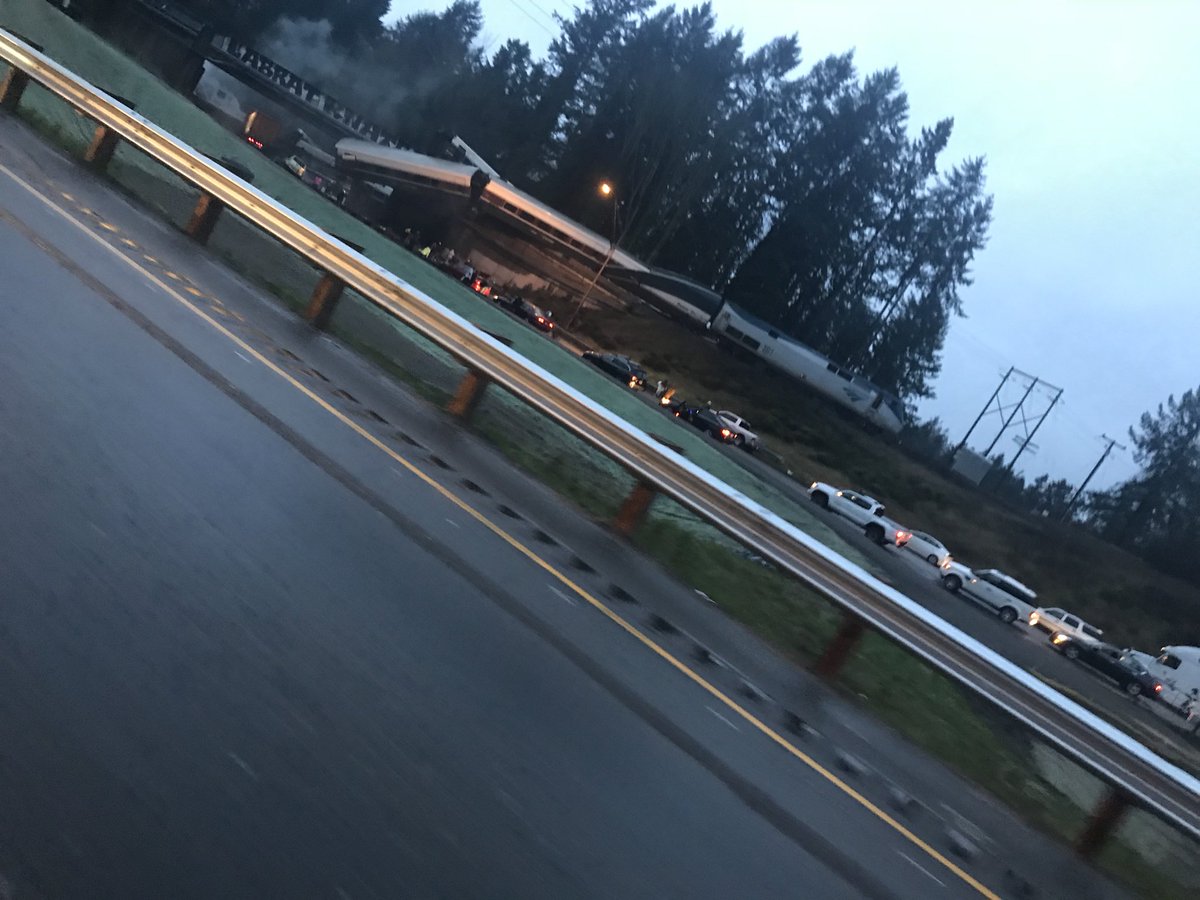 All southbound lanes of Interstate 5 are closed south of Joint Base Lewis-McChord after an Amtrak train derailed and fell off an overpass onto the freeway.
Some injuries have been reported.
Motorists are being warned to avoid the area.
"I was just shocked," said Peter Zimmerman of Olympia. "I couldn't believe it. It was like something out of a movie."
State transportation officials say the train derailed near Mounts Road. 
Amtrak officials said the train was the No. 501, which operates between Seattle and Portland.
The train had just begun using a new high-speed route Monday morning.
This is a developing story, check back for updates.
This was the first day for the Amtrak Cascades high-speed train on its new route w trains further inland parallel to Interstate 5 through Tacoma, Lakewood, and Joint Base Lewis-McChord.
FOLLOW ME ON TWITTER & FACEBOOK
FOLLOW ME ON FACEBOOK