Details

Category: U.S. National News
Sunday, 31 December 2017 11:21
Written by Hal Turner
Write a comment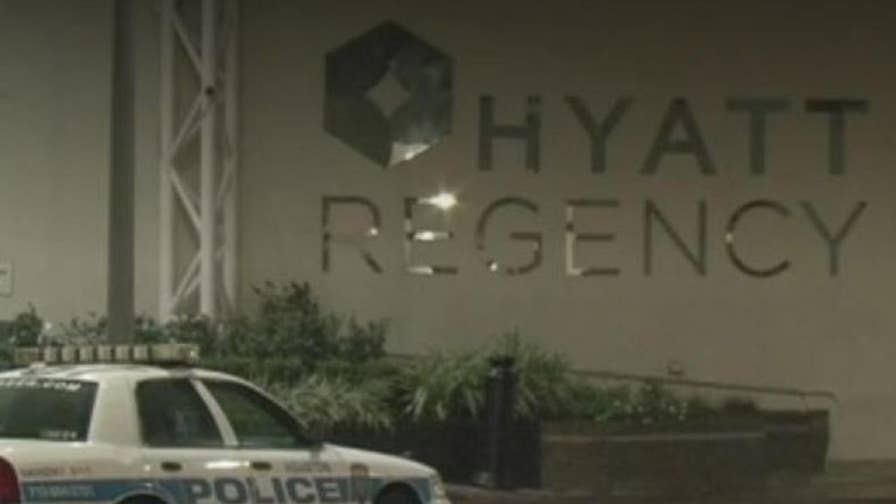 A man has been arrested on multiple charges after police located a small arsenal of guns on the top floor of the Hyatt Regency on Louisiana Street downtown, Houston police said. The hotel and surrounding area are slated to host large New Years Eve Celebrations, with many attendees.  The man's room would have been a good vantage point if he was planning an attack.
Police at the hotel called for backup around 1:30 a.m. Sunday after they attempted to arrest the man for being intoxicated and trespassing. When help arrived, police noticed ammunition laying around the man's hotel room, Lt. Gordon Macintosh with Houston police said. 
The man was arrested for unlawfully carrying a weapon and trespassing. When investigators looked into his room further, they located an AR-15, a shotgun, a handgun and lots of ammunition, Macintosh said.
The Hyatt is preparing its own New Years Eve celebration at the hotel with a 50,000 balloon drop at the stroke of midnight, its website said. 
The man's white Chevrolet Silverado was located and towed to be searched and examined, Macintosh said.
Police are waiting to interview the man until he has sobered up, Macintosh said. 
Investigators are working to learn more about this incident. 
FOLLOW ME ON TWITTER & FACEBOOK
FOLLOW ME ON FACEBOOK