Details

Category: U.S. National News
Wednesday, 24 January 2018 16:13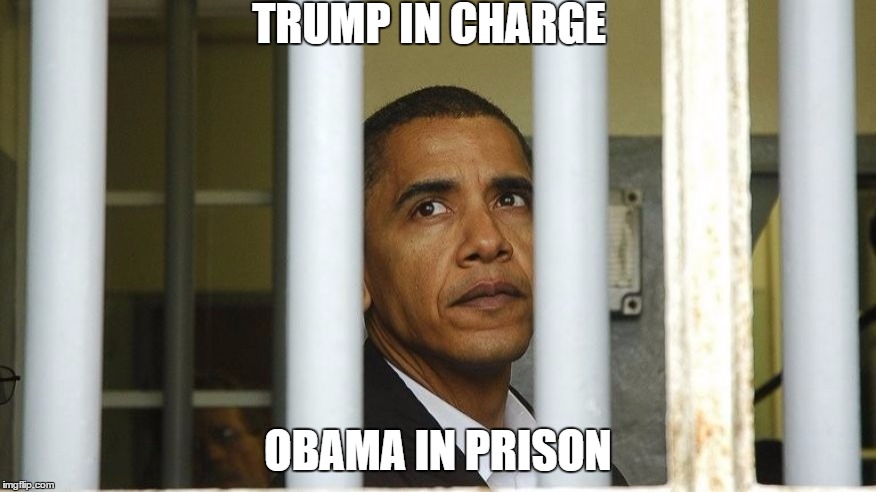 Former President Barack Obama has formally retained legal counsel over numerous potential CRIMINAL Indictments for actions while he was President. 
Insiders say that among the charges Obama COULD face might include:
"Material Support of Terrorism" for his activities in trying to overthrow the Syrian government."  UPDATE 4:41 PM EST -- Worse, additional sources inside the Intelligence Community have now told me that it _appears_ a case may be brought charging Obama and many others with "creation, funding, and arming the group known as Islamic States of Iraq and Syria (ISIS) sometimes also known as Islamic State of Iraq and the Levant (ISIL), which facilitated War crimes and crimes against humanity including numerous murders (some by public beheading), torture, rapes, theft of oil from Iraq and from Syria, laundering of money from sale of stolen oil, destruction of historical antiquities and  . . . conspiracy to commit such acts with ". . . .leaders of other foreign nations (to be named ). . . 


Also, possible charges in connection with shielding drug trafficking by Hezbollah and the unlawful payment of Ransom in cash money, as part of his effort to secure a deal with Iran on Nuclear Inspections.  "BRIBERY" for any monies he accrued by making certain the URANIUM-ONE conspiracy was allowed to succeed, selling twenty percent of US Uranium to a Russia-controlled country, and other criminal charges.
This is a developing story; check back for updates. . .
Tune-in to The Hal Turner Radio Show tonight (Wednesday Jan. 24) from 9-11 PM eastern US time (GMT-0500) for additional information and updates to this incredible breaking news.  The show can be heard worldwide on WBCQ 7490-AM shortwave, and is Simulcast live right here on the Internet at HalTurnerRadioShow.com using the LISTEN LIVE button just above the main news section.  *** Please note that the LISTEN LIVE links do not become active until about ONE HOUR before the start of the show.  During that hour, we stream commercial-free music (Classic rock) until the show begins at 9:00 PM eastern time.  The LISTEN LIVE LINKS DO NOT WORK PRIOR TO THEN.
FOLLOW ME ON TWITTER & FACEBOOK
FOLLOW ME ON FACEBOOK