Details

Category: U.S. National News
Thursday, 25 January 2018 16:59
Written by Hal Turner
Write a comment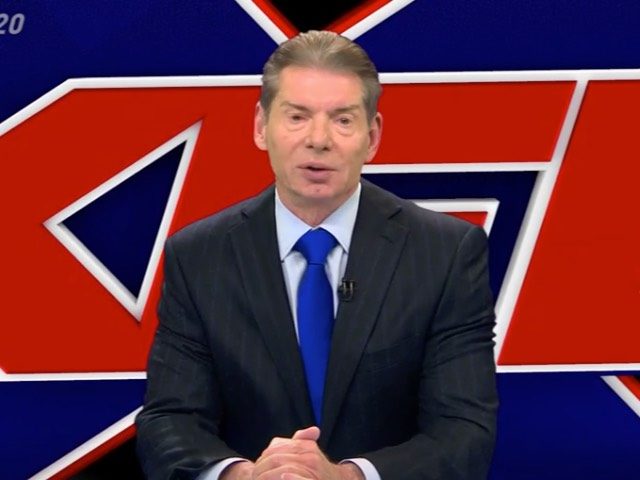 WWE CEO Vince McMahon announced in a Thursday press conference that he is bringing back the XFL in 2020.
According to McMahon, the XFL will be a "re-imagined" football game with eight teams, with the locations still undecided. He added that the league will differ from the NFL with safety issues, fewer rules, including a sped-up game, and the emphasis on getting back to football.
McMahon told reporters in a live stream on Periscope that the league will have "nothing" to do with politics or social issues.
"We're here to play football," McMahon stated.
XFL players will be required to stand for the National Anthem. McMahon told ESPN that players in his league will not be given the platform to take a personal stance while on the playing field.
"It's a time-honored tradition to stand," he said Thursday. "I think it would be appropriate to do that."
Per ESPN, McMahon's league will not allow any player with a criminal record.
With a January 25 press conference, McMahon revealed his plans to jumpstart the XFL and said that he will be the sole source of its initial funding, ESPN reported.
"I wanted to do this since the day we stopped the other one," McMahon told ESPN after the announcement. "A chance to do it with no partners, strictly funded by me, which would allow me to look in the mirror and say, 'You were the one who screwed this up,' or 'You made this thing a success.'"
McMahon said that his league would feature faster games with a running time of no more than two hours. But an even more important feature will be that the XFL will be about football, not politics. In that vein, McMahon insisted that his players will not be allowed to make personal statements on the field and will have to abide by his wishes during the playing of the national anthem.
"People don't want social and political issues coming into play when they are trying to be entertained," McMahon said on Thursday. "We want someone who wants to take a knee to do their version of that on their personal time."
When asked if he was considering making standing for the anthem a requirement in the XFL, McMahon told The Wrap: "It's a time-honored tradition to stand and appreciate the national anthem with any sport. Here in America — for that matter, in any country…so I think it'd be appropriate to do that."
The promoter said that being the sole proprietor of the league will allow him to make hard and fast rules where the NFL cannot. For instance, he won't hire players with a criminal record.
"I can say, 'Here are the rules, and as long as you are playing football in the stadium for us, you follow these rules,'" he said.
McMahon noted that he sees far more opportunity because the media landscape has changed so dramatically since the early 2000s when he tried to launch the league the first time.
"To me the landscape has changed in so many different ways," the wrestling promoter said. "Just look at technology and companies like Facebook and Amazon bidding for sports rights. Even if ratings go down, there's no denying that live sports rights continue to be valuable and continue to deliver."
McMahon also claimed that the two consecutive years of ratings declines for the NFL did not figure into his decision-making process.
"The start of this league has nothing to do with the NFL's troubles," McMahon exclaimed. "What has happened there is their business, and I'm not going to knock those guys, but I am going to learn from their mistakes as anyone would if they were tasked with re-imagining a new football league."