Details

Category: U.S. National News
Friday, 02 February 2018 17:10
Written by Hal Turner
Write a comment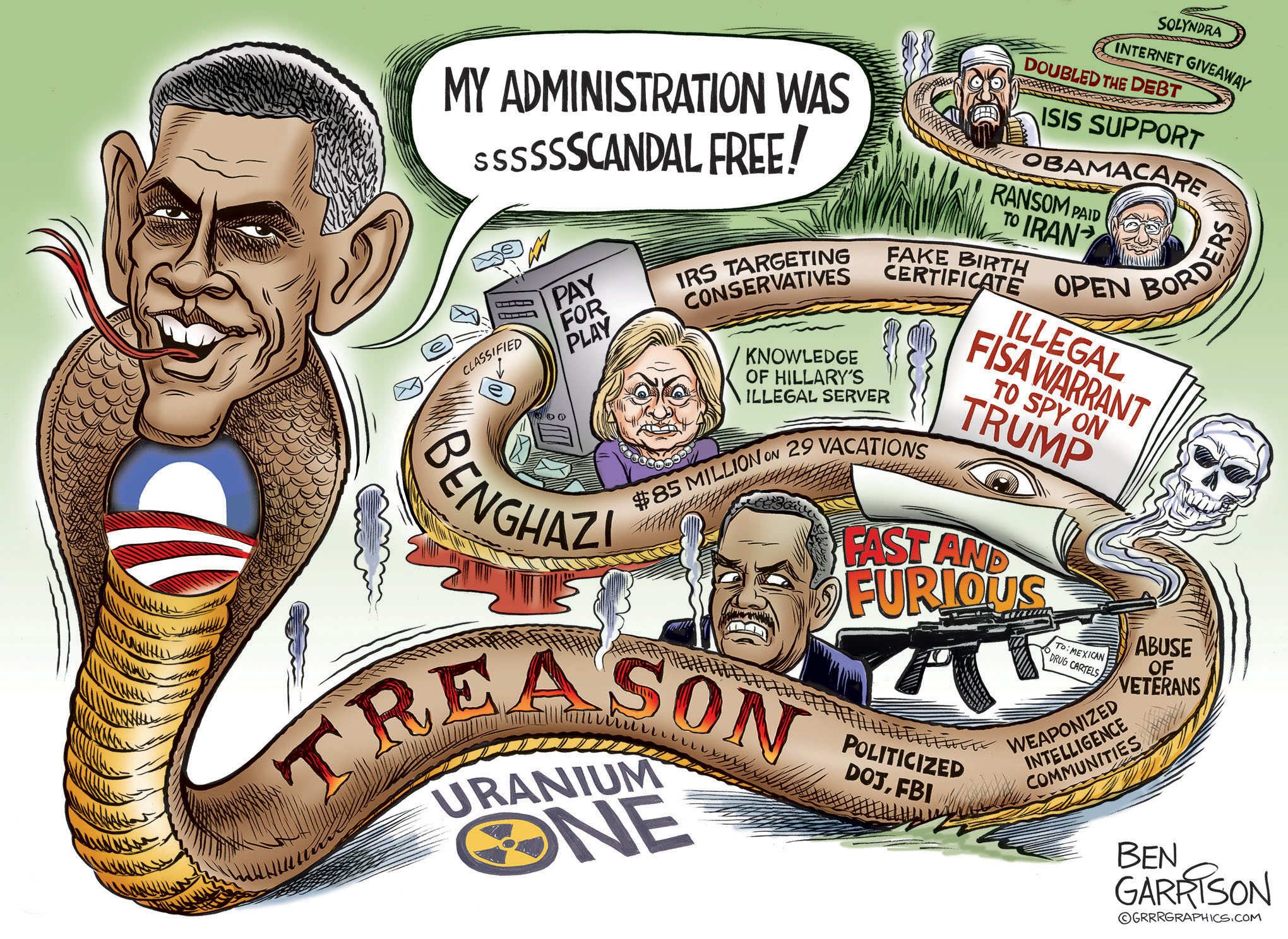 Republican Rep. Paul Gosar claimed the House intelligence memo on alleged FBI malfeasance released Friday shows "clear and convincing evidence of treason" by law enforcement officials, despite lingering concerns in the intelligence community over its credibility.
Republicans seized on the White House's decision to approve the public disclosure of the disputed document, compiled by staffers for House Intelligence Committee Chairman Devin Nunes, to speak out against the FBI and Justice Department's handling of the investigation into alleged Russian election interference and ties between the Trump campaign and the Kremlin. 
As Democrat shenanigans and criminal acts against our country are exposed to the light of day, the left-wing liberals scream "RUSSIA" to try to divert attention. To divert responsibility.  But responsibility is clear: The Democrat National Committee, the Hillary Clinton Campaign and their allies in the FBI and Justice Departments, weaponized our national intelligence systems with the intent to thwart the Will of the American People, subvert our election, and violate our laws, to achieve THEIR OWN political purposes! They failed. Now, they're caught.
Gosar, in a statement, blasted the FBI's alleged use of a surveillance warrant to ascertain information about former Trump campaign adviser Carter Page. The Arizona lawmaker cited the document in accusing former FBI Director James Comey, former FBI Deputy Director Andrew McCabe, former Deputy Attorney General Sally Yates and current Deputy Attorney General Rod Rosenstein of breaking the law.
"The full-throated adoption of this illegal misconduct and abuse of FISA by James Comey, Andrew McCabe, Sally Yates and Rod Rosenstein is not just criminal but constitutes treason," Gosar wrote in a statement.
Gosar said he would urge Attorney General Jeff Sessions to seek "criminal prosecution against these traitors to our nation." Treason under the Constitution is punishable by death.
WORSE TO COME
As bad as today's FIA-Abuse memo is, The Hal Turner Radio Show has now confirmed there are WORSE exposures that are coming!  What is outlined in today's memo, where FBI Chiefs and DOJ Executives intentionally LIED-BY-OMISSION to Courts so as to get Warrants to tap political foes, is not the worst of it.
STOCK MARKET REACTS
The Stock Market closed down today, going -730 points (2.79%) for the day. 
Investors fear that the release of this memo will move the United States toward actual Civil War as the left-wing is now exposed having literally cheated the American People in an overt effort to STEAL the 2016 Presidential Election.
Investors began pulling-out of the market late this afternoon, sending the DOW Jones Industrial Avergae down within about two hours.
The Hal Turner Radio Show is told to expect a thousand point drop when the market re-opens on Monday, as other Investors see the writing on the wall over the weekend and pull-out.
FOLLOW ME ON TWITTER & FACEBOOK
FOLLOW ME ON FACEBOOK