Details

Category: U.S. National News
Thursday, 08 February 2018 14:15
Written by Hal Turner
Write a comment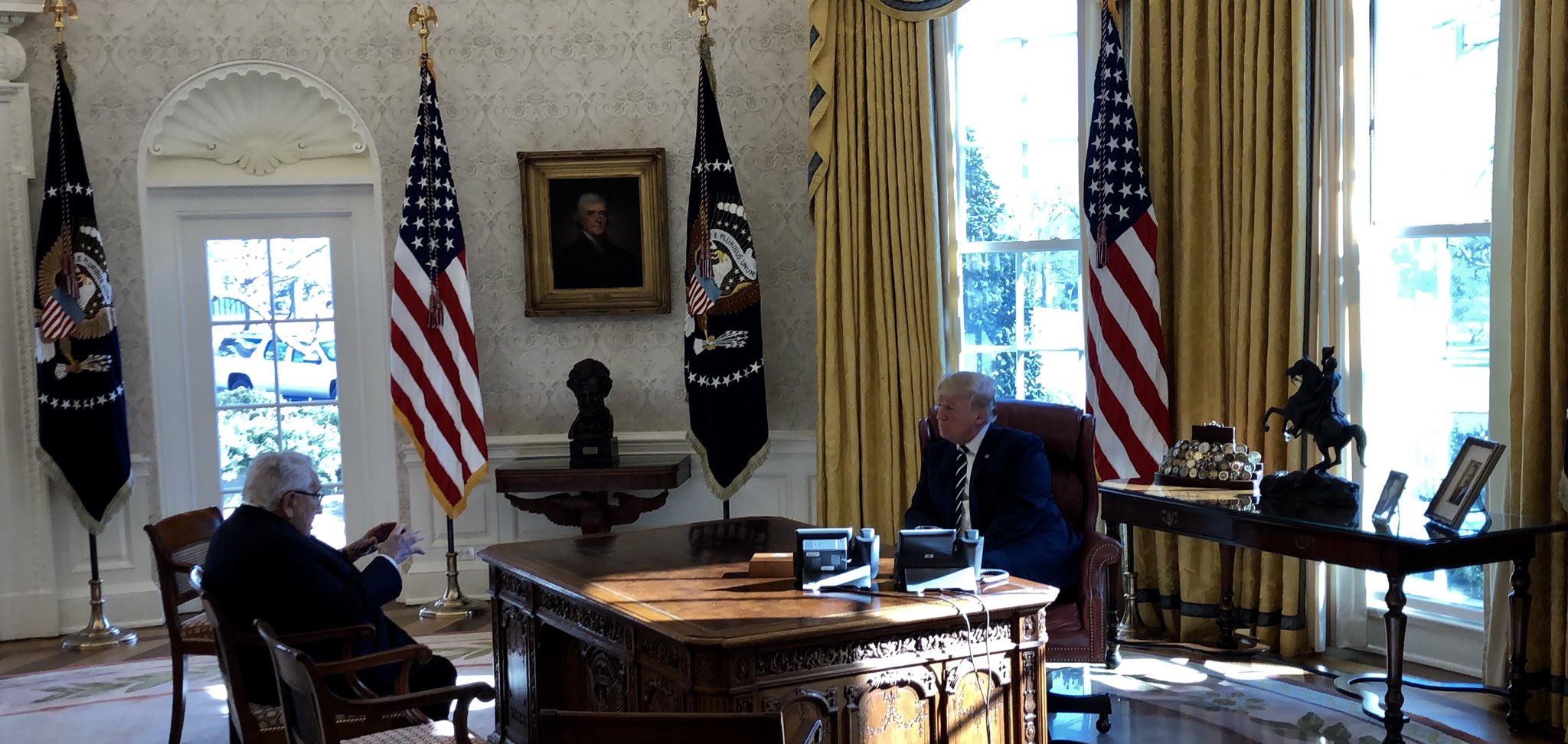 President Trump is consulting with former Secretary of State Henry Kissinger in the Oval Office right now (2:00 PM Thursday).   
Think about the decades of wisdom in this photo: Trump with enormous business and managerial success to his credit; Kissinger with enormous foreign affairs to his credit.
Whether you like either man or not, you HAVE to admit there's a tremendous amount of experience in that office right now . . . which means that something very serious is being discussed.
FOLLOW ME ON TWITTER & FACEBOOK
FOLLOW ME ON FACEBOOK