Details

Category: U.S. National News
Monday, 12 February 2018 17:35
Written by Hal Turner
Write a comment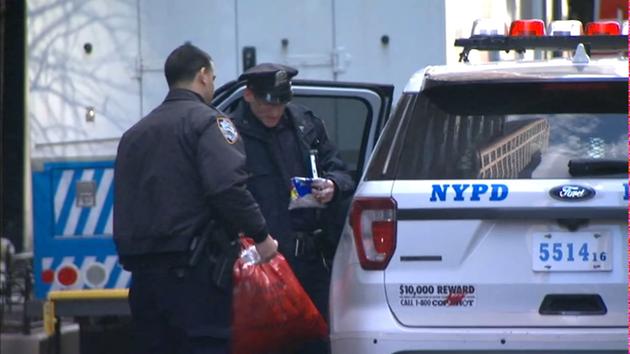 The wife of Donald Trump Jr. was taken to a New York City hospital Monday after she opened an envelope containing an unknown white powder.

The letter was addressed to Donald Trump Jr. and sent to his mother-in-law's apartment on East 54th Street, just east of First Avenue, in Manhattan.
There, Trump Jr.'s wife, Vanessa, opened the letter just after 10 a.m. Officials said Vanessa Trump began coughing after encountering the powder and immediately called 911, reporting that she felt noxious.

FDNY firefighters decontaminated Vanessa Trump and two others. All three were taken to the hospital for evaluation and are expected to be fine, officials said.


"The substance was deemed to be non-hazardous and is being transported to a lab in New York City for further analysis," NYPD spokesman Peter Donald said.
Investigators said the letter was postmarked from Boston, and they're now trying to determine who sent it.
Sources said the powder was similar to corn starch, but there's no word what the substance in the envelope was. The identities of the two others take to the hospital have not been released.

Police and Secret Service agents are continuing to investigate.
FOLLOW ME ON TWITTER & FACEBOOK
FOLLOW ME ON FACEBOOK