Details

Category: U.S. National News
Thursday, 19 April 2018 17:02
Written by Hal Turner
Write a comment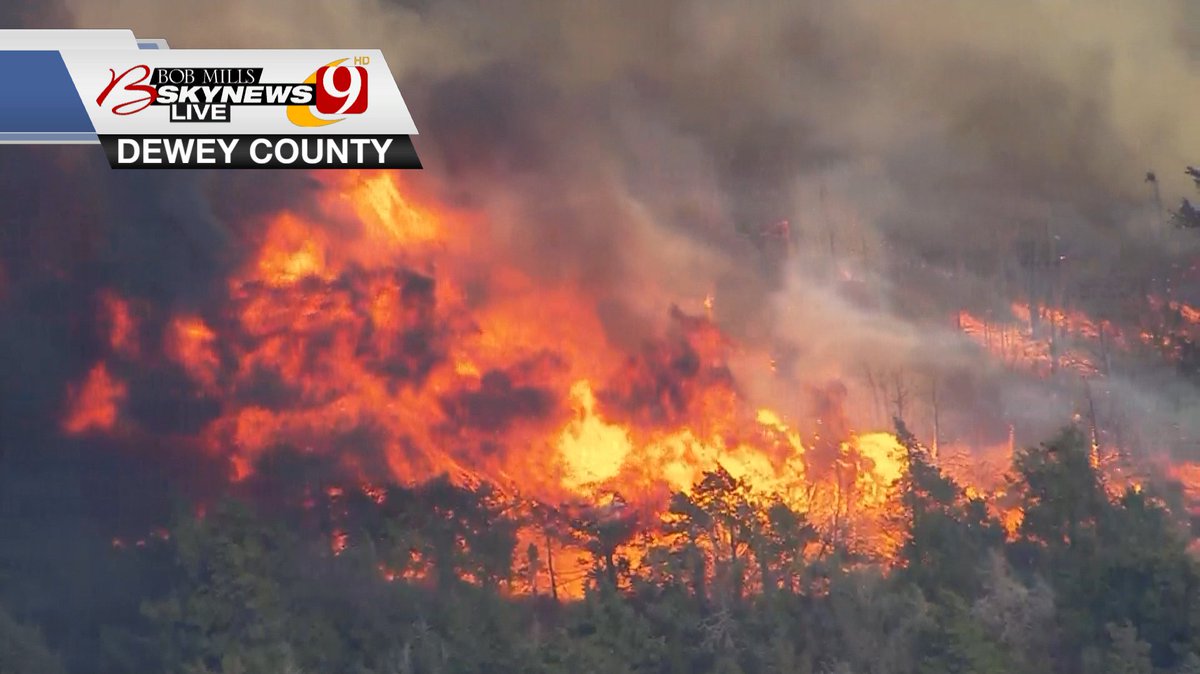 Two major wildfires are burning out of control in Oklahoma. 
The "Rhea Fire" in Dewey County, Oklahoma has grown to an estimated at 400,589 acres. 

The "34complexFire" is remains estimated at 67,776


FATALITIES - 2
INJURIES - 9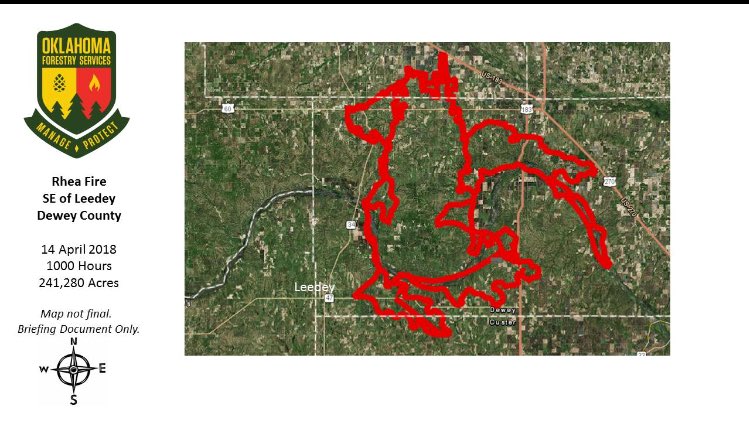 ROAD CLOSURES 
- US-270 is closed in Beckham and Dewey Counties.
The National Guard has been mobilized to support firefighting operations.
A lot cattle reported killed.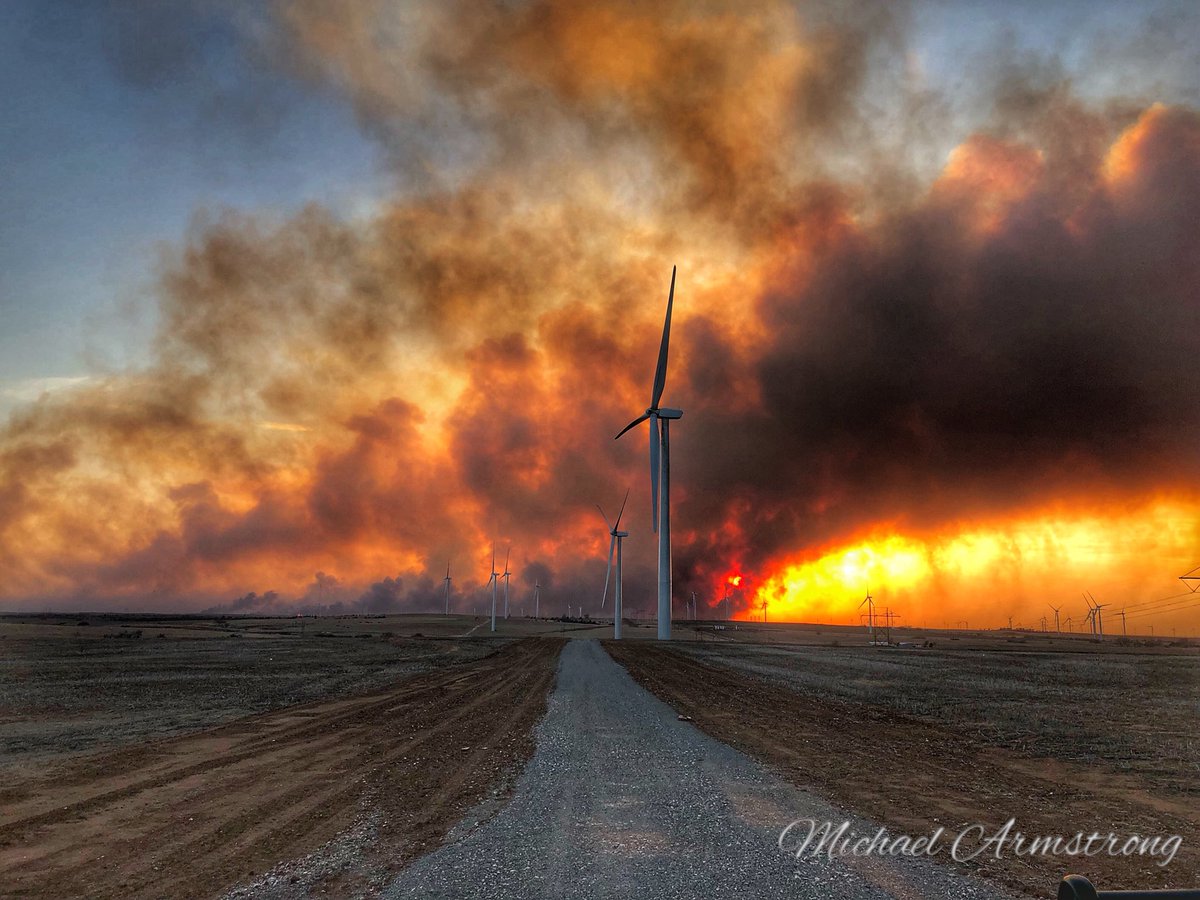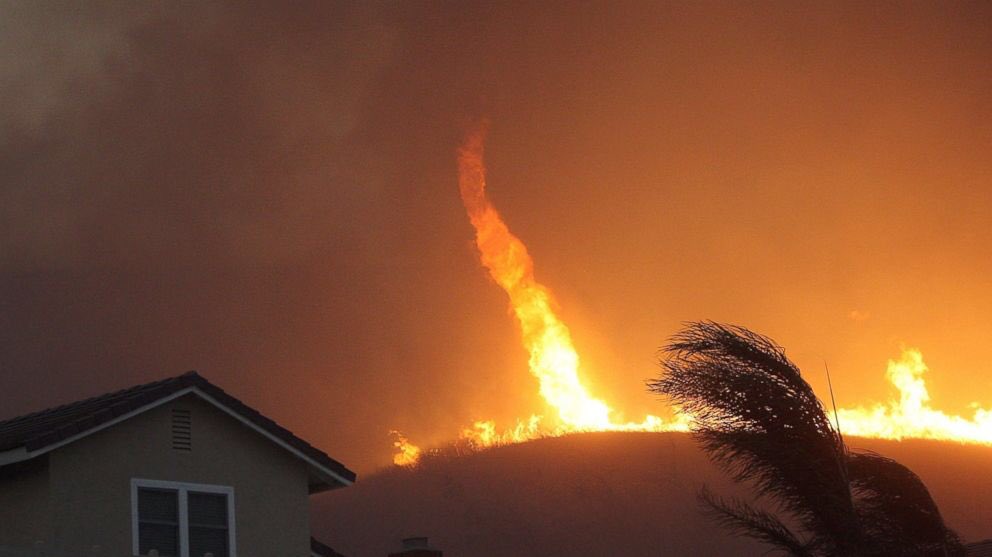 VIDEO
Two wildfires that are 20 miles apart in Western Oklahoma have burned more than 316,000 acres and 63 residences.
The spread of the 34 Complex of Fires north of Woodward has slowed, but the strength of the firelines could be tested Tuesday with fire weather conditions called "historic". The forecast includes winds out of the southwest at 35 to 45 mph with gusts up to 65 along with humidities as low as 7 percent.
The same conditions will affect the huge Rhea Fire 20 miles south of the 34 Complex. Some areas of the 248,589-acre fire are quiet, but it was still spreading Monday east of Putnam (shown in red on the map above). Those active areas could be challenging for firefighters with the extreme weather predicted for the area Tuesday and Tuesday night.