Details

Category: World News
Friday, 08 September 2017 01:15
Write a comment
The United States Geological Survey is reporting that a MASSIVE Magnitude 8.0 earthquake took place immediately off the west coast of the state of Chiappas, Mexico  at 12:49 AM Eastern US time.  A TSUNAMI has struck and will strike elsewhere.  Buildings have collapsed and a number of deaths are already confirmed!
The quake took place at a depth of only 35km, which is quite shallow, and has caused staggering damage.  A Tsunami warning may be pending because the shockwaves from the quake have affected the nearby Pacific Ocean.
The Pacific Tsunami Warning Center issued a Bulletin alerting there is a "Tsunami Threat." HERE
 The American NOAA tsunami system indicates tsunami waves up to 3 meters for Mexico! When you are living in coastal area of the islands of the Pacific, Central America, Northern part of South America and the United states please follow your local alert guidelines + check the specialized Tsunami bulletins at NOAA
Update: GDACS Tsunami simulation. Theoretical tsunami levels up to 1.1 meter. Coastal areas are at risk.
Update 06:22 UTC: HIGH Tsunami risk for all Central American countries
Tsunami waves of more than 3 meters, or nearly 10 feet, above the tide level are possible along some coasts of Mexico, the PTWC said.
It added that tsunami waves of 0.3 to 1 meters above the tide level were possible for some coasts of the Cook Islands, Ecuador, French Polynesia, Guatemala and Kiribati.
 TWENTY-TWO TSUNAMI BUOYS SOUNDING "ALERT"
This earthquake was so incredibly powerful it triggered almost ALL the Tusnami Warning Buoys in the Pacific Ocean, some as far away as JAPAN!  Even more incredible, it also triggered ALERTS from Tsunami Buoys in BOTH the Gulf of Mexico and along the Atlantic Ocean coast of the United States ! ! ! ! ! ! 
Tsunami waves of less than 0.3 meters above tide level were possible Colombia, Costa Rica, El Salvador, Hawaii, Honduras, Jarvis Island, Nicaragua, the Northwestern Hawaiian Islands, Palmyra Island, Panama and Peru.
The quake's preliminary reading had been at magnitude 8.0.
Shockwaves from this earthquake have been felt well over 100 miles in all directions as seen on the USGS regional earthquake map below:
The shaking from this earthquake has been rated as an eight on the Mercali Modified Shake Scale, meaning the "perceived shaking" was "severe" as shown below:
THIS EARTHQUAKE HAS DESTABILIZED THE ENTIRE SAN ANDREAS FAULT INTO CALIFORNIA, AND HAS ALSO DESTABILIZED THE CASCADIA SUBDUCTION ZONE OFF THE COASTS OF OREGON AND WASHINGTON.  ADDITIONAL VERY SEVERE EARTHQUAKES MAY BE TRIGGERED BY THIS MASSIVE AND DEVASTATING EARTHQUAKE.
PERSONS ON THE U.S. WEST COAST ARE STRONGLY ADVISED TO PREPARE FOR POTENTIAL ADDITIONAL LARGE EARTHQUAKES WITHIN HOURS.
REGISTERED ON YELLOWSTONE SUPER-VOLCANO SEISMOGRAPHS!
The Mexico earthquake was so ferocious, it registered on seismographs at the Yellowstone Super-Volcano, two-thousand, seven-hundred, fourteen miles away!
25 of the 32 seismographs at Yellowstone show the quake along the bottom right of the graphs below:
 Main earth movement based on the current focal mechanism. Image courtesy Observatoire Geoscope.
Update: sources also show M8.0 Mexico quake is normal faulting, indicating "slab-breaking" event within subducting plate, not interface thrust
VIDEO FROM MEXICO SHOPPING MALL
The video below, taken by a shopper at a Mexican Mall, shows the earthquake lasted more than 1 minute 30 seconds, with sections of ceiling coming down onto shoppers.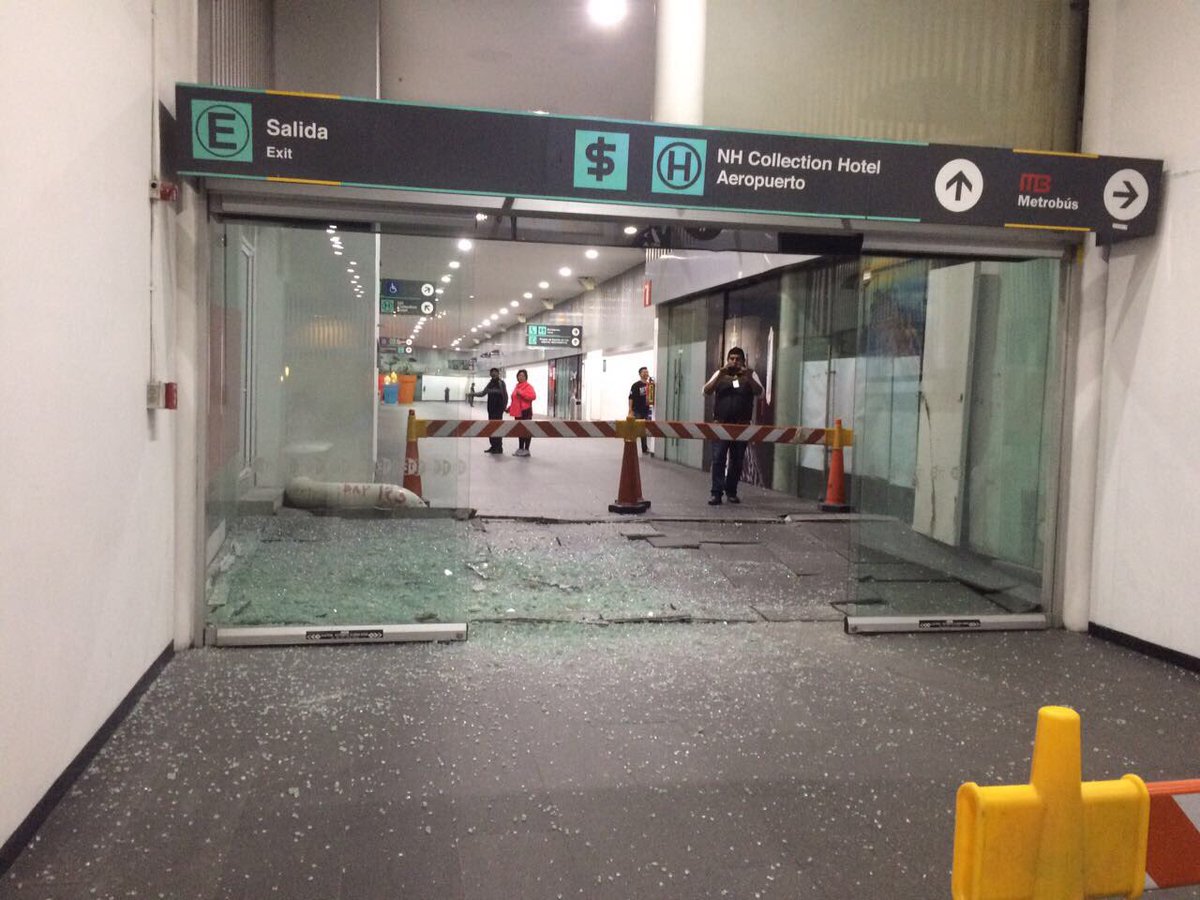 More video:
Buildings Have Collapsed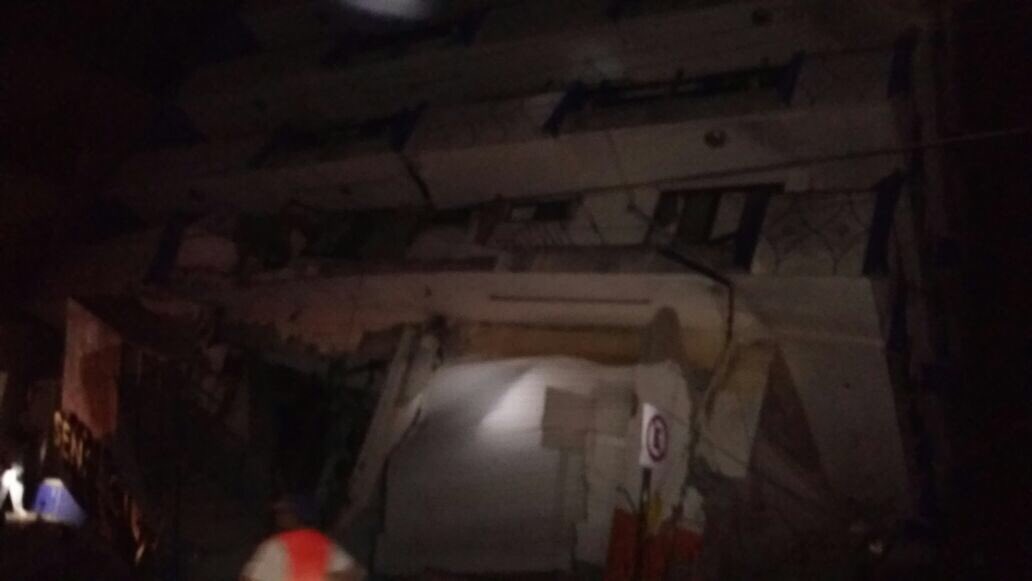 Even Landslides!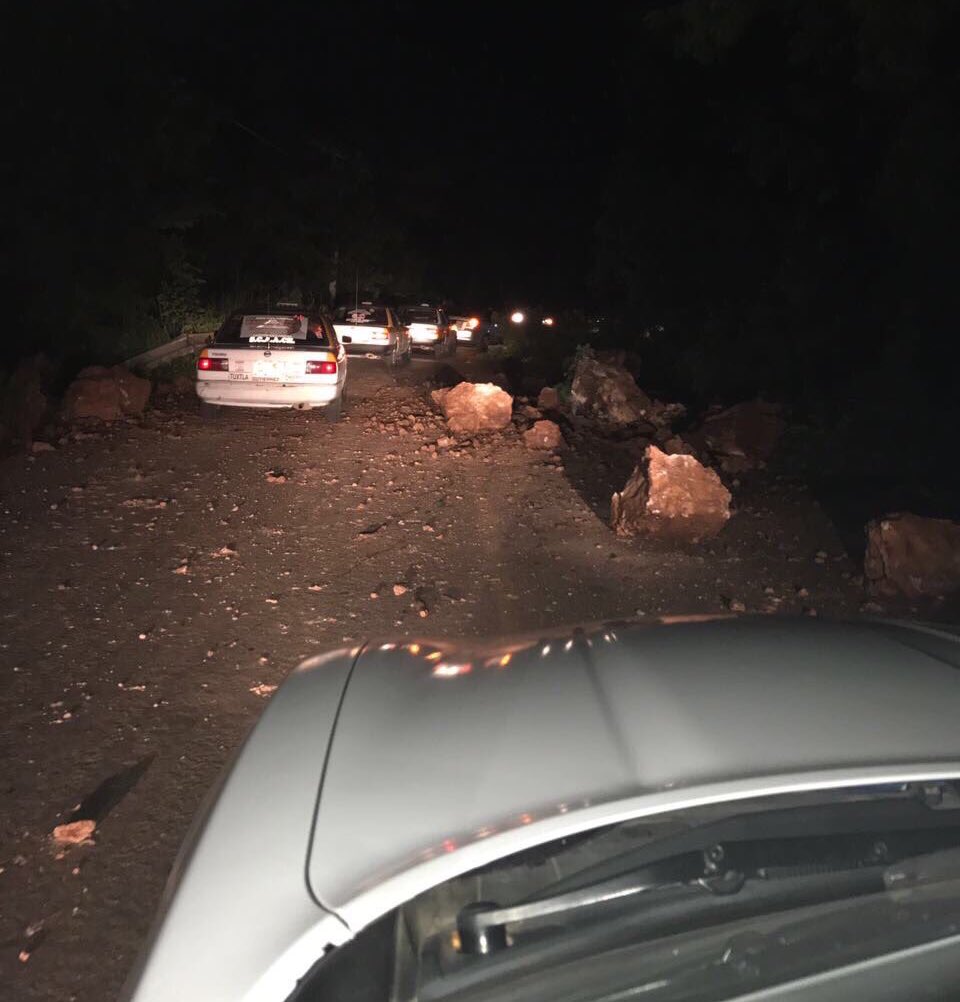 Video of Building Collapsing As People Flee
Structures actually SPLIT!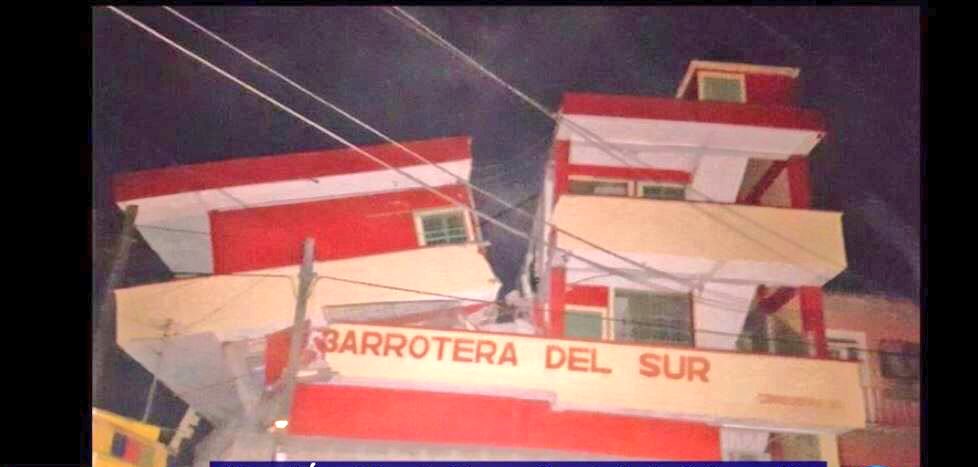 Video as Electric Lines Arc / Explode
As Tsunami Began, Ocean Suddenly Withdrew from Shore!
"Earthquake Lights" in Sky as the Quake was taking place!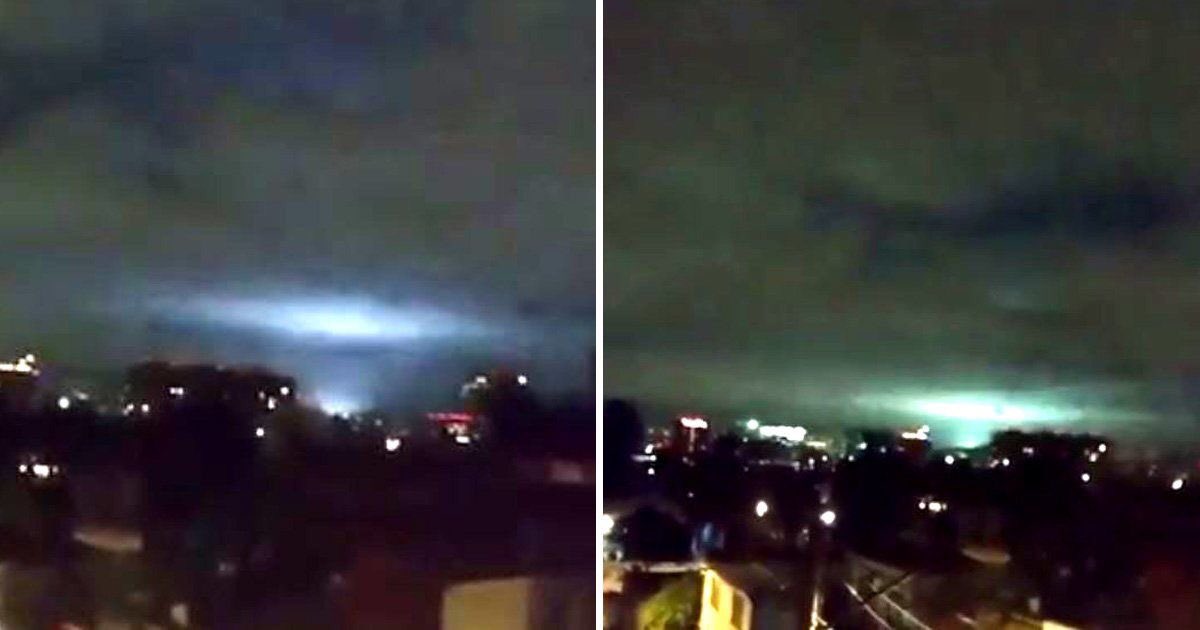 ZCZC
WEPA40 PHEB 080654
TSUPAC

TSUNAMI MESSAGE NUMBER 5
NWS PACIFIC TSUNAMI WARNING CENTER EWA BEACH HI
0653 UTC FRI SEP 8 2017

...PTWC TSUNAMI THREAT MESSAGE...


**** NOTICE **** NOTICE **** NOTICE **** NOTICE **** NOTICE *****

 THIS MESSAGE IS ISSUED FOR INFORMATION ONLY IN SUPPORT OF THE
 UNESCO/IOC PACIFIC TSUNAMI WARNING AND MITIGATION SYSTEM AND IS
 MEANT FOR NATIONAL AUTHORITIES IN EACH COUNTRY OF THAT SYSTEM.

 NATIONAL AUTHORITIES WILL DETERMINE THE APPROPRIATE LEVEL OF
 ALERT FOR EACH COUNTRY AND MAY ISSUE ADDITIONAL OR MORE REFINED
 INFORMATION.

**** NOTICE **** NOTICE **** NOTICE **** NOTICE **** NOTICE *****

THE TSUNAMI FORECAST IS UNCHANGED IN THIS MESSAGE.


PRELIMINARY EARTHQUAKE PARAMETERS
---------------------------------

  * MAGNITUDE      8.2
  * ORIGIN TIME    0449 UTC SEP 8 2017
  * COORDINATES    14.9 NORTH  94.0 WEST
  * DEPTH          33 KM / 20 MILES
  * LOCATION       OFF THE COAST OF CHIAPAS  MEXICO


EVALUATION
----------

  * AN EARTHQUAKE WITH A PRELIMINARY MAGNITUDE OF 8.2 OCCURRED
    OFF THE COAST OF CHIAPAS, MEXICO AT 0449 UTC ON FRIDAY
    SEPTEMBER 8 2017.

  * TSUNAMI WAVES HAVE BEEN OBSERVED.

  * BASED ON ALL AVAILABLE DATA... HAZARDOUS TSUNAMI WAVES ARE
    FORECAST FOR SOME COASTS.


TSUNAMI THREAT FORECAST
-----------------------

  * TSUNAMI WAVES REACHING MORE THAN 3 METERS ABOVE THE TIDE
    LEVEL ARE POSSIBLE ALONG SOME COASTS OF

      MEXICO.


  * TSUNAMI WAVES REACHING 0.3 TO 1 METERS ABOVE THE TIDE LEVEL
    ARE POSSIBLE FOR SOME COASTS OF

      AMERICAN SAMOA... ANTARCTICA... COOK ISLANDS... ECUADOR...
      EL SALVADOR... FIJI... FRENCH POLYNESIA... GUATEMALA...
      KIRIBATI... NEW ZEALAND... SAMOA... TOKELAU... TUVALU...
      VANUATU... AND WALLIS AND FUTUNA.


  * TSUNAMI WAVES ARE FORECAST TO BE LESS THAN 0.3 METERS ABOVE
    THE TIDE LEVEL FOR THE COASTS OF

      AUSTRALIA... CHILE... CHINA... CHUUK... COLOMBIA... COSTA
      RICA... GUAM... HAWAII... HONDURAS... HOWLAND AND BAKER...
      INDONESIA... JAPAN... JARVIS ISLAND... JOHNSTON ATOLL...
      KERMADEC ISLANDS... KOSRAE... MALAYSIA... MARSHALL
      ISLANDS... MIDWAY ISLAND... NAURU... NEW CALEDONIA...
      NICARAGUA... NIUE... NORTHERN MARIANAS... NORTHWESTERN
      HAWAIIAN ISLANDS... PALAU... PALMYRA ISLAND... PANAMA...
      PAPUA NEW GUINEA... PERU... PHILIPPINES... PITCAIRN
      ISLANDS... POHNPEI... RUSSIA... SOLOMON ISLANDS...
      TAIWAN... TONGA... VIETNAM... WAKE ISLAND... AND YAP.


  * ACTUAL AMPLITUDES AT THE COAST MAY VARY FROM FORECAST
    AMPLITUDES DUE TO UNCERTAINTIES IN THE FORECAST AND LOCAL
    FEATURES. IN PARTICULAR MAXIMUM TSUNAMI AMPLITUDES ON ATOLLS
    AND AT LOCATIONS WITH FRINGING OR BARRIER REEFS WILL LIKELY
    BE MUCH SMALLER THAN THE FORECAST INDICATES.

  * FOR OTHER AREAS COVERED BY THIS PRODUCT A FORECAST HAS NOT
    YET BEEN COMPUTED. THE FORECAST WILL BE EXPANDED IF
    NECESSARY IN SUBSEQUENT PRODUCTS.


RECOMMENDED ACTIONS
-------------------

  * GOVERNMENT AGENCIES RESPONSIBLE FOR THREATENED COASTAL AREAS
    SHOULD TAKE ACTION TO INFORM AND INSTRUCT ANY COASTAL
    POPULATIONS AT RISK IN ACCORDANCE WITH THEIR OWN
    EVALUATION... PROCEDURES AND THE LEVEL OF THREAT.

  * PERSONS LOCATED IN THREATENED COASTAL AREAS SHOULD STAY ALERT
    FOR INFORMATION AND FOLLOW INSTRUCTIONS FROM NATIONAL AND
    LOCAL AUTHORITIES.


ESTIMATED TIMES OF ARRIVAL
--------------------------

  * ESTIMATED TIMES OF ARRIVAL -ETA- OF THE INITIAL TSUNAMI WAVE
    FOR PLACES WITHIN THREATENED REGIONS ARE GIVEN BELOW. ACTUAL
    ARRIVAL TIMES MAY DIFFER AND THE INITIAL WAVE MAY NOT BE THE
    LARGEST. A TSUNAMI IS A SERIES OF WAVES AND THE TIME BETWEEN
    WAVES CAN BE FIVE MINUTES TO ONE HOUR.

    LOCATION         REGION             COORDINATES    ETA(UTC)
    ------------------------------------------------------------
    SIPICATE         GUATEMALA         13.9N  91.2W   0604 09/08
    ACAJUTLA         EL SALVADOR       13.6N  89.8W   0610 09/08
    LAZARO CARDENAS  MEXICO            17.9N 102.2W   0619 09/08
    BALTRA ISLAND    ECUADOR            0.5S  90.3W   0804 09/08
    HIVA OA          FRENCH POLYNESIA  10.0S 139.0W   1248 09/08
    CHRISTMAS ISLAN  KIRIBATI           2.0N 157.5W   1422 09/08
    MALDEN ISLAND    KIRIBATI           3.9S 154.9W   1426 09/08
    FLINT ISLAND     KIRIBATI          11.4S 151.8W   1426 09/08
    PAPEETE          FRENCH POLYNESIA  17.5S 149.6W   1450 09/08
    RAPA ITI         FRENCH POLYNESIA  27.6S 144.3W   1502 09/08
    PENRYN ISLAND    COOK ISLANDS       8.9S 157.8W   1505 09/08
    TUBUAI           FRENCH POLYNESIA  23.3S 149.5W   1510 09/08
    RAROTONGA        COOK ISLANDS      21.2S 159.8W   1609 09/08
    PUKAPUKA ISLAND  COOK ISLANDS      10.8S 165.9W   1619 09/08
    NUKUNONU ISLAND  TOKELAU            9.2S 171.8W   1652 09/08
    PAGO PAGO        AMERICAN SAMOA    14.3S 170.7W   1705 09/08
    APIA             SAMOA             13.8S 171.8W   1714 09/08
    WALLIS ISLAND    WALLIS AND FUTUN  13.3S 176.3W   1746 09/08
    FUNAFUTI ISLAND  TUVALU             7.9S 178.5E   1751 09/08
    FUTUNA ISLAND    WALLIS AND FUTUN  14.3S 178.2W   1812 09/08
    TARAWA ISLAND    KIRIBATI           1.5N 173.0E   1832 09/08
    SUVA             FIJI              18.1S 178.4E   1915 09/08
    KAINGAROA CHATH  NEW ZEALAND       43.7S 176.3W   1955 09/08
    WAITANGI CHATHA  NEW ZEALAND       43.9S 176.6W   1957 09/08
    ESPERITU SANTO   VANUATU           15.1S 167.3E   1959 09/08
    ANATOM ISLAND    VANUATU           20.2S 169.9E   2020 09/08
    CAPE ADARE       ANTARCTICA        71.0S 170.0E   2155 09/08


POTENTIAL IMPACTS
-----------------

  * A TSUNAMI IS A SERIES OF WAVES. THE TIME BETWEEN WAVE CRESTS
    CAN VARY FROM 5 MINUTES TO AN HOUR. THE HAZARD MAY PERSIST
    FOR MANY HOURS OR LONGER AFTER THE INITIAL WAVE.

  * IMPACTS CAN VARY SIGNIFICANTLY FROM ONE SECTION OF COAST TO
    THE NEXT DUE TO LOCAL BATHYMETRY AND THE SHAPE AND ELEVATION
    OF THE SHORELINE.

  * IMPACTS CAN ALSO VARY DEPENDING UPON THE STATE OF THE TIDE AT
    THE TIME OF THE MAXIMUM TSUNAMI WAVES.

  * PERSONS CAUGHT IN THE WATER OF A TSUNAMI MAY DROWN... BE
    CRUSHED BY DEBRIS IN THE WATER... OR BE SWEPT OUT TO SEA.


TSUNAMI OBSERVATIONS
--------------------

  * THE FOLLOWING ARE TSUNAMI WAVE OBSERVATIONS FROM COASTAL
    AND/OR DEEP-OCEAN SEA LEVEL GAUGES AT THE INDICATED
    LOCATIONS. THE MAXIMUM TSUNAMI HEIGHT IS MEASURED WITH
    RESPECT TO THE NORMAL TIDE LEVEL.

                            GAUGE      TIME OF   MAXIMUM     WAVE
                         COORDINATES   MEASURE   TSUNAMI   PERIOD
    GAUGE LOCATION        LAT   LON     (UTC)     HEIGHT    (MIN)
    -------------------------------------------------------------
    DART 32411            5.0N  90.8W    0623   0.02M/ 0.1FT  28
    SALINA CRUZ MX       16.2N  95.2W    0635   1.01M/ 3.3FT  46
    DART 43413           10.8N 100.1W    0547   0.08M/ 0.2FT  24
    PURETO ANGEL MX      15.7N  96.5W    0517   0.29M/ 1.0FT  24
    HUATULCO MX          15.8N  96.1W    0514   0.69M/ 2.3FT  12


NEXT UPDATE AND ADDITIONAL INFORMATION
--------------------------------------

  * THE NEXT MESSAGE WILL BE ISSUED IN ONE HOUR... OR SOONER IF
    THE SITUATION WARRANTS.

  * AUTHORITATIVE INFORMATION ABOUT THE EARTHQUAKE FROM THE U.S.
    GEOLOGICAL SURVEY CAN BE FOUND ON THE INTERNET AT
    EARTHQUAKE.USGS.GOV/EARTHQUAKES -ALL LOWER CASE-.

  * FURTHER INFORMATION ABOUT THIS EVENT MAY BE FOUND AT
    PTWC.WEATHER.GOV AND AT WWW.TSUNAMI.GOV.

  * COASTAL REGIONS OF HAWAII... AMERICAN SAMOA... GUAM... AND
    CNMI SHOULD REFER TO PACIFIC TSUNAMI WARNING CENTER MESSAGES
    SPECIFICALLY FOR THOSE PLACES THAT CAN BE FOUND AT
    PTWC.WEATHER.GOV.

  * COASTAL REGIONS OF CALIFORNIA... OREGON... WASHINGTON...
    BRITISH COLUMBIA AND ALASKA SHOULD ONLY REFER TO U.S.
    NATIONAL TSUNAMI WARNING CENTER MESSAGES THAT CAN BE FOUND
    AT NTWC.ARH.NOAA.GOV.

$$



NNNN