Details

Category: World News
Friday, 27 October 2017 16:36
Write a comment
United States Secretary of Defense James Mattis visited South Korea's border with North Korea this morning, an area called the "De-Militaerized Zone (DMZ)" which is the most-heavily fortified border on planet earth. 
In private meetings with South Korean officials and military, Secretary Mattis allegedly said "If hostilities commence, the only surefire way to assure that Seoul is not reduced to rubble by the 18,000 North Korean artillery pieces just miles north of here, is to take them out with several Tactical Nuclear Weapons."
Mattis accused North Korea on Friday of building a nuclear arsenal to "threaten others with catastrophe" and said the Trump administration remains committed to compelling the North to accept complete nuclear disarmament.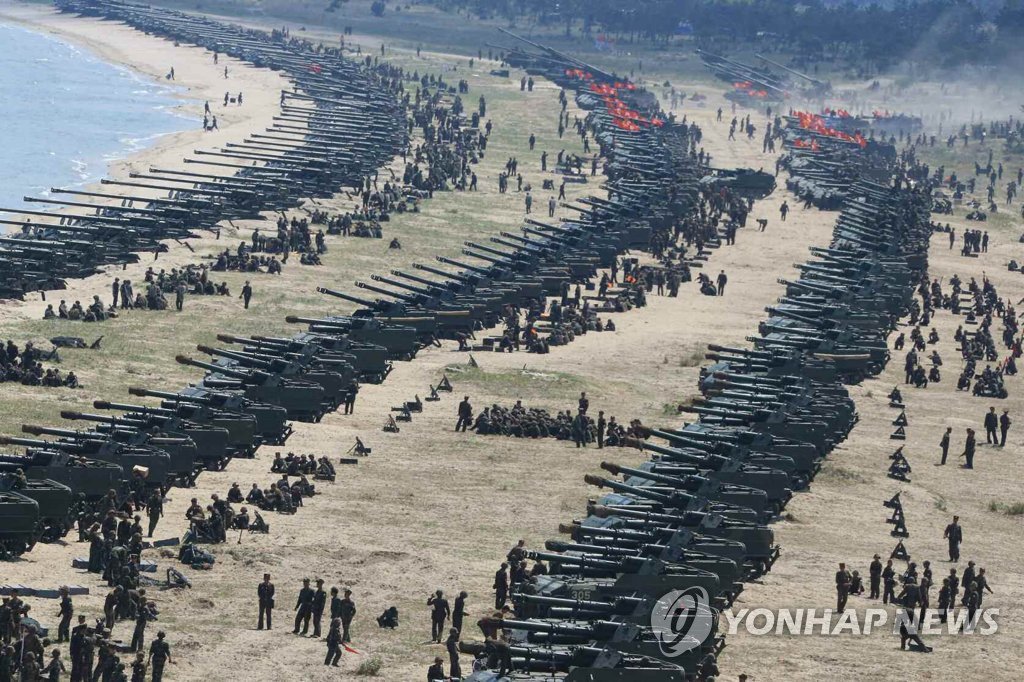 He also allegedly mentioned that if hostilities erupt, the North Koreans could DELUGE the city of Seoul and its ten million inhabitants with more than 18,000 artillery shells PER MINUTE!  If each shell killed only two people, that's 100,000 dead in the first four minutes.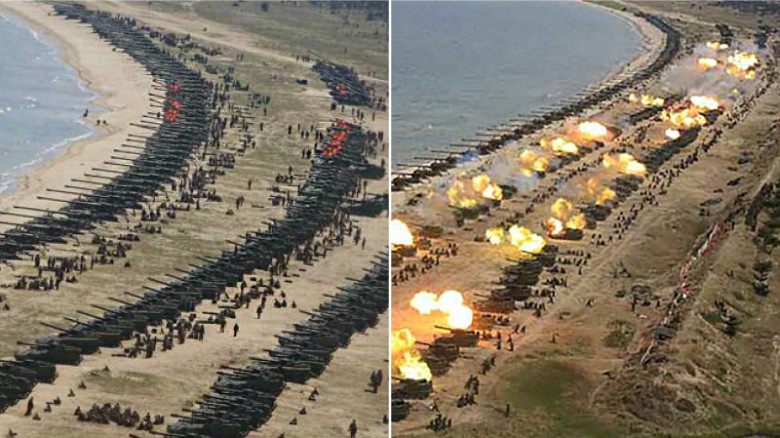 Calling the North a threat to global order, Mattis stood inside the Demilitarized Zone that separates the two Koreas and pledged solidarity with the South.
"We stand should to shoulder with you and the Korean people in confronting the threats posed by the Kim Jong Un regime," Mattis said as South Korean Defense Minister Song Young-moo looked on.
Mattis called the North "an oppressive regime that shackles its people, denying their freedom, their welfare and their human dignity in pursuit of nuclear weapons and their means of delivery in order to threaten others with catastrophe."
Making time to visit a U.S.-South Korean military observation post to peer into the North, Mattis was also briefed on conditions along the border created after a truce halted the Korean War in 1953.
Mattis arrived in South Korea earlier Friday to meet with the nation's top defense officials and American military commanders on the front line in countering North Korea's nuclear weapons program.
Mattis is emphasizing the Trump administration's push for a diplomatic solution to the problem. But he also has said the U.S. is prepared to take military action if the North does not halt its development of missiles that could strike the entirety of the United States, potentially with a nuclear warhead.