Details

Category: World News
Saturday, 04 November 2017 18:24
Write a comment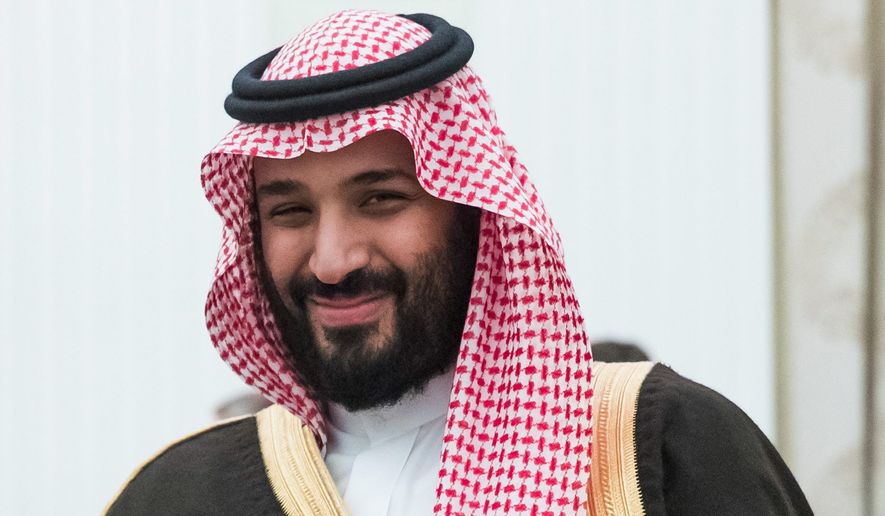 An attempted COUP is in progress in Saudi Arabia right now (6:19 PM EDT).  A plot to overthrow Crown Prince Mohammed bin Salman (MBS) has been interrupted, but gunfire has now erupted in the Capital city of Riyadh.
As of right now, ARREST WARRANTS have been issued to take into custody at least 11 Saudi Princes (inside the Royal Family) and 38 other Ministers and high government officials - on initial charges of "Corruption."
By Royal Decree, the King of Saudi Arabia has relieved from power the Minister of State, the Minister for Economy and Planning, the Chief of the Saudi National Guard as well as the Commander of the Naval Forces!
Among those arrested is Al-Waleed bin Talal, the richest man in Saudi Arabia . . . who has a major stake in Citigroup. Prince Al-Waleed bin Talal's major investments include Twitter & Lyft, and he is a majority owner of Four Seasons hotels along w/ Bill Gates
This is a MAJOR developing story, with very serious implications for regional stability and the free flow of oil at market prices from the Middle East.
Check back for updates . . . .
UPDATE 6:30 PM EDT --
In a shocking development, Saudi press Al Mayadeen reported late on Saturday that prominent billionaire, member of the royal Saudi family, and one of the biggest shareholders of Citi, News Corp. and Twitter - not to mention frequent CNBC guest - Al-Waleed bin Talal, has been arrested for corruption and money laundering charges, along with several other top officials. 
EDITOR'S NOTE: Alwaleed is connected to everything and everyone - this is BIG!
Among those fired and/or arrested are also the head of National Royal Guards, Miteb Bin Abdullah, the Minister of Economy and Planning, Adel Fakeih, and Admiral Abdullah bin Sultan bin Mohammed Al-Sultan, the Commander of the Saudi Naval Forces. 
FROM MY FORMER COLLEAGUES IN THE INTEL COMMUNITY --
Chatter is Jared Kushner delivered eyes-only Top Secret CIA intel to Riyadh last week to tip-off MBS on possible coup attempt. . .
This is a takedown of the faction within Saudi Arabia that is supporting terrorist groups

The Crown Prince and Trump are working closely to accomplish this. This is a huge move!
From two years ago . . .
UPDATE 6:40 PM EDT -- 
Now up to 18 (EIGHTEEN) Princes arrested !!!!
UPDATE 6:46 PM EDT -- 
ALL private jets of the arrested princes + families (we're talking about dozens of jets) have been grounded per orders by Saudi Internal Security.
UPDATE 6:58 PM EDT --
Reports that the bank assets of the richest man of SA (net worth 20 US billion dollars!) have been frozen by order of Mohamed bin Salman.
MORE . . . from one week ago . . . confirming Kushner went to SA and thus could have given Top Secret info about today's COUP before it took place!
President Donald Trump's son-in-law and senior adviser Jared Kushner returned home Saturday (10/28) from an unannounced visit to Saudi Arabia — his third trip to the country this year.
Kushner left Washington, D.C., via commercial airline on Wednesday for the trip, which was not announced to the public, White House officials confirm. He traveled separately from Treasury Secretary Steven Mnuchin, who led a delegation to Riyadh last week to focus on combating terrorist financing.
Kushner was accompanied in the region by deputy national security adviser Dina Powell and Middle East envoy Jason Greenblatt. 
UPDATE 8:05 PM EDT --
Bakr Bin Laden, the oldest brother of Osama bin Laden and the chairman of the Binladin Group (construction) was also detained.
 Ousted Prince Miteb was tasked with protecting ruling Al Saud family as well as important holy sites in Mecca/Medina & the oil & gas fields.
 Saudi source says royal family members rounded up tonight are detained at the Ritz-Carlton Riyadh
Guests at Ritz-Carlton Hotel in Riyadh were reportedly told to leave ASAP.
One of the arrested also co-owns Mandalay Bay in Las Vegas, the site of the worst mass-murder in US History on October 31.   
EDITOR'S NOTE:  Today's COUP in Saudi Arabia may actually be a PURGE, with those who financed or arranged Terrorism finally being taken out . . . .  all speculation right now.
UPDATE 8:33 PM EDT --
It only took them two hours longer than me and this web site to get the news out, but the BBC in London is now reporting this "purge."
FOLLOW ME ON TWITTER & FACEBOOK
FOLLOW ME ON FACEBOOK