Details

Category: World News
Monday, 01 January 2018 13:19
Write a comment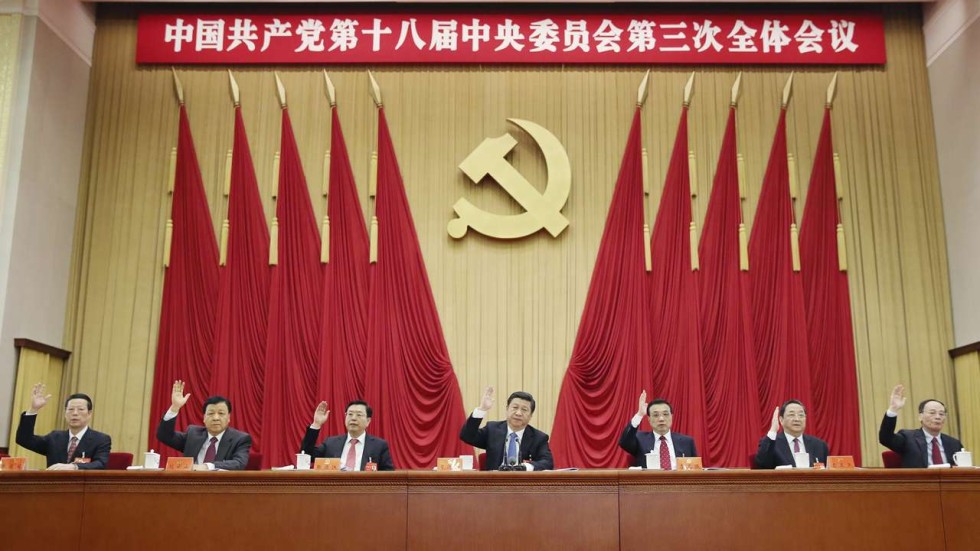 The Central Politburo of the Communist Party of China formally Political Bureau of the CPC Central Committee, is a group of 25 people who oversee the Communist Party of China. 
Word is now circulating that when the Committee meets this month, a candid discussion will take place as to whether it is time for China to WITHDRAW from it's Treaty to defend North Korea. 
According to Intelligence sources, the thinking within the Committee is that since North Korea has now declared itself to be a nuclear power, there is no need for China to defend them.  Moreover, more than a few Committee members see North Korea has been mis-using its relations with China as a "big stick" to threaten others.  One Committee member has said privately " no one likes being used; and none of us like seeing our country being used."
The Politburo is nominally elected by the Central Committee. In practice, however, analysts believe that new members of the Politburo and its Standing Committee are chosen through a series of deliberations by current Politburo members and retired Politburo Standing Committee members. The current and former Politburo members conduct a series of informal straw polls to determine the group's level of support for each new candidate's membership in the Politburo. The process for selecting the new Politburo begins with a closed door meeting by the incumbent Politburo Standing Committee in Beidaihe in the summer before the Party Congress convenes.
The power of the Politburo resides largely in the fact that its members generally simultaneously hold positions within the People's Republic of China state positions and with the control over personnel appointments that the Politburo and Secretariat have.
Here are the current members:

In addition, some Politburo members hold powerful regional positions. How the Politburo works internally is unclear, but it appears that the full Politburo meets once a month and the standing committee meets weekly. This is believed to be much more infrequent than the former Soviet Politburo had met. The agenda for the meetings appears to be controlled by the General Secretary and decisions are made by consensus rather than by majority vote.
FOLLOW ME ON TWITTER & FACEBOOK
FOLLOW ME ON FACEBOOK