Details

Category: World News
Friday, 05 January 2018 12:50
Write a comment
An Admiral from Japan's Maratime Self-Defense Force (MSDF) is advising Japanese citizens who live or work in South Korea to evacuate immediately.  Media in Japan are ablaze with the news but translations to English are not readily available - even by the traditional online services.  
The Admiral is quoted as saying the New Year's mood in Japan must now awaken to the "crisis in the morning" in North Korea.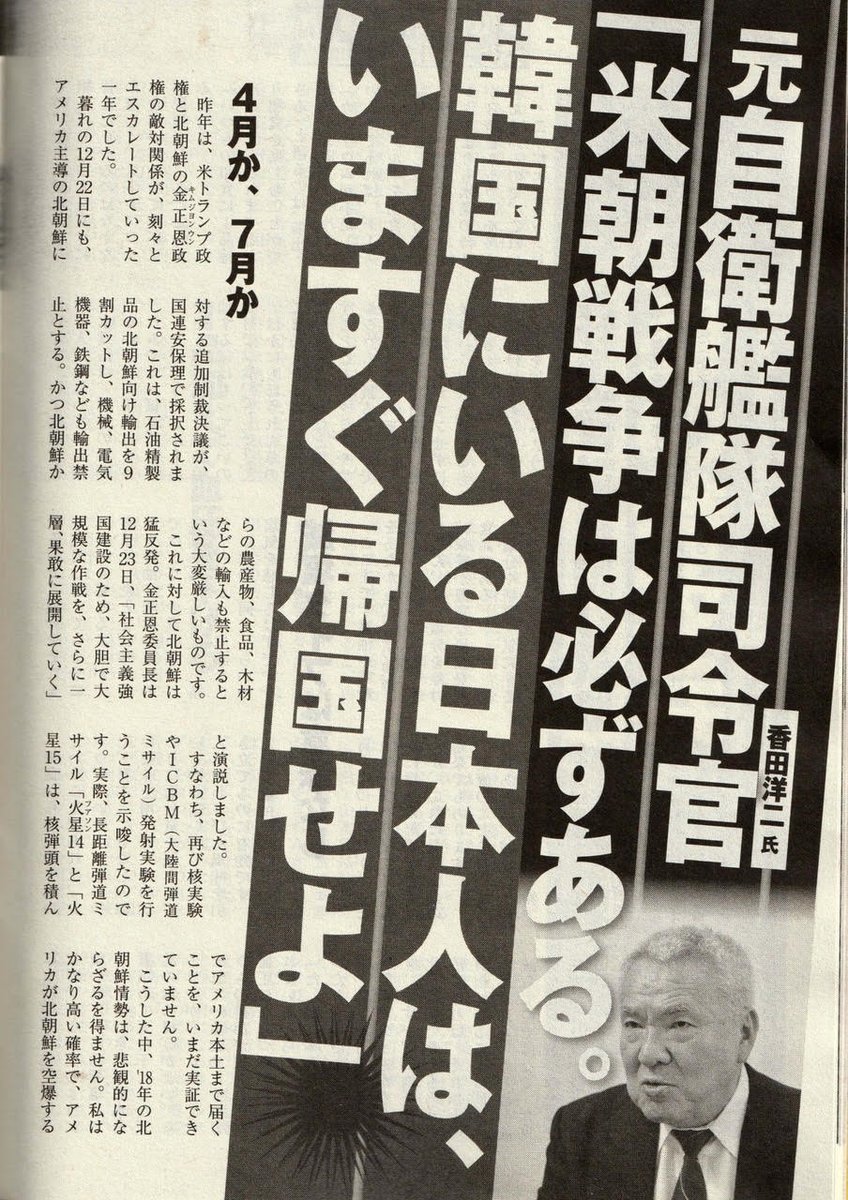 Link to SOURCE
This is a developing story and will be updated.  Please check back in a couple hours.
FOLLOW ME ON TWITTER & FACEBOOK
FOLLOW ME ON FACEBOOK