Details

Category: Hal Turner Commentary
Tuesday, 05 June 2018 00:54
Write a comment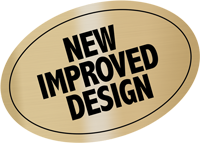 I am in the process of making some improvements to this web site.  One such change is now in-service and available to ALL visitors: The ability to "Tweet" stories using your Twitter account, or "Share" / "Like" / Recommend stories using your Facebook account, and to post stories to your Google+ account.
The logos to click so as to do these things, now appear at the bottom of every story on this web site.
I have also re-initialized the Facebook / Twitter / Google+ / Youtube and RSS Feed links.  They all work again and are at the top of the page above the search bar.
Other planned improvements include:
1) Being able to LOGIN to make comments, using your existing social media accounts, without being a paying subscriber.  
2) Being able to LOGIN to use the (still under construction) FORUM without being a paying subscriber.
These two features in particular are proving difficult to implement.  There are software conflicts that need to be resolved between this ability and the Subscription system.  I'll keep you posted as to the progress - or lack of it.
The reason I want to re-open comments to more of the general public is to encourage broad discussions.  Sadly, due to about a dozen persistent malcontents/wackos/lunatics, I had to lock down the comments feature to subscribers only. 
These people are apparently either paid "trolls" or severely maladjusted individuals.  Each time I blocked their IP address, they apparently used Virtual Private Networking (VPN) services to click to a new IP - and started their trouble all over again.
Closing the comments area to the public, cut off the vast majority of folks who are not (yet) subscribers, but who offered stimulating input.  It was a tough choice, but the abusers were so annoying to everyone, it HAD to be this way -- for now.
FORUM
The new Discussion Forum is still very much under construction.  There are additional PHP modules that need tweaking and my techies have to do that - it's beyond my abilities.  With PHP being so vital to the overall function of this site, if I go in and screw something up via my ignorance of PHP, it could take down the entire web site; so I won't fool with it.
Finally, I have been in discussions with a SECOND radio station about carrying my radio show.  I cannot reveal who or where at this time, but I expect to get a final answer Tuesday (June 5).
New ads for products and services you may have use for, now appear in the right hand column, lower down the page.  Guns, laser and night-vision Sights, Nutritional Supplements, pro-America Shirts / Hats, Emergency food and supplies  . . . and a host of other vendors, now have ads on this site.  If you actually BUY something from them, I earn a small commission.  I do NOT get paid for "clicks" on these new, smaller square-shaped ads.
That's it for now.
Enjoy.