August Fund Raising!
Today is Tuesday, July 27 and that leaves FOUR (4) calendar days to this month. As regular site visitors and radio show listeners know, once a month - during the final week of the month - this site has to reach out to readers and listeners for financial support to keep the lights on.

Your support helps pay for radio air time, six inbound listener call-in lines, outbound fiber optics to carry the show to the radio stations and on the net, web site hosting, data-transfer charges, music licensing and more.

The bill for this web site is HUGE this month; far above normal. Here is the web site hosting charge from Amazon Web Services for this month, as of Tuesday Night July 27: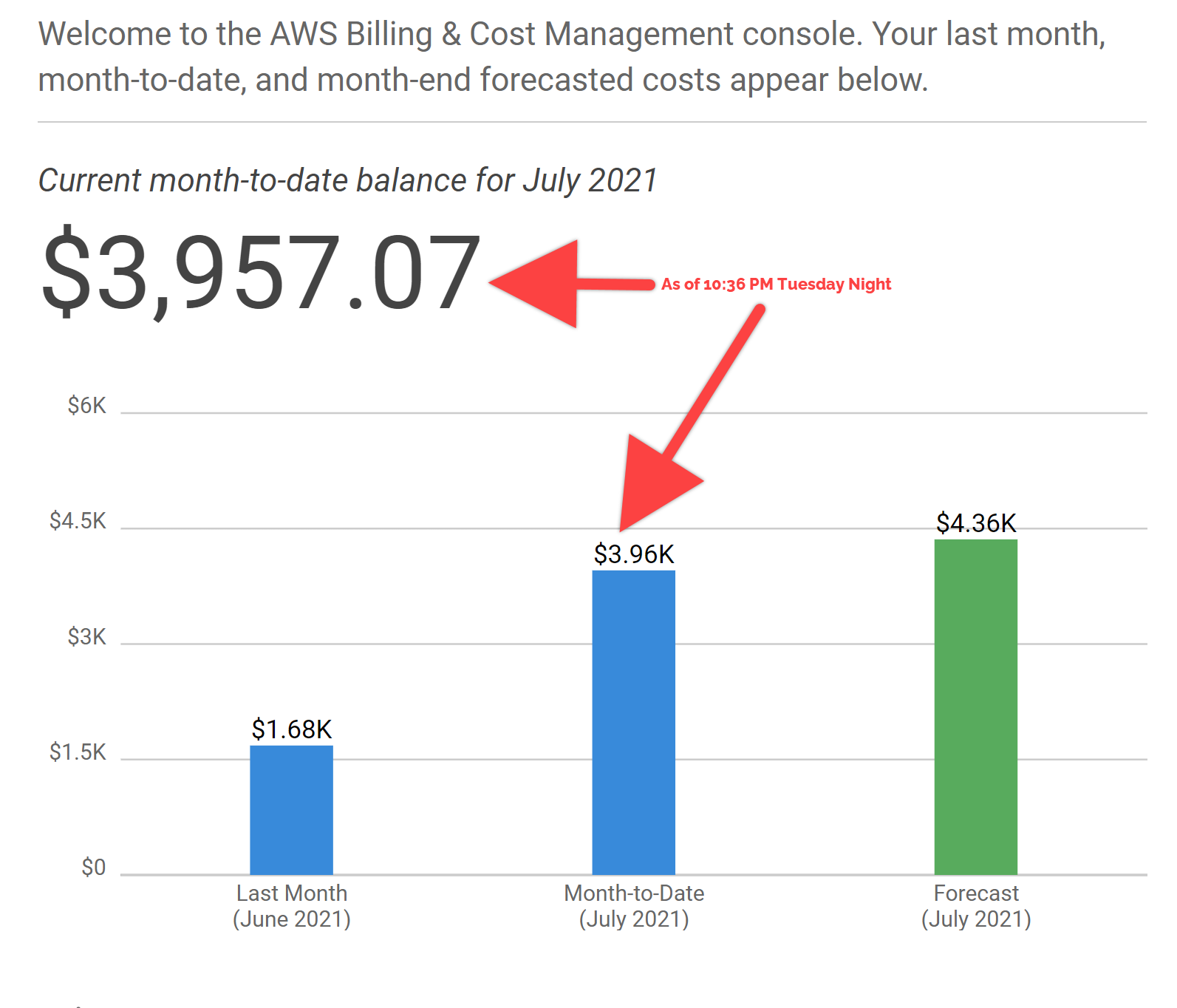 It costs about $5000 a month to keep all this operational and I cannot do it without YOUR financial help. Please donate right now with a credit or debit card!



Those of you who cannot or will not use online financial transactions, can mail cash, check or money order to:
Harold Turner
Post Office Box 421
North Bergen, NJ 07047
USA

Hundreds more stories - but ONLY for Subscribers!
There are literally hundreds of additional stories on this site, many of which USED TO appear right here.  But sadly, so many people came to read but never made donations or subscribed, that the data-transfer costs to feed them all those stories, nearly broke the bank for this site.  So now, a very small number of relevant stories are available to the general public, with the rest --
and the really good stuff
-- behind subscription of $1 a week, billed quarterly ($13). 
Subscribe Here