President Donald Trump departed the NATO meeting in London, boarded Air Force 1, and took off for Washington, DC.   450 Miles off the coast of Scotland, the Transponder aboard Air Force 1 suddenly ceased.
It _could_ have been turned off by the Pilot.   It _may_ have gone out of range.
Twitter, however, is blowing up that "Air Force 1 "Disappeared" over the ocean."
Looking into this further.  Updates to appear below.
UPDATE
The President's plane is fine.  Appeared on radar off the coast of Maine a little while ago! (Sorry I didn't update sooner, I was on-the-air doing my live radio show.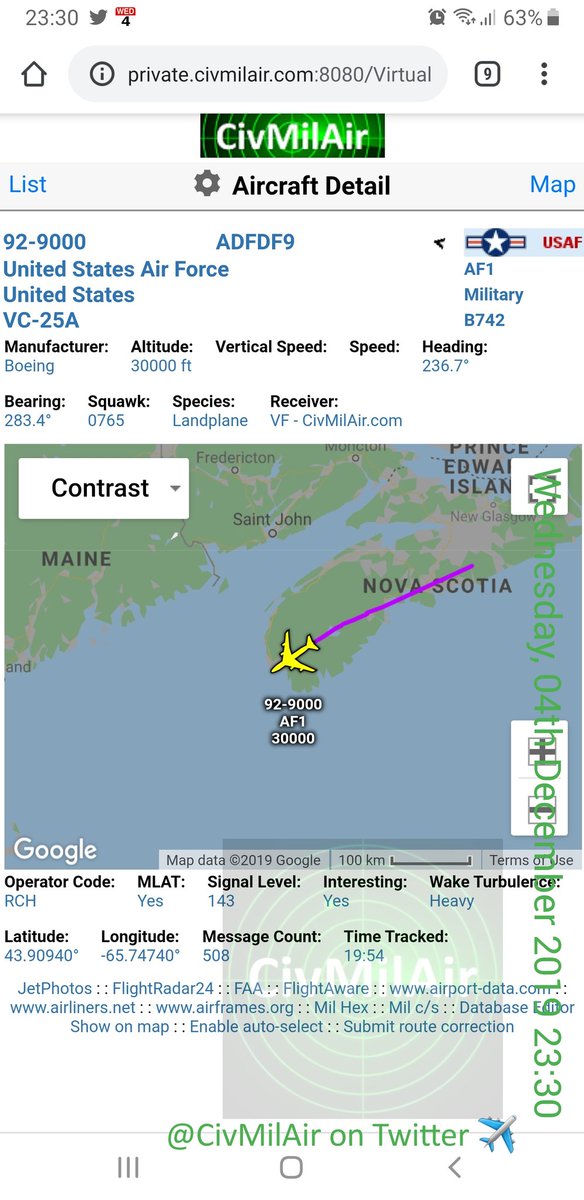 Ok, so they let him back in. 🤷‍♂️ pic.twitter.com/qCdeZfhk7k

— CivMilAir ✈ (@CivMilAir) December 4, 2019