There has been a bomb detonation in downtown Seattle.   A second, unexploded bomb, has also been found at a Gas station at 1st and Denny St.   SWAT and Bomb Squad mobilized.
 Additional Info:
EXPLOSION REPORTED IN AN APARTMENT BUILDING IN SEATTLE, WASHINGTON LEAVING ONE INJURED. SECOND BOMB IS REPORTED IN THE SAME BUILDING.
Evacuation of downtown in progress due to fear of more bombs.
Police investigating an explosion in the 100 block of 1 AV N. One victim located with non-life-threatening injury. Please stay out of the area. Expect traffic delays. More information when available.

— Seattle Police Dept. (@SeattlePD) April 19, 2023
Police and Fire on scene: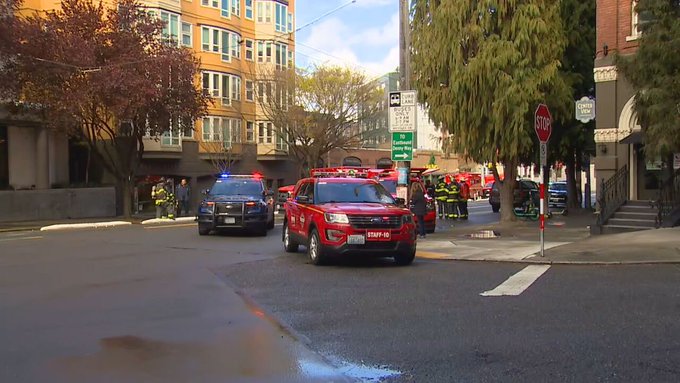 #BREAKING: Police confirm reports of an explosion in downtown Seattle, Washington.

Alot of unconfirmed reports.

Developing...pic.twitter.com/4LPIpEnQBR

— Moshe Schwartz (@YWNReporter) April 19, 2023
Seattle Bomb Squad is currently attempting to Defuse a 2nd Device near the Scene of 1st Explosion.
100 block of 1st Ave N: paramedics transported the patient to a hospital in serious condition. We have established a 1-block perimeter around the building where only fire and law enforcement personnel are allowed as a safety precaution.

— Seattle Fire Dept. (@SeattleFire) April 19, 2023
 MORE:
.@SeattlePD just told us they're trying to diffuse a device. Backing everyone up 2-blocks and telling people to stay inside. 1st Ave N and Denny Way. #komonews pic.twitter.com/2pjfSE83Jh

— lee stoll (@LeeStoll) April 19, 2023