The National Hurricane Center (NHC) has issued a Special Advisory indicating Hurricane  Dorian has undergone sudden and rapid intensification.  Max. Sustained Winds are now ~175 MPH with Gusts from ~195-200MPH
000
WTNT65 KNHC 011330
TCUAT5

Hurricane Dorian Tropical Cyclone Update
NWS National Hurricane Center Miami FL AL052019
930 AM EDT Sun Sep 01 2019

...CATASTROPHIC CATEGORY 5 DORIAN CONTINUING TO INTENSIFY AS IT
APPROACHES THE ABACO ISLANDS...

Data from an Air Force Reserve Hurricane Hunter aircraft indicate
that Dorian has continued to intensify, and now has maximum
sustained winds near 175 mph (280 km/h), with a minimum central
pressure of 922 mb (27.23 inches).

The eyewall of catastrophic Hurricane Dorian is currently reaching
the Abaco Islands. This is a life-threatening situation. Residents
there should take immediate shelter. Do not venture into the eye if
it passes over your location.

Hazards:
- Wind Gusts over 200 mph
- Storm Surge 15 to 20 feet above normal tide levels with higher
destructive waves

These hazards will cause extreme destruction in the affected areas.
and will continue for several hours.

SUMMARY OF 930 AM EDT...1330 UTC...INFORMATION
----------------------------------------------
LOCATION...26.5N 76.6W
ABOUT 25 MI...40 KM ENE OF GREAT ABACO ISLAND
ABOUT 210 MI...340 KM E OF WEST PALM BEACH FLORIDA
MAXIMUM SUSTAINED WINDS...175 MPH...280 KM/H
PRESENT MOVEMENT...W OR 275 DEGREES AT 8 MPH...13 KM/H
MINIMUM CENTRAL PRESSURE...922 MB...27.73 INCHES

$$
Forecaster Brennan/Blake/Zelinsky/Avila
UPDATE 10:07 AM EDT -- IMPACT: BAHAMAS
CATASTROPHIC CAT 5 Hurricane Dorian IS NOW HITTING Abaco AND Grand Bahama.
Expected damage:
- Complete destruction of all structures not made of reinforced concrete or steel.
- All plant life & vegetation stripped.
- Complete destruction of electrical grid.
- Island-wide Storm Surge.
STORM SURGE BEGINS
FROM ABACO, BAHAMAS:
 UPDATE 11:40 AM EDT --
A Hurricane Watch has been issued for the east coast of Florida from north of Deerfield Beach to the Volusia/Brevard County Line. 
 Weather Channel just declared it the Strongest Hurricane in recorded History.
 Most recent dropsonde in Dorian's eye has a "V" signature that indicates sinking air almost all the way to the ocean surface. This is an extreme signature, and very rare.

The pressure when adjusted for surface wind is about 913mb.
HORROR!
Surface Sustained Winds 192 MPH . . .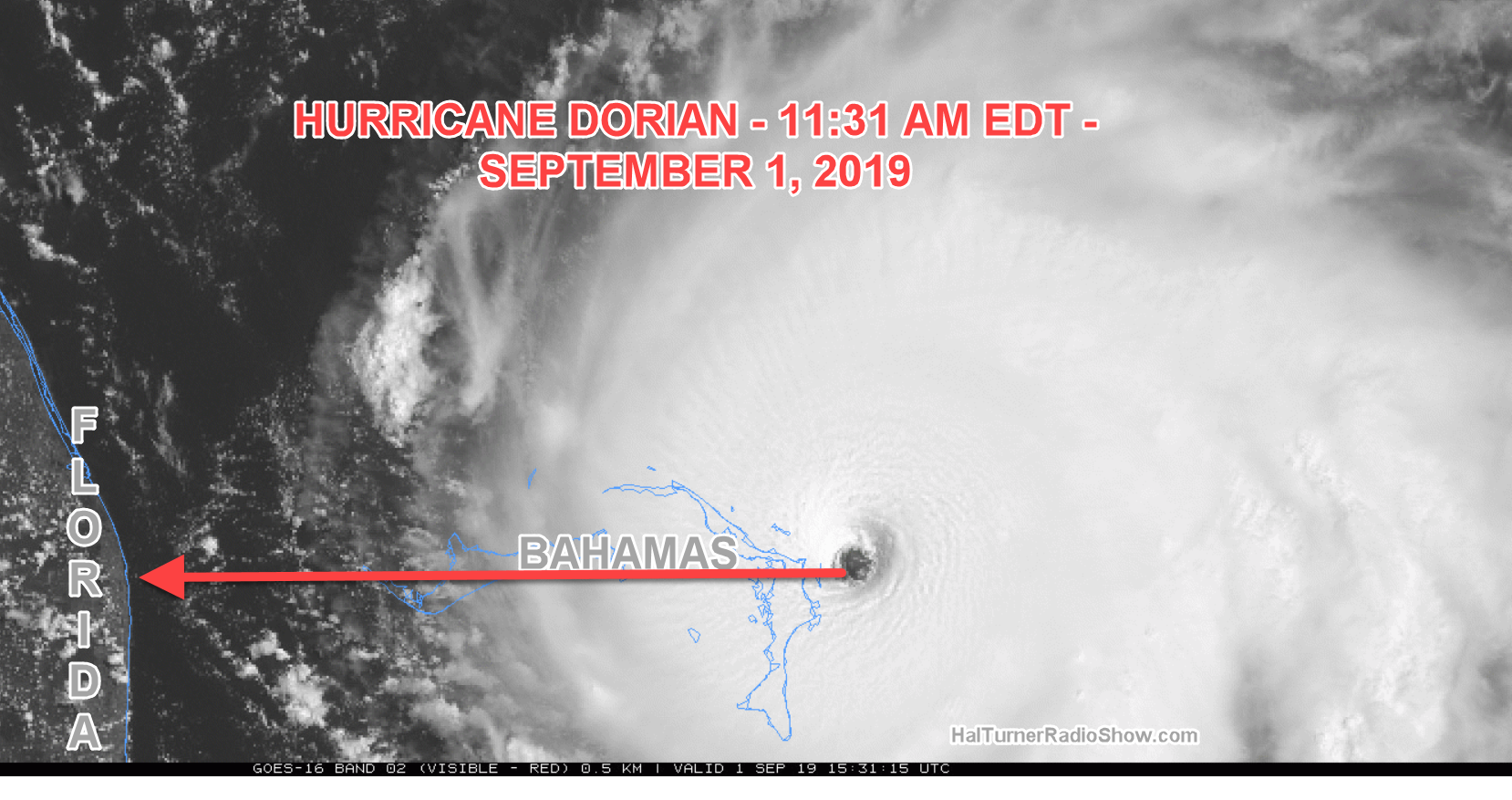 TRAPPED - NO ESCAPE & NO HELP
Storm surge is coming ashore in the Bahamas so fast that anyone who did not leave is now trapped.  There is no escape anymore and no help.
 1:26 PM EDT --
Abaco Bahamas 📍💔

Lord we NEED you. 🙏🏽😩 pic.twitter.com/bfEwn6BrT0

— day (@LoveDeje) September 1, 2019
 1:29 PM EDT --
WARNINGS GO UP IN FLORIDA
Hurricane watch AND storm surge watch for parts of Palm Beach, Martin, St. Lucie, Indian River, and Brevard counties. Hurricane watch for wind extends well inland. Even storm surge watch not just for beachfront. Get shutters ready. Follow local officials' instructions. Dorian
 2:08 PM EDT -- "The Water took them . . ."
Abaco Island #Bahamas 😭 #PrayForTheBahamas #HurricaneDorian2019 #Dorian #HurricaneDorian 🌀👀🚨 pic.twitter.com/4aTEeXqLRd

— Máximo Alexander (@MaximoSPQR) September 1, 2019
 2:12 PM EDT - IN THE EYE -
LIKE BEING INSIDE ONE, GIANT, TORNADO!
More video out of Abaco it's like a tornado went through the place pic.twitter.com/0EkdwPGkjp

— Latrae Rahming (@p0sitivechange) September 1, 2019
AND . . .
Lord please cover them 😭🙏🏽❤️#hurricandorian #AbacoIslands pic.twitter.com/wkBxmcquUh

— oop😮 (@Brendeaaa) September 1, 2019
FLORIDA: NEW MANDATORY EVACUATION ORDER
URGENT: Mandatory evac ordered St. Augustine FL area.  Mandatory evacuations ordered for St. Johns County, including the entire cities of St. Augustine and St. Augustine Beach. Goes into effect tomorrow at 8 AM.
Mandatory evacuation ordered in Palm Beach, Martin counties;
BAHAMAS:  50 DEAD . . . SO FAR
Bahamas police already counted 50 dead and there are allegedly "hundreds more bodies"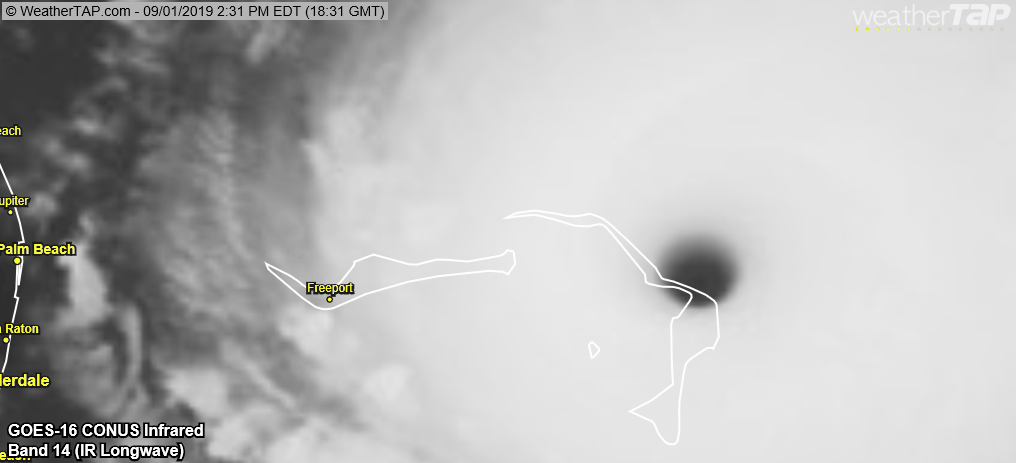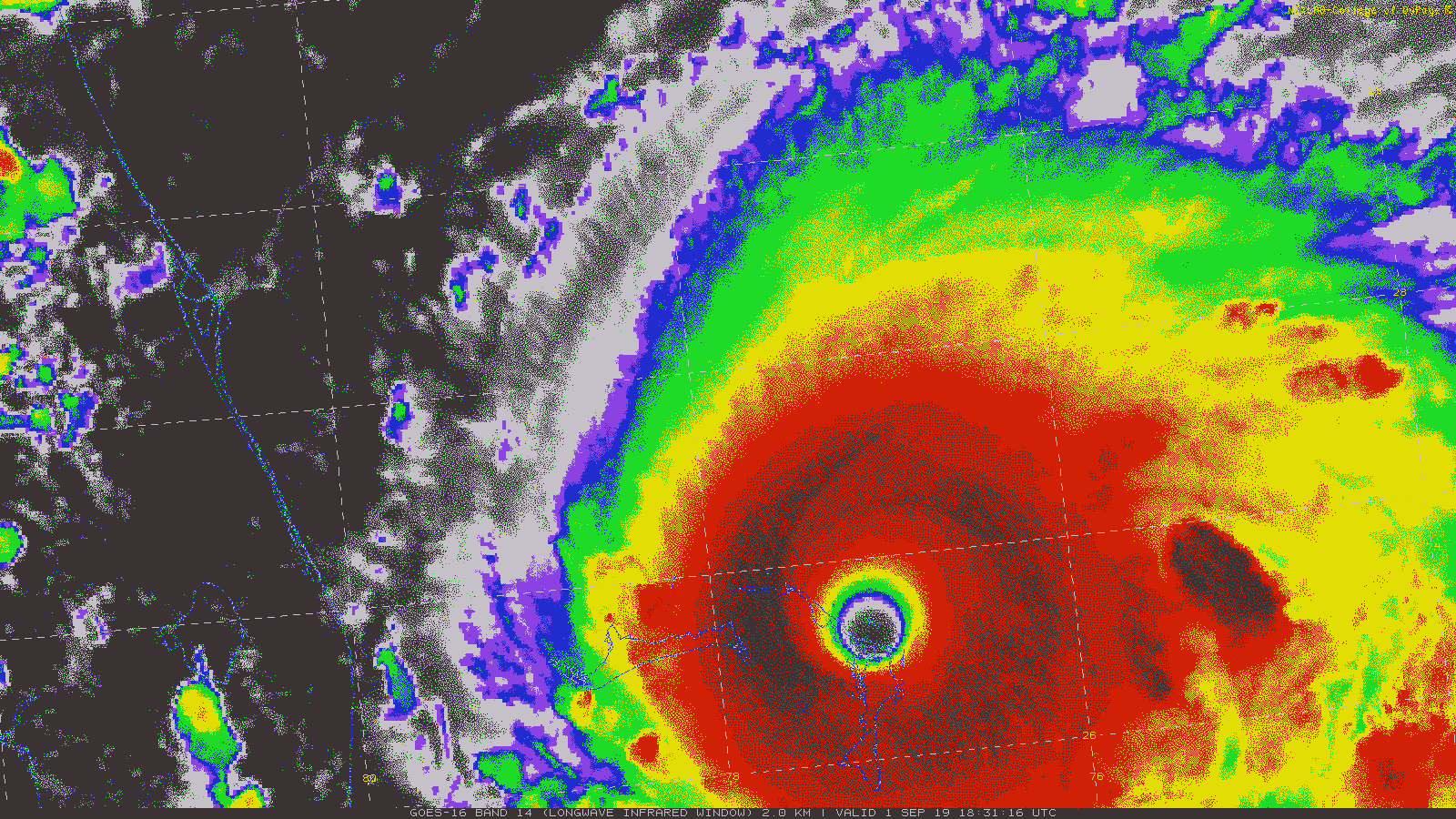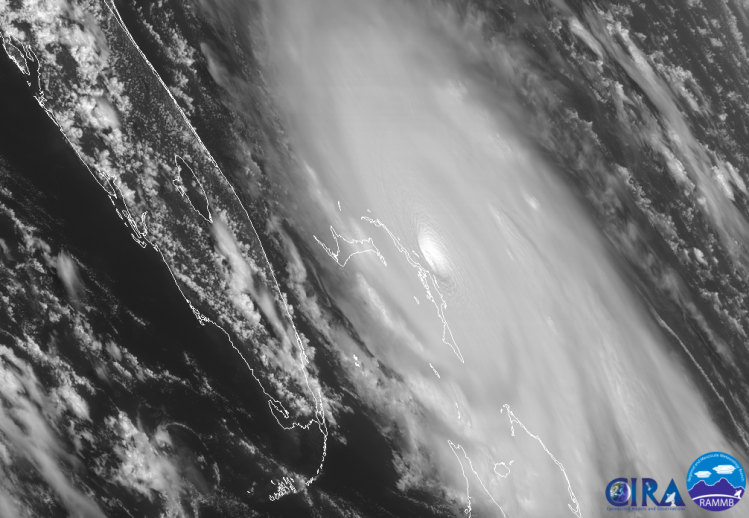 5:00 PM EDT
HURRICANE WARNINGS ARE NOW GOING UP FOR FLORIDA:
 A Hurricane Warning has been issued from Jupiter Inlet to the Volusia/Brevard County Line.
Evacuation Orders:

Brevard County - Mandatory 

Martin County - Mandatory 

Palm Beach County - Mandatory 

St. Johns County - Mandatory 

St. Lucie County - Mandatory 

Volusia County - Mandatory 
UPDATED 5:42 PM EDT --  Jacksonville mandatory evacuations for some A and B starting tomorrow at 8am. Shelters will open at 10am tomorrow.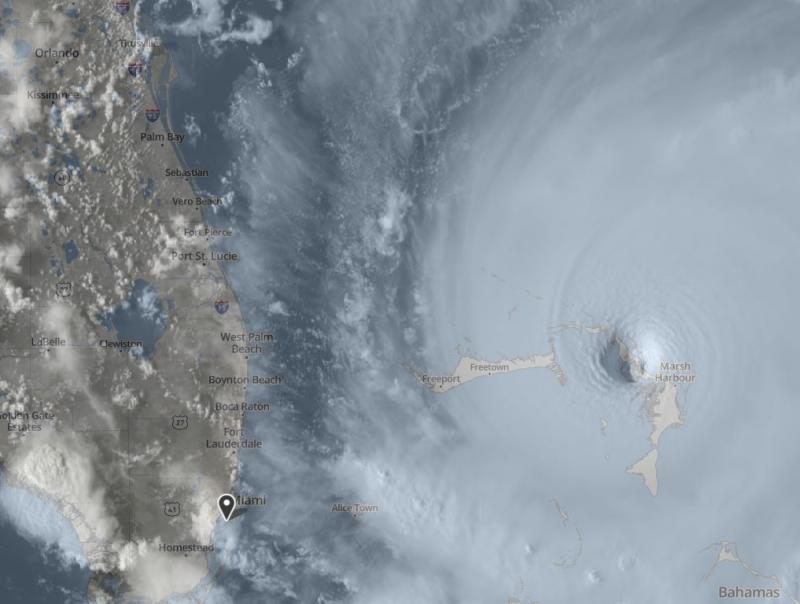 UPDATE 6:53 PM EDT --
SOUTH CAROLINA ORDERS MANDATORY EVACUATION OF CHARLESTON
Charleston SC , now under mandatory evacuations starting tomorrow, Monday September 2.  All lanes of I-26 will be reversed outbound from the city to facilitate fast evacuation of residents.
REMINDER: YOU can keep this web site FREE to the General Public by clicking one or more of the ads below which generates Advertiser revenue of two to three cents per click - no purchase necessary by you -- and helps offset operating costs for this web site.