Virginia Governor Ralph Northam is announcing a temporary emergency -- banning all weapons, including guns, from Capitol Square ahead of Monday's massive gun rights rally; Northam says he fears Charlottesville-style violence.  Alleged White nationalist militia threats cause Va. Gov. Northam to declare STATE OF EMERGENCY.

• Here's Executive Order 49:
• Credible intelligence evaluated, pro gun groups plan to assemble MONDAY and "storm capitol"
• "Weaponize drones" also a threat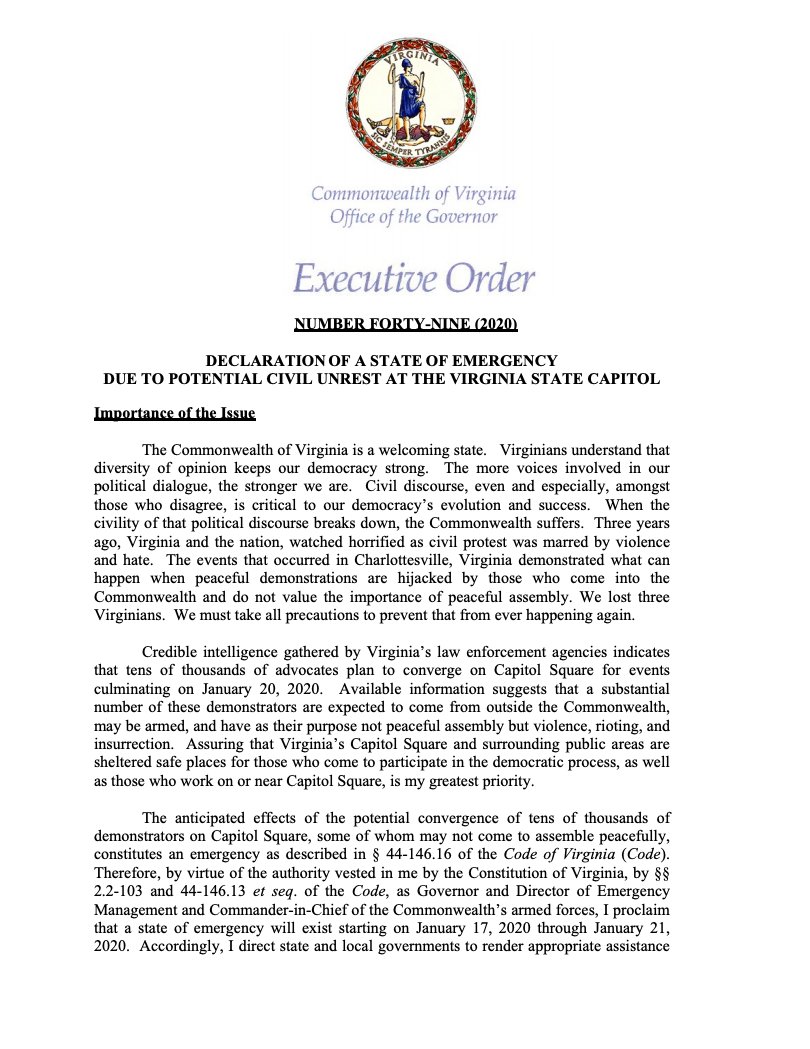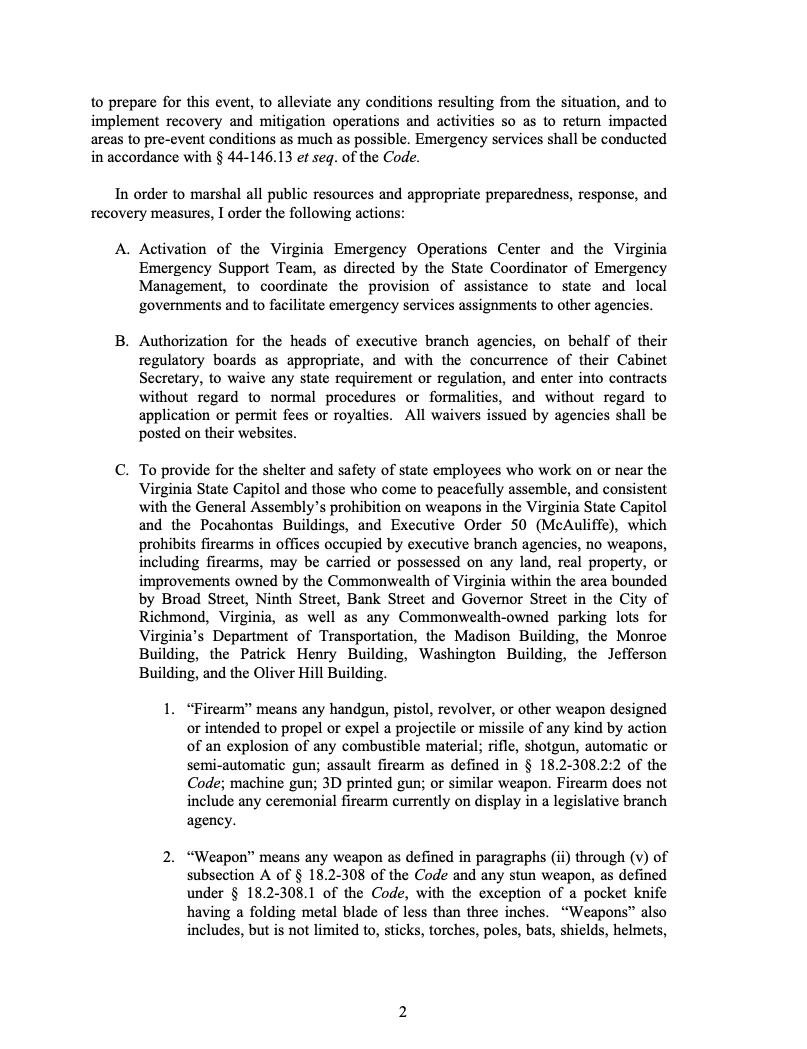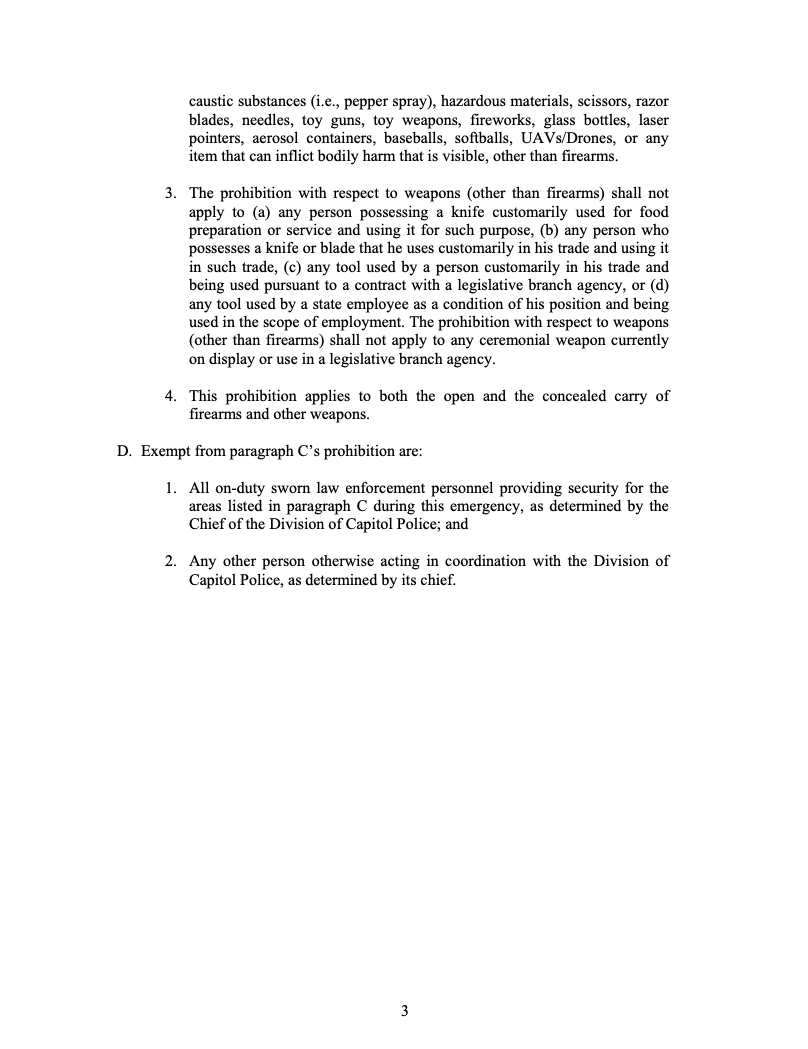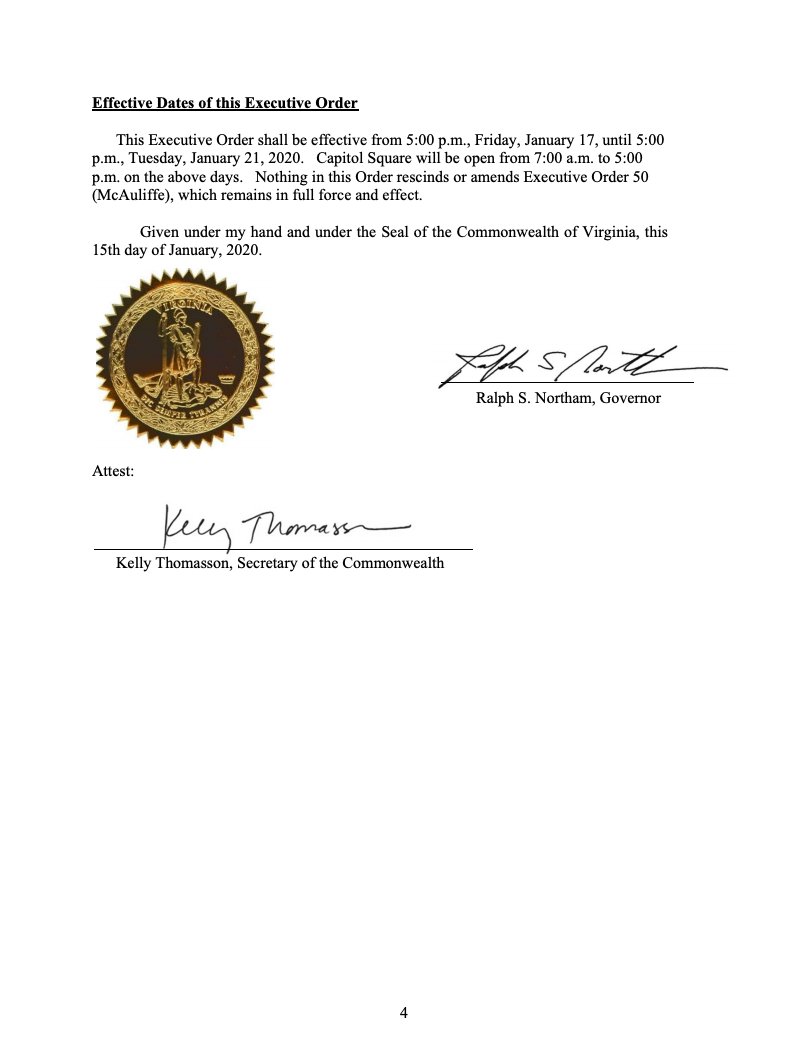 "We're seeing threats of armed confrontation and assault on our Capitol."
 Updates to follow. Check Back.
 HAL TURNER REMARK:  Northam just set the parameters of the false flag narrative he and his globalist-totalitarian-leftist backers intend to advance in the coming days. On camera, in broad daylight, right to our faces.

Absolutely chilling.
Now that you have read this story, please COVER THE COST for what your visit cost this site by clicking one or more of the ads below which generates Advertiser revenue of two to three cents per click - no purchase necessary by you -- and helps offset operating costs for this web site.
When YOU read a story here, the web hosting company charges us for "data transfer / Bandwidth" to convey the material to you.  Without your help by clicking an ad below, this web site would be in danger of shut down from the data transfer charges.  Please click any ad below to offset the cost of bringing this news to you.