Acting DIRECTOR OF NATIONAL INTELLIGENCE (DNI) Richard Grenell declassified the list of Obama officials involved in the unmasking of General Mike Flynn in his conversations with Russian Ambassador Sergey Kislyak. That 
list of Obama operatives who unmasked General Flynn includes former CIA Director John Brennan, Ambassador to the UN Samantha Power, former DNI chief James Clapper and . . . . . . . Vice President Joseph Biden.
Grenell was seen delivering a satchel of documents to the DOJ last week and according to ABC he also discussed the list of Obama officials involved in unmasking Flynn.  Here are some of those documents: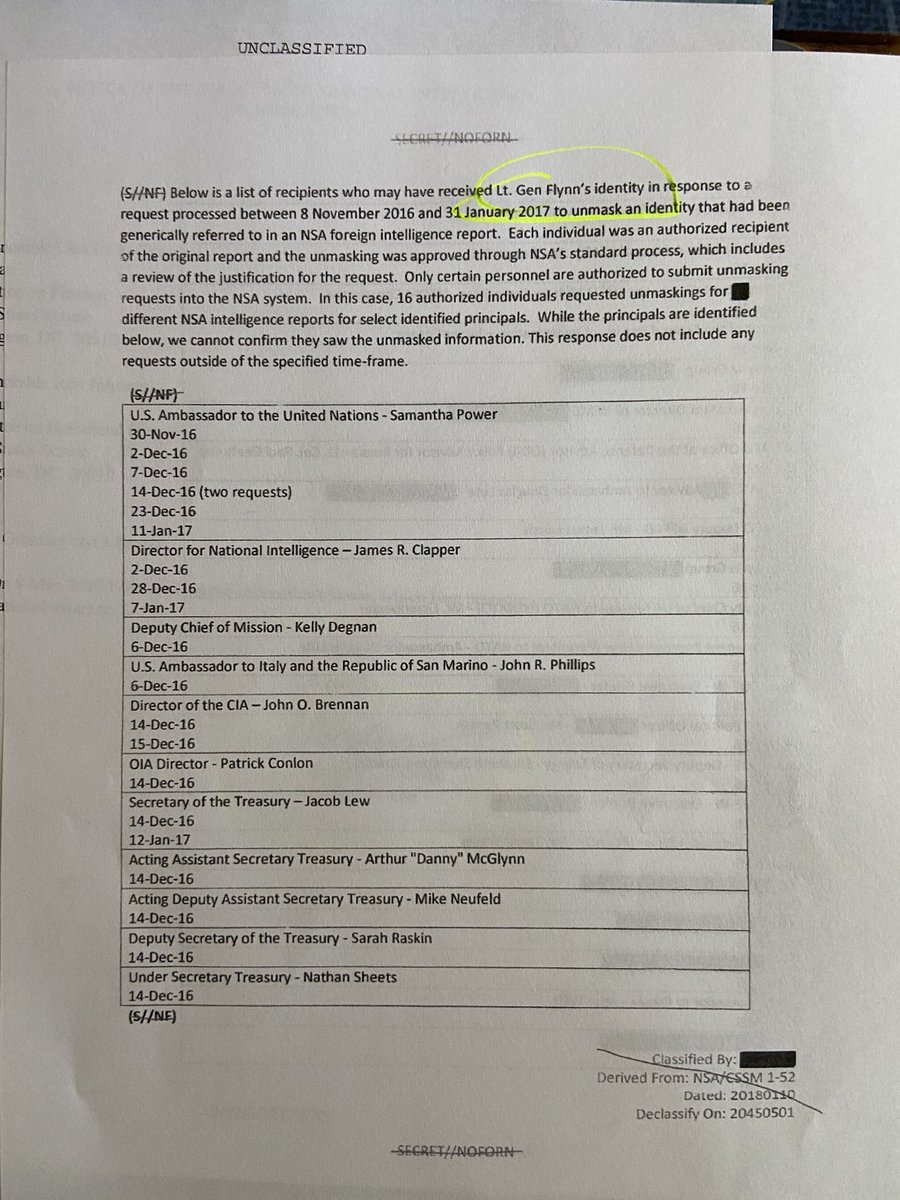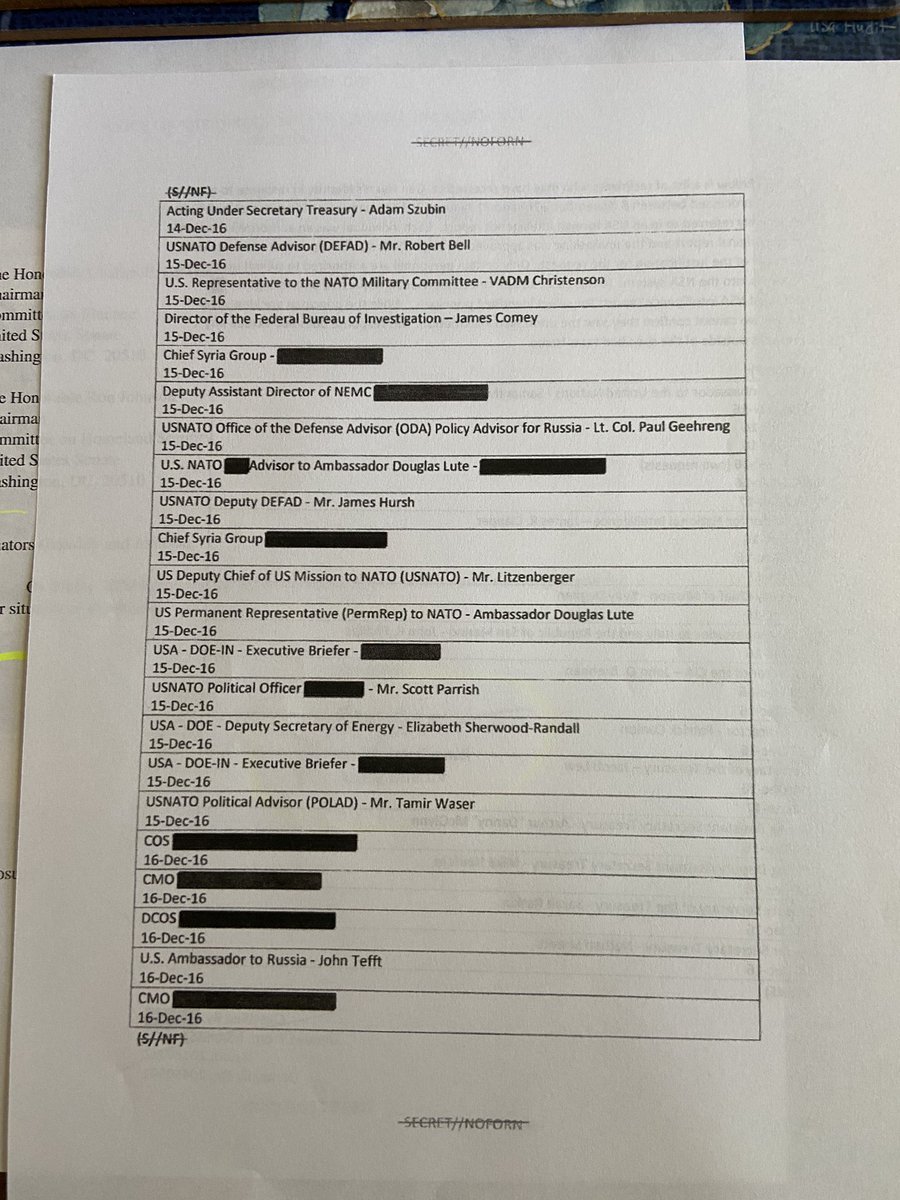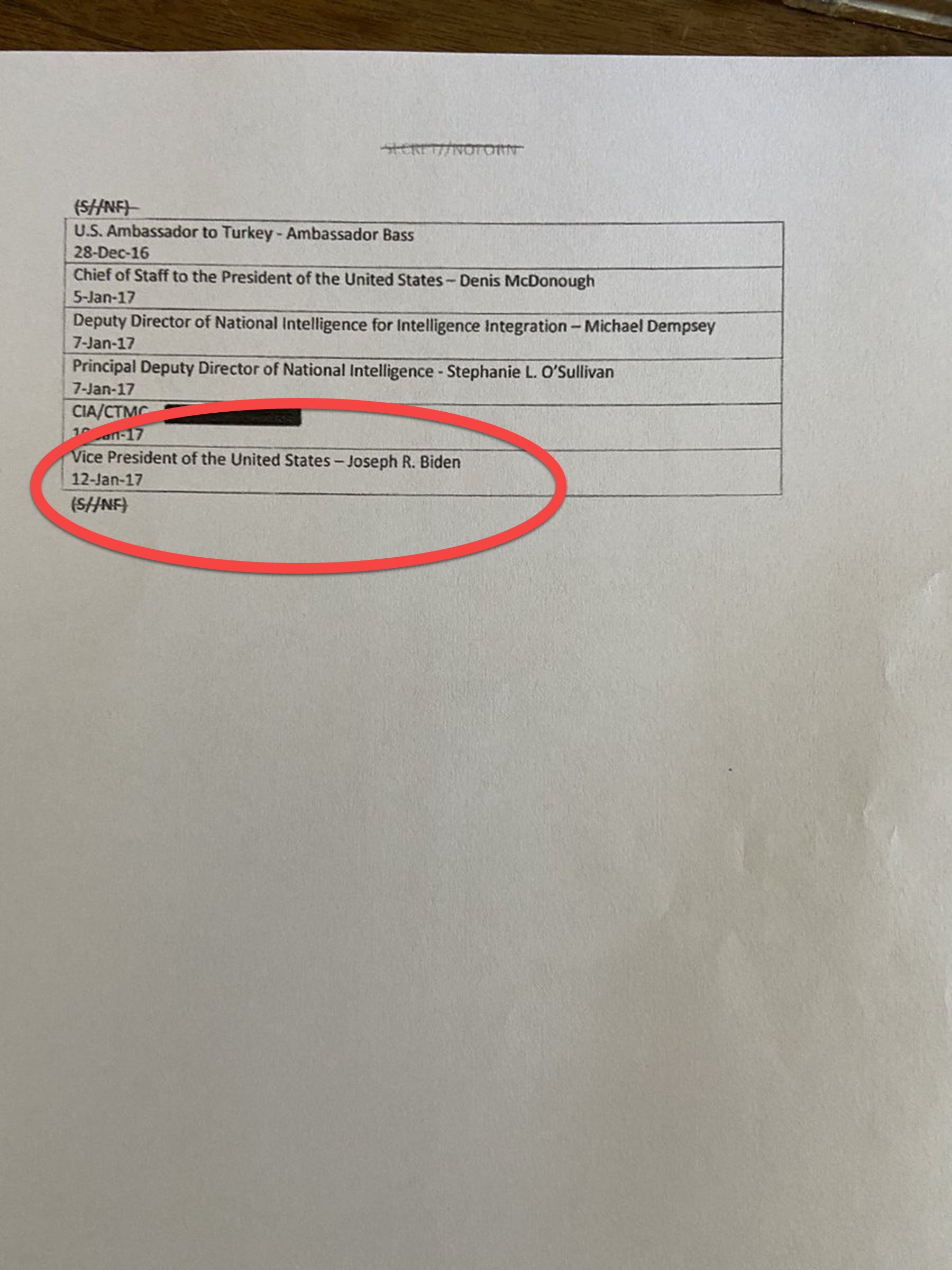 Recall, General Flynn's December 2016 phone calls with Russian Ambassador Sergey Kislyak were intercepted and Flynn was illegally unmasked — after Flynn's identity was revealed, the transcripts of his phone calls were then leaked to the Washington Post.
Flynn's leaked calls were published by WaPo's David Ignatius on January 12, 2017 which led to Flynn being fired as National Security Advisor in February of 2017.
UPDATED 8:25 PM EDT --
The release of this material now creates a major problem for former US Ambassador to the United Nations, Samantha Power.  It NOW __appears__ Ms. Power LIED TO CONGRESS under oath!
According to the new documents released and shown above, Samantha Power sought to unmask General Flynn SEVEN TIMES.
Power's first request was dated November 30, 2016 and her last unmasking request related to Flynn was dated January 11, 2017.
Power, however, previously testified to the House Intelligence Committee that she has "no recollection of making a request related to General Flynn" when asked by Adam Schiff if she made such requests.
Power also told Schiff she had nothing to do with leaking Flynn's name or calls with Kislyak to the media.
This will be a topic of discussion on tonight's Hal Turner Radio Show beginning at 9:00 PM eastern US time (GMT -0400) on WBCQ, WRMI, KYAH and live on the web at the LISTEN ONLINE Links above.