A cruise ship with "numerous" people who have symptoms of Corona virus, is dociking in Bayonne, New Jersey, just outside New York City this morning.
People with the Centers for Disease Control (CDC) and the New Jersey Department of Health are on the docks and will take those folks for testing and Quarantine.
These people may simply have some "bug."   It may not be Corona Virus.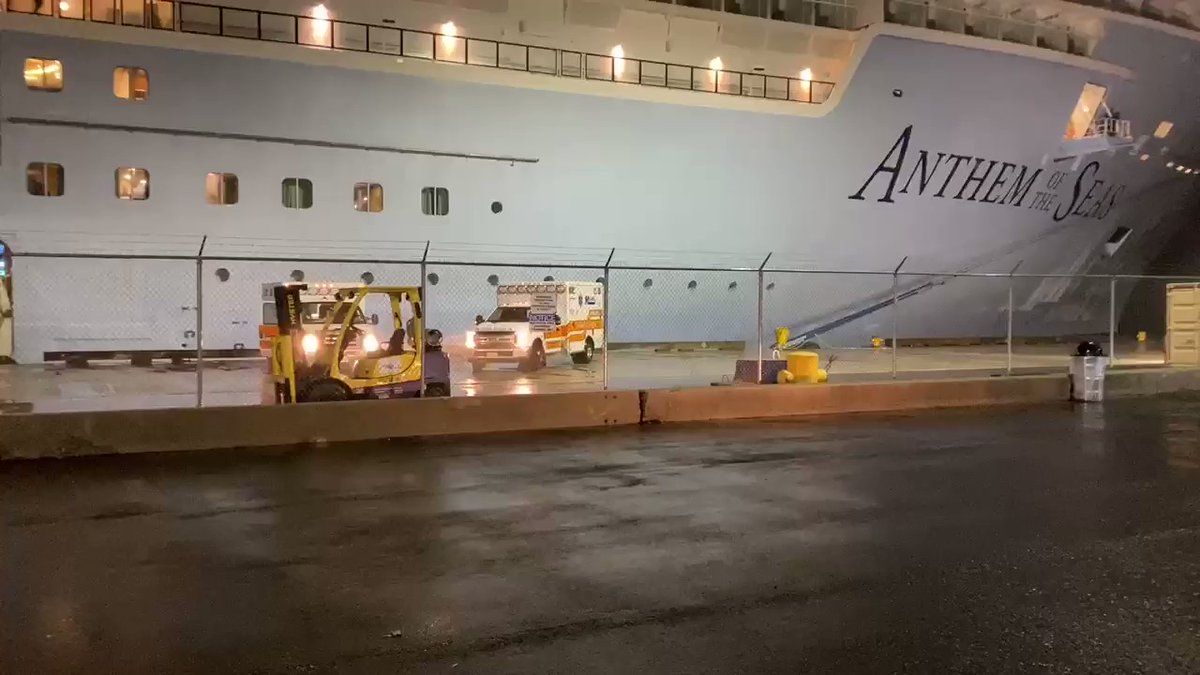 If not, no harm.
If so, then the virus will have arrived in the most densely populated state in America (New Jersey) and right outside the country's biggest city, New York.
(Hal Turner Remark: Bayonne is just a few miles from where I live.)
Stay tuned.
UPDATE 
THey had FIVE PORT CALLS not including NY/NJ

(1/27) New York, New Jersey
(1/30)San Juan, Puerto Rico
1/31) Phillipsburg, Saint Maarten Island, Dutch Antilles
(2/1) St.Johns, Antigua
(2/2) Castries, Saint Lucia Island
(2/3) Basseterre, Port Zanta, St. Kitts Island
(2/7) New York, New Jersey
Now that you have read this story, please COVER THE COST for what your visit cost this site by clicking one or more of the ads below which generates Advertiser revenue of two to three cents per click - no purchase necessary by you -- and helps offset operating costs for this web site.
When YOU read a story here, the web hosting company charges us for "data transfer / Bandwidth" to convey the material to you.  Without your help by clicking an ad below, this web site would be in danger of shut down from the data transfer charges.  Please click any ad below to offset the cost of bringing this news to you.