Weather forecasters are hinting at a possible weekend snow storm for New York City and New Jersey. Depending on the track it takes, we could see a . . . Blizzard.
The National Weather Service in New York City has issued the following official notice: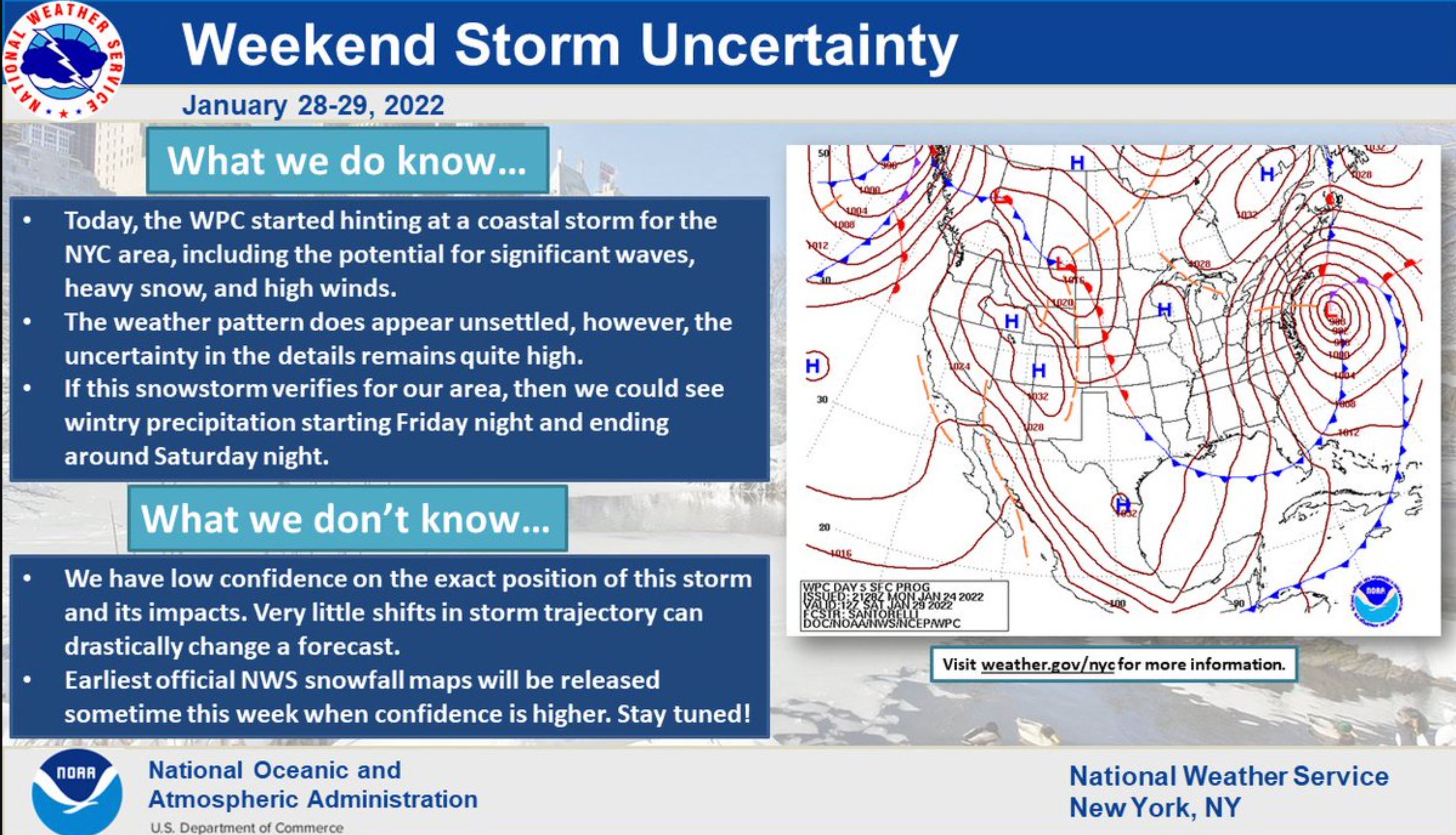 However, forecasters outside of government are saying three of the four computer models used worldwide are PROJECTING a very significant storm coming up the east coast.   At least one of the computer models shows the storm tracking close to shore and IF that happens, New York City and all of New Jersey would see Blizzard Conditions starting Friday and into all day Saturday.
Got bread and milk?