George Floyd was killed by Minneapolis, MN Police on May 25.
So how does the Obama Foundation have a George Floyd Poster in a tweet they posted on May 17?
That's  EIGHT DAYS BEFORE George Floyd was killed.
Here is a screen shot of the Obama Foundation tweet from May 17: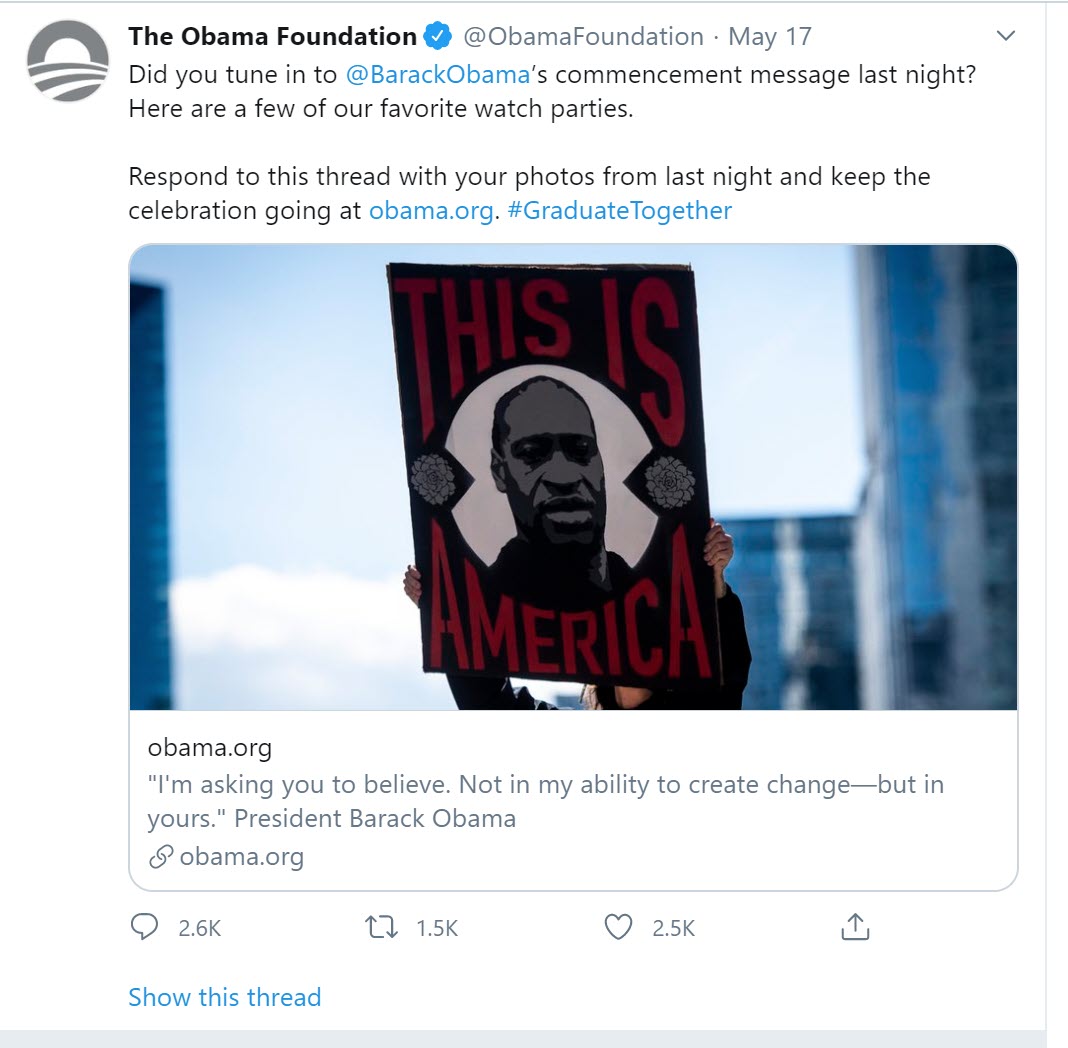 Ad
Here is an actual embed of that exact tweet:
Did you tune in to @BarackObama's commencement message last night? Here are a few of our favorite watch parties.

Respond to this thread with your photos from last night and keep the celebration going at https://t.co/aGSLPSV4Fe. #GraduateTogether

— The Obama Foundation (@ObamaFoundation) May 17, 2020
Something stinks here . . .
Now that you have read this story, please COVER THE COST for what your visit cost this site by clicking one or more of the ads above, or below the comments which generates Advertiser revenue of two to three cents per click - no purchase necessary by you -- and helps offset operating costs for this web site.
When YOU read a story here, the web hosting company charges us for "data transfer / Bandwidth" to convey the material to you.  Without your help by clicking an ad below, this web site would be in danger of shut down from the data transfer charges.  Please click any ad below to offset the cost of bringing this news to you.{jcomments off}