A rather strong Magnitude 5.2 earthquake has struck in Texas, at a very shallow depth of only 9.8km. It took place at 4:32 PM East cast time, but 3:32 west Texas local time.  The shaking was very widely felt throughout west Texas, and into several other states.
That's right in the middle of the Permian Basin, if you have never been there the amount of oil wells boggles the mind.
According to the US Geological Survey (USGS), there are no faults or other geological features in this area of Texas that might account for such a large earthquake.
The Shake Map is a feature of the USGS web site, shows the reports of shaking felt by people in the area, with contours of the earthquake waves overlaid on the map.  The shaking could be felt throughout all of west Texas, much of New Mexico, and even to the south into actual Mexico!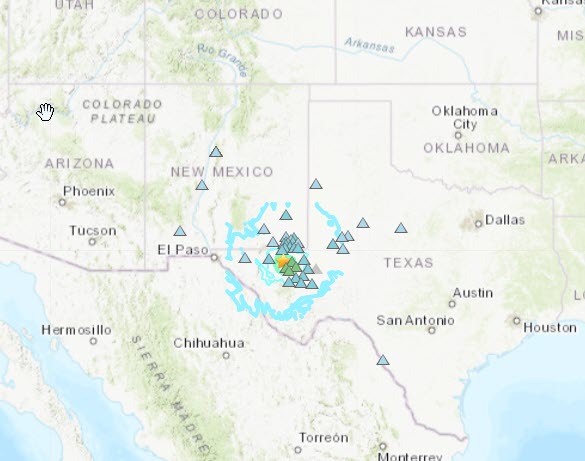 Developing news, check back . . .