Law enforcement sources confirm at least nine victims have either been shot, or possibly injured in an explosion, some of whom are in critical condition. The incident took place at the Allina Health clinic in Buffalo, Minnesota Tuesday. A suspect is in custody. 
Reports from the incident claim there were three bombs, two of which were detonated 30 minutes after the attack began - apparently designed to injure First Responders.
The Minneapolis Police Department's bomb squad is responding to the scene as well as the FBI, Bureau of Alcohol, Tobacco and Firearms (ATF) and the Minnesota Bureau of Criminal Apprehension. 
North Memorial Medical Center said they have taken in multiple victims.
Video from the scene shows several windows at the clinics had been shattered. 
The law enforcement source described the scene as a "disaster."  
No motive for the attack is yet known.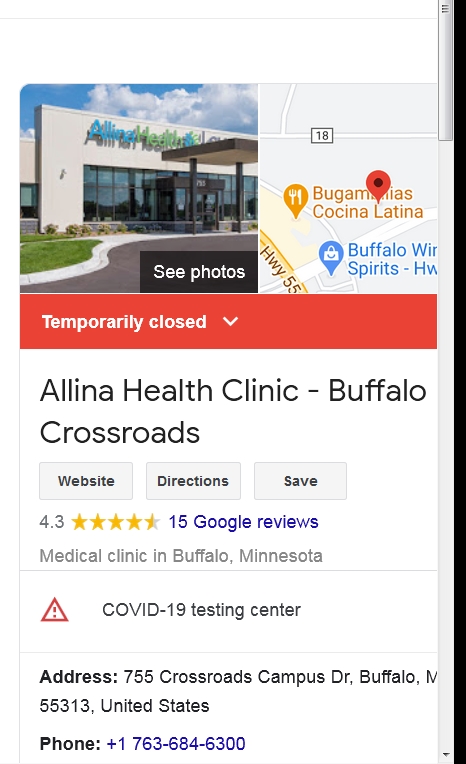 Now that you have read this story, please COVER THE COST for what your visit cost this site by clicking one or more of the ads below which generates Advertiser revenue of two to three cents per click - no purchase necessary by you -- and helps offset operating costs for this web site.
When YOU read a story here, the web hosting company charges us for "data transfer / Bandwidth" to convey the material to you.  Without your help by clicking an ad below, this web site would be in danger of shut down from the data transfer charges.  Please click any ad below to offset the cost of bringing this news to you