A rail car has exploded and is burning in North Platte, Nebraska and very unusual things are now taking place.  1) An evacuation area of four MILES is in effect around the rail car.  2) The US Air Force Deployed a WC-135 "Nuke Sniffer" plane to fly over the scene.
While an evacuation zone around a burning railcar is not unusual, there are very many questions about why the US Air Force sent a WC-135 "nuke sniffer" aircraft above the scene.
the WC-135 with flight ID  AE048D flew repeated circles over the rail yard at North Platte, NE today, as well as over the rail lines due west of the railyard: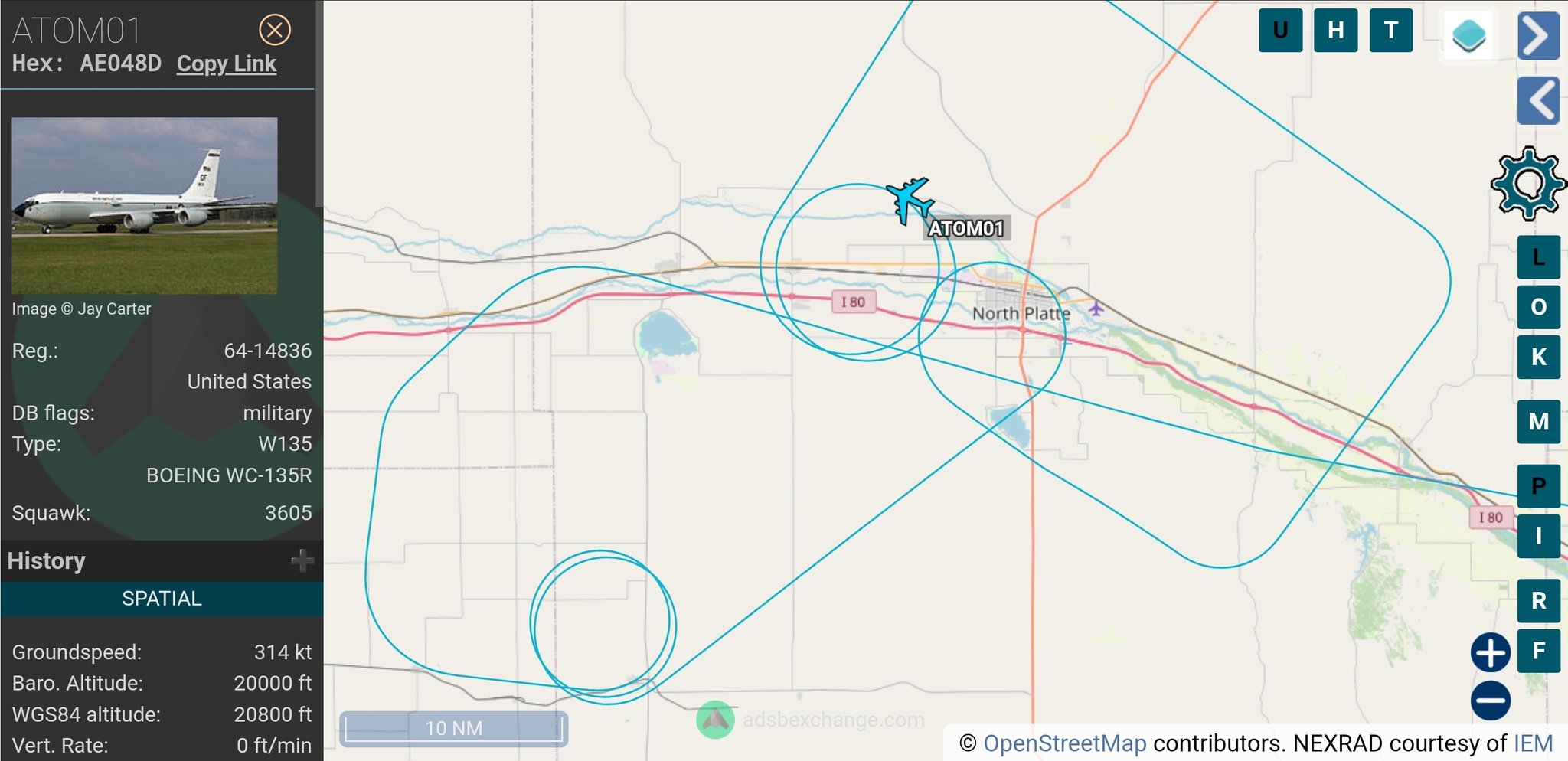 And west of the rail yard as well: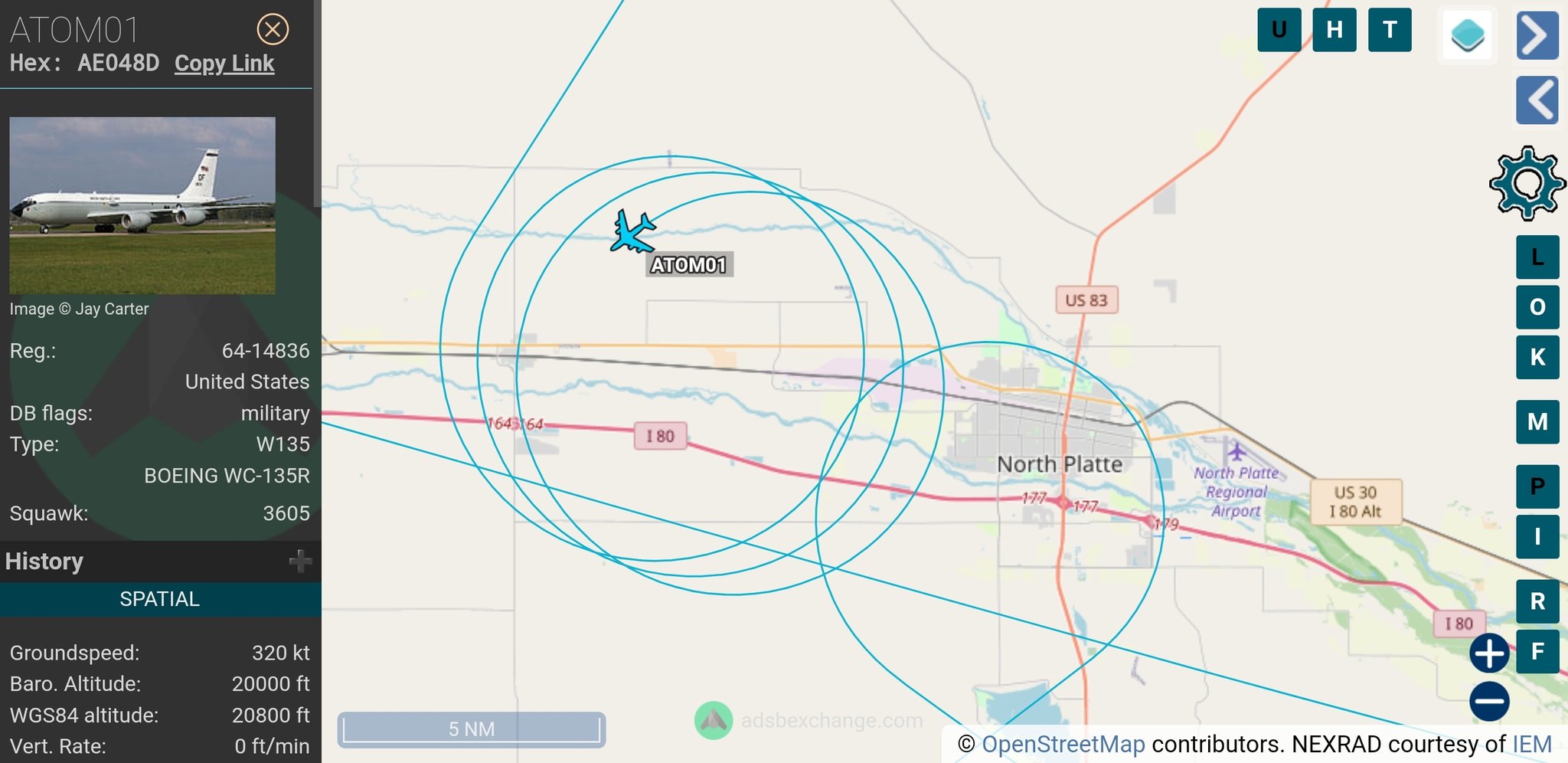 Word is already leaking out that the Union Pacific Rail Yard in North Platte is the world's largest rail yard.  Word is also leaking out that "more than 70% of the rail engines had safety defects, as did 20% of the rail cars!"
Three days ago, the Federal Rail Administration stated publicly "the nations largest rail carrier failed to fix and continued to use faulty equipment."