A four story apartment building in Bound Brook, New Jersey is burning out of control at this hour (9:42 PM EST) with fire crews calling in a FIFTH ALARM.
The fire, in Somerset County New Jersey, started less than an hour ago and has not stopped growing. The fire broke out on East Main Street near Mountain Avenue shortly before 8 p.m. Photos and video showed roaring flames consuming a building in the borough's downtown commercial district.  A scalable map below shows the area:
Video Below:
The fire is so intense, it is actually being picked up by National Weather Service RADAR!!!!
9:15 pm: Radar animation of a large commercial fire in the Bound Brook area (loop begins at 7:52 pm). The correlation coefficient (bottom right panel) is very low, indicating the radar echoes are not precipitation. pic.twitter.com/cEC6hSS6cj

— NWS Mount Holly (@NWS_MountHolly) January 13, 2020
"This is a disastrous fire that is very difficult to contain and has the potential to spread to all nearby structures," police said.
UPDATE 10:12 PM EST --
Multiple buildings now involved after multiple EXPLOSIONS.  Electricity is out for the ENTIRE town: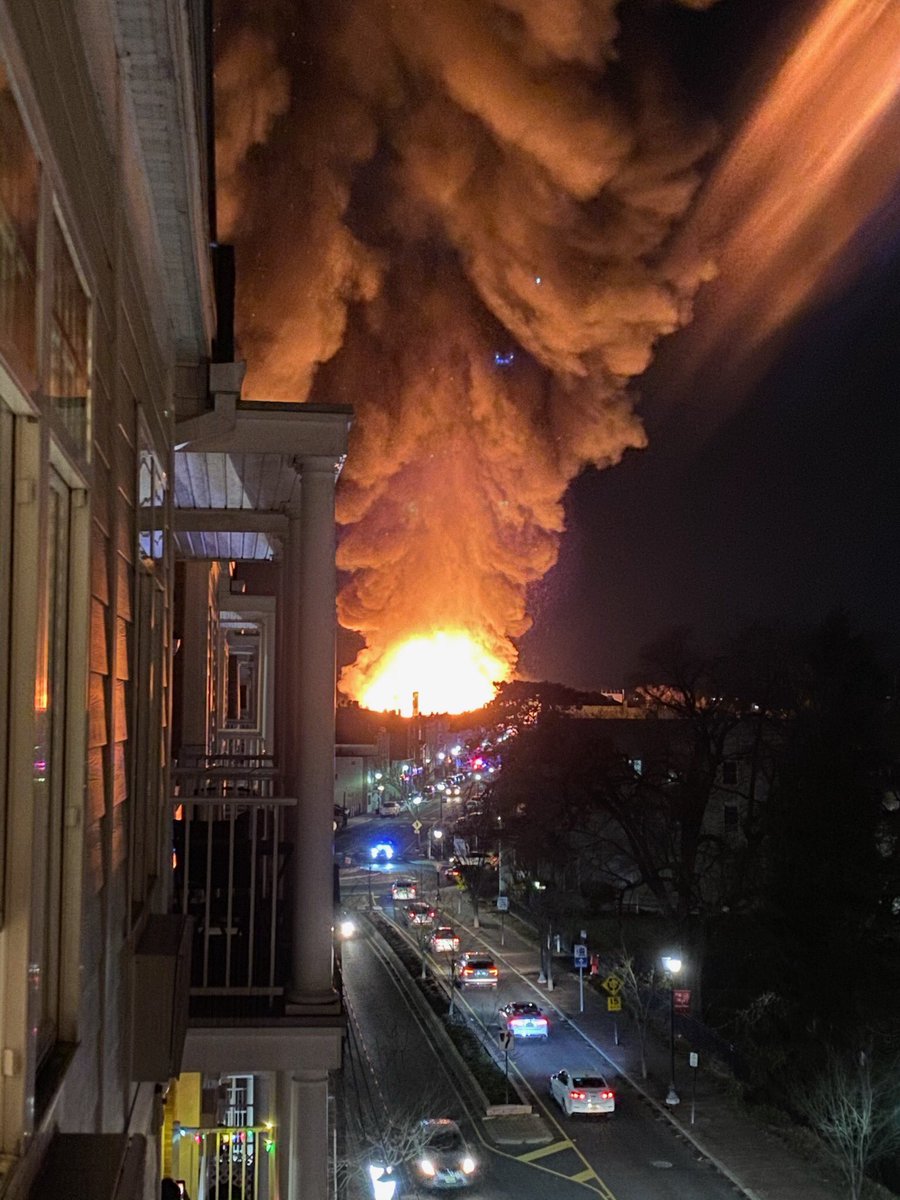 Now that you have read this story, please COVER THE COST for what your visit cost this site by clicking one or more of the ads below which generates Advertiser revenue of two to three cents per click - no purchase necessary by you -- and helps offset operating costs for this web site.
When YOU read a story here, the web hosting company charges us for "data transfer / Bandwidth" to convey the material to you.  Without your help by clicking an ad below, this web site would be in danger of shut down from the data transfer charges.  Please click any ad below to offset the cost of bringing this news to you.