Atilis Gym in Bellmawr, NJ made national headlines by refusing to comply with the flatly unlawful Order issued by New Jersey Governor Phil Murphy, which forced all "non-essential" businesses to close due to the Coronavirus outbreak. 
So bent on power, the tyrannical Democrat Governor has even sent underlings from Camden County to . . . get this . . .. EMBARGO the Gym using the tainted-product-laws of New Jersey and applying them to the gym!  
 The New Jersey Department of Heath has issued a shut-down order -- despite ZERO evidence of any coronavirus in the Gym.
Here is that Public Health Closure ORDER:
Someone TAPED the ORDER on the doors and windows of the Gym, as seen in the photos below:
Another notice posted on the Gym is from CAMDEN COUNTY.  That notice treats the gym as a tainted product!   
The notice - shown above - includes a hand-written citation of a New Jersey Administrative Code (N.J.A.C. 8:57-1.3) Chapter . . . . but that chapter appears to have EXPIRED in 2014: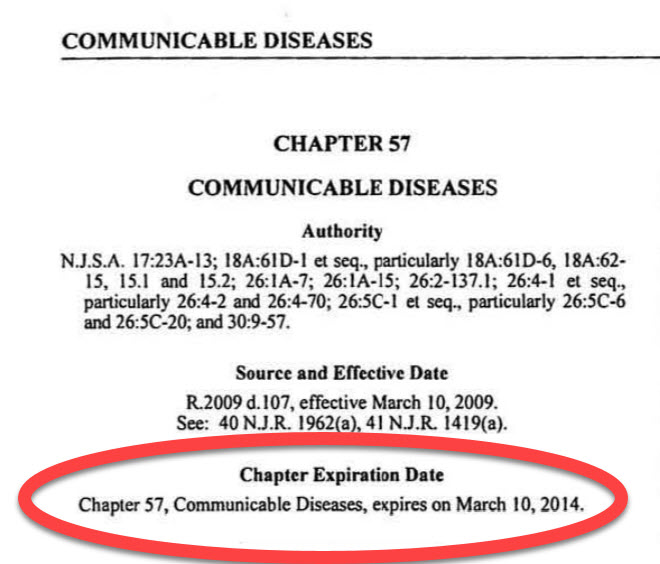 Worse, the Camden County EMBARGO Notice includes a Statute Citation (N.J.S.A. 24:4-12) a law whose very language indicates it only applies to FOOD, Drugs, Cosmetics . . . . .  a Gym doesn't qualify.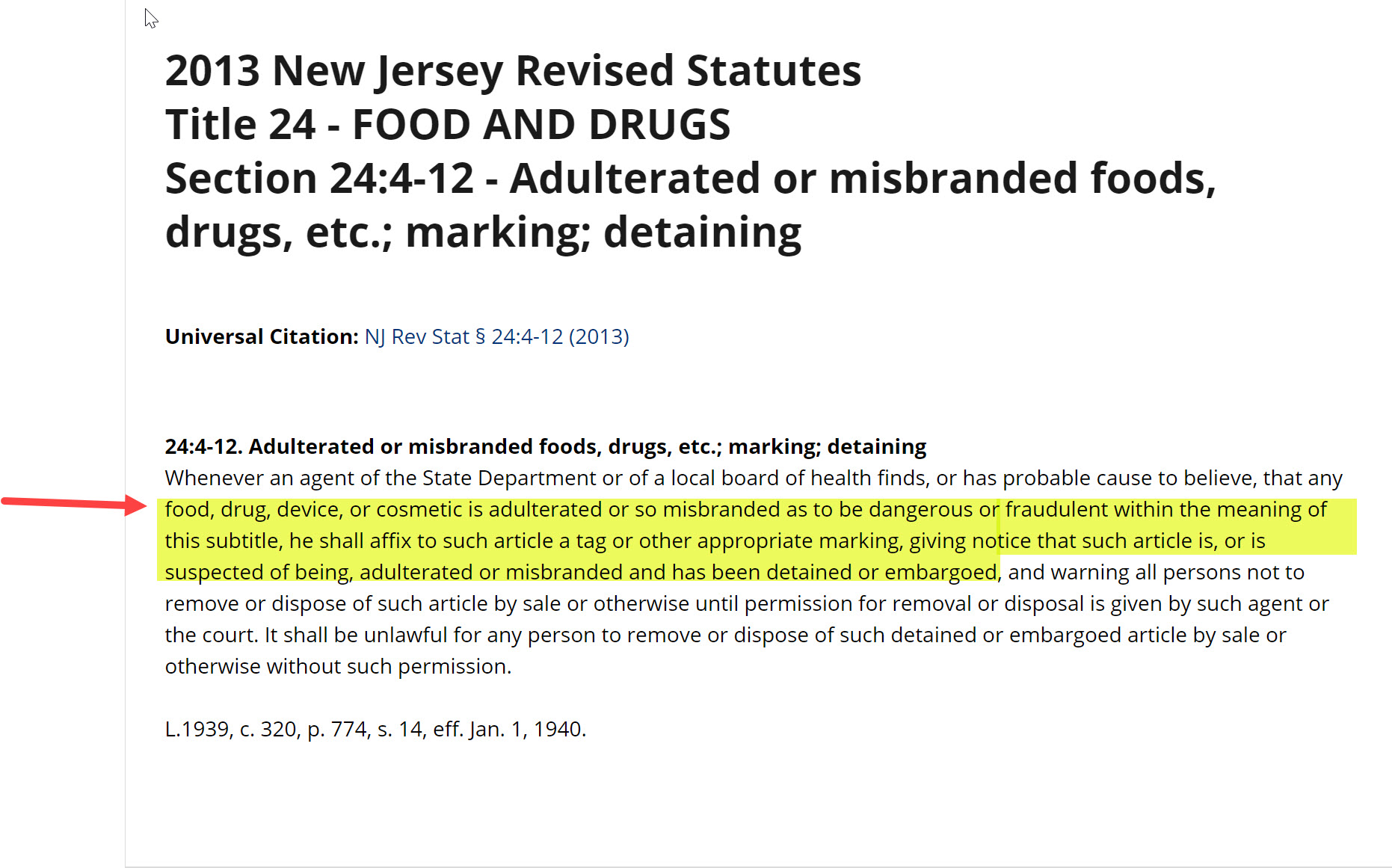 The New Jersey government is so bent on getting its way, they're trying to claim the Gym is a food, drug or cosmetic that they can EMBARGO.
There is a truly sinister aspect to this EMBARGO NOTICE.  While the EMBARGO is in-place, nothing can be taken or moved from the Gym.  This prevents the Gym owners from closing the business and MOVING elsewhere to a non-tyrannical place; they cannot move the gym equipment.
Someone also used bulk paper towels to clog the sewer lines OUTSIDE the gym - causing a back-up INSIDE the gym. The gym does not use paper towels. 
This is how DEMOCRATS operate.  A lot of people seeing these things are coming to the conclusion "It's time to shut them off."
UPDATE 4:17 PM EDT --
New Jersey Governor Phil Murphy just bluntly told the 9 million people of the state "no normal until a Vaccine."   He made the statement via his Facebook page: