An analysis of a small segment of Pennsylvania's Mail-In Ballot voting system shows Ballots were recorded as having been "Received" ***BEFORE*** the County Election Board mailed them to the voter!
Put simply, these mail-in Ballots were filled-out and recorded as received before they were even placed in the US Mail to be sent to the voters.
Ballots appearing in red are the ones received before they were even mailed.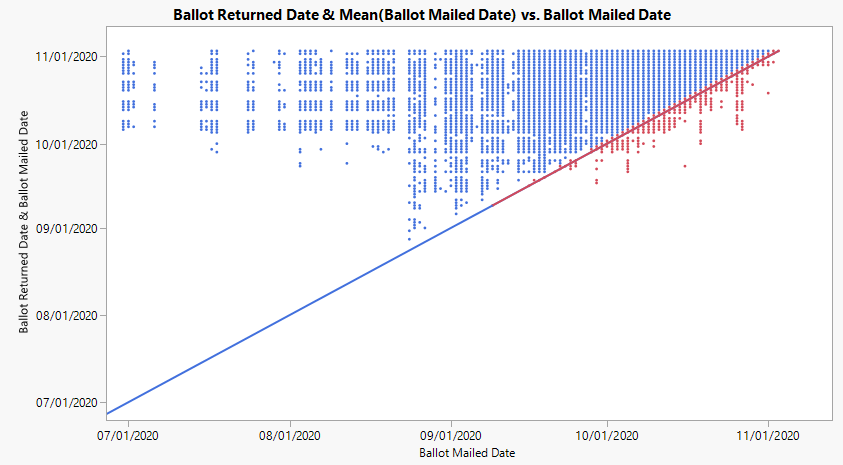 Outright fraud.