About 3:30 this afternoon local time, people in and around Washington, DC heard what they described as a "very loud explosion."  One city resident told media "I thought the Russians were finally wiping the city out over Ukraine."  Sadly not.   Turned out to be a Sonic Boom from a DC Air National Guard plane.
The DC Air National Guard conducted air defense RESPONSE over the Chesapeake Bay and was cleared to go supersonic during an alert scramble.
Upon the plane breaking the sound barrier, the Sonic Boom was generated and heard for miles.
Sonic boom heard in Washington DC due to fighter jets being scrambled after a small plane became unresponsive, before it later crashed in Virginia.
From the FAA: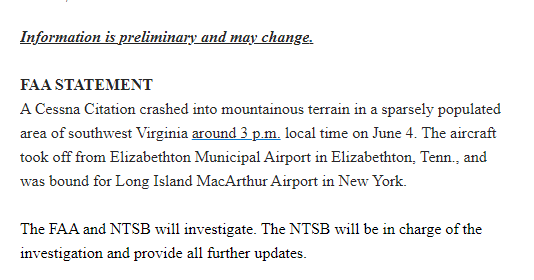 Doorbell Cam Caught Sound!
At 16 seconds into the video below:
Caught it on camera. ! pic.twitter.com/xRC4uHEIHL

— Lisa (@Irisheyez28) June 4, 2023