Nation
WRITTEN CONFIRMATION: DEATHS/INJURIES FROM IRAN MISSILE ATTACK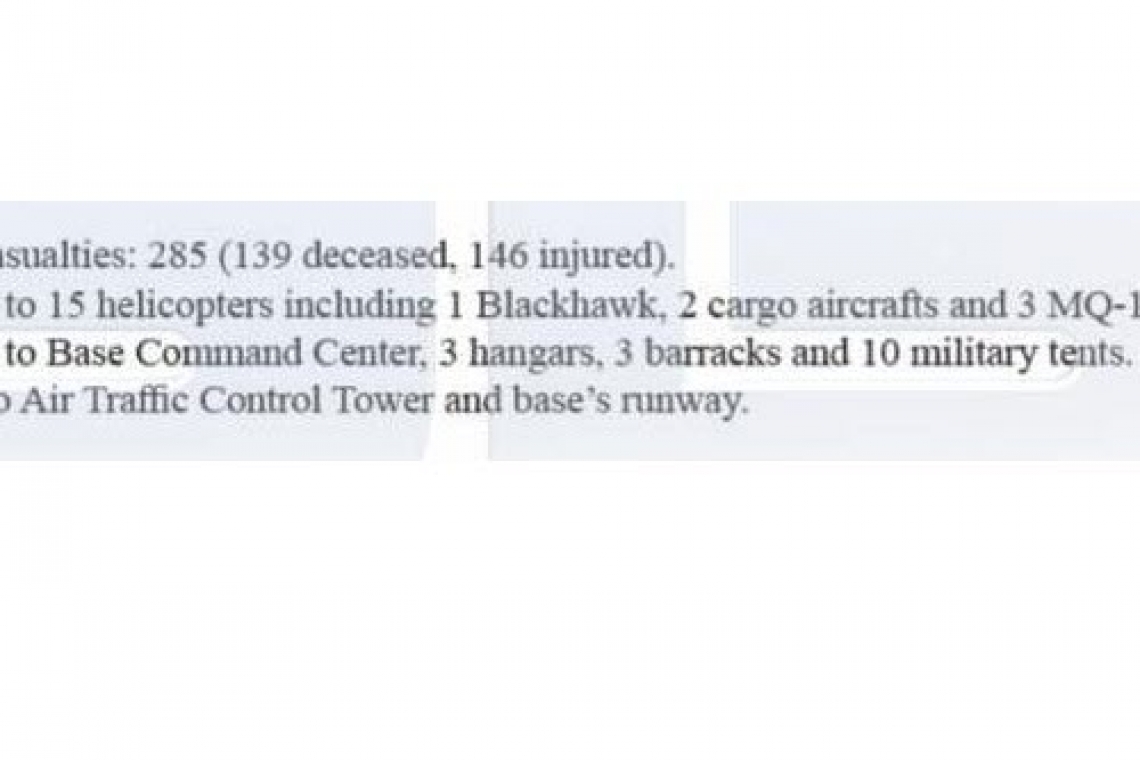 On January 7, 2020, this web site reported that Iran had commenced a retaliatory missile attack against US Forces in the Middle East, over the killing of their General, Qassem Solaimani.  That story, updated as-it-happened, reported at 6:40 PM EST "BULLETIN: Reports coming in now say between 70 and 123 US Troops have been KILLED so far."   
Afterwards, the US publicly DENIED any casualties and said one helicopter was damaged.   
Today, we can confirm our ORIGINAL Bulletin -- and worse . . .