The army of Azerbaijan is (once again) moving toward the border of Armenia tonight.   Iran has placed its missile bases on Alert to defend (Christian) Armenia.
This collage of images became available to me today, showing Azerbaijan moving its missile launchers and other gear toward Armenia: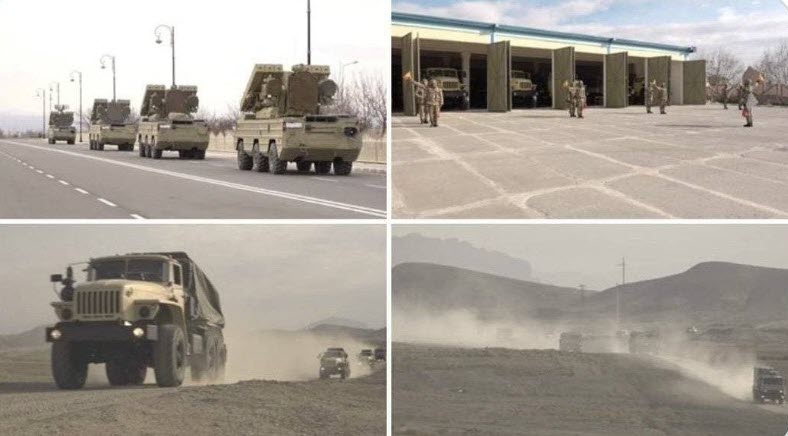 Ballistic missile bases of the Iranian Revolutionary Guard Corps (IRGC) Aerospace Force near Tabriz (Northwest Iran) are reported to be on high alert for possible missile strike against the Capital of Azerbaijan, the city of Baku, in case if Azerbaijani Army attacks Iranian Military Peacekeepers already in Armenia (Zangezur corridor).
UPDATE 7:29 PM EDT --
Hospitals in Armenia have been asked to build up blood supplies.
UPDATE 7:32 PM EDT --
Numerous reports are now coming in CLAIMING: On order of Aliyev, the dictator of Baku (Azerbaijan Republic), Azeri Armed Forces are about to launch a military operation to cut access of Armenia to the outside world by means of capturing Zangezur corridor, the last area which connects Armenia to Iran. According to Azerbaijan Republic media, in response to that Iranian military are deployed to the region to ensure Azeri forces can not capture the corridor.   
The map below shows the corridor, which would connect main Azerbaijan, to a western-most segment of the country, to the west of Armenia.   But instead of merely accepting a negotiated and approved rail line to cut across Armenia, it now appears that Azerbaijan intends to TAKE far-southern Armenia by force.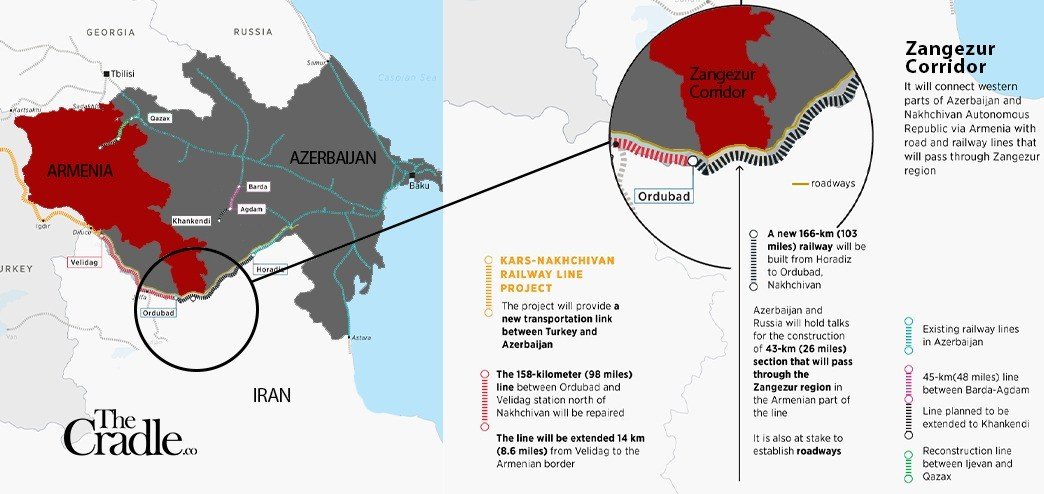 Hostilities may break out TONIGHT!
Here's another map showing the area better: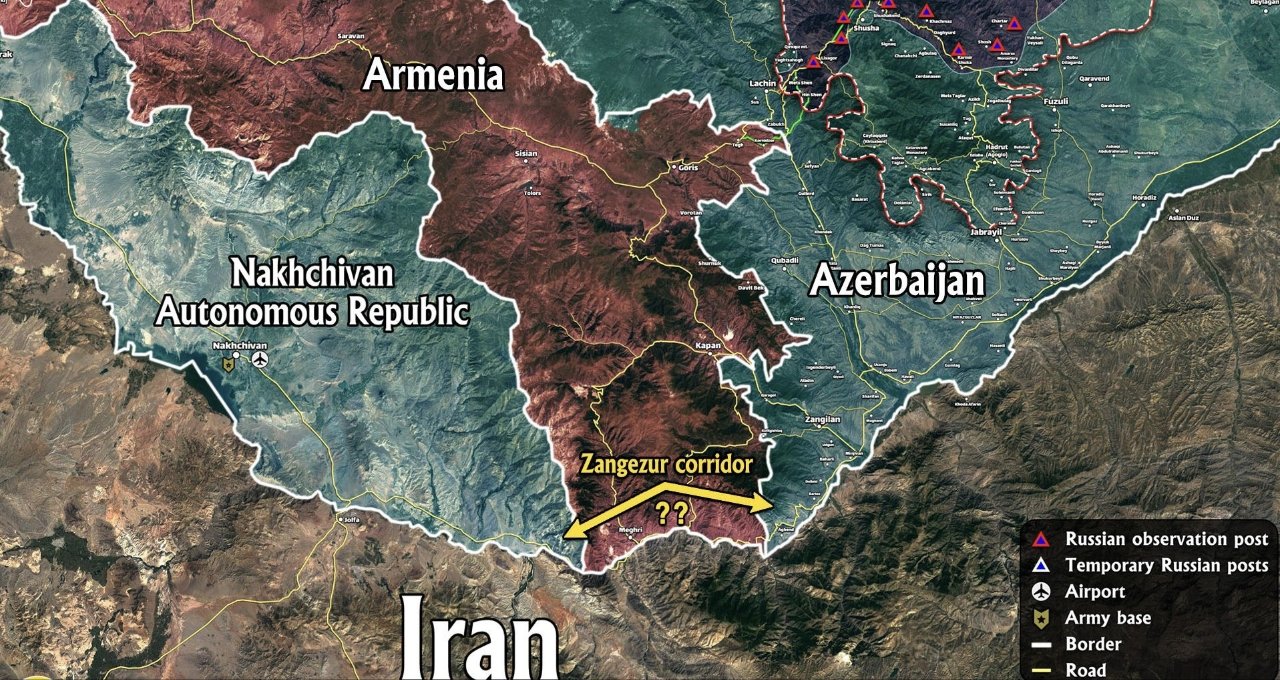 UPDATE 7:37 PM EDT --
Iranian air defense units near the border with Armenia and Azerbaijan have been placed on high alert
UPDATE 8:44 PM EDT --
Minutes ago, the second, third, fourth, and fifth bases of the Air Force of Iran were put on full combat alert.
UPDATE 10:19 PM EDT --
ISRAEL HAS APPARENTLY JUST COMPLETED AN AIR ATTACK AGAINST SYRIA'S ALEPPO AIRPORT WHERE IT ALLEGEDLY FIRED AT LEAST FOUR (4) MISSILES AND MAY HAVE HIT AN IRANIAN MISSILE STORAGE FACILITY.
MORE:
Syrian State Media is now claiming that Israeli Airstrikes have targeted multiple locations within the Country including the Capital City of Damascus, Aleppo International Airport, and the Latakia Region.   
Photo below shows fires in the distance where Aleppo airport is located: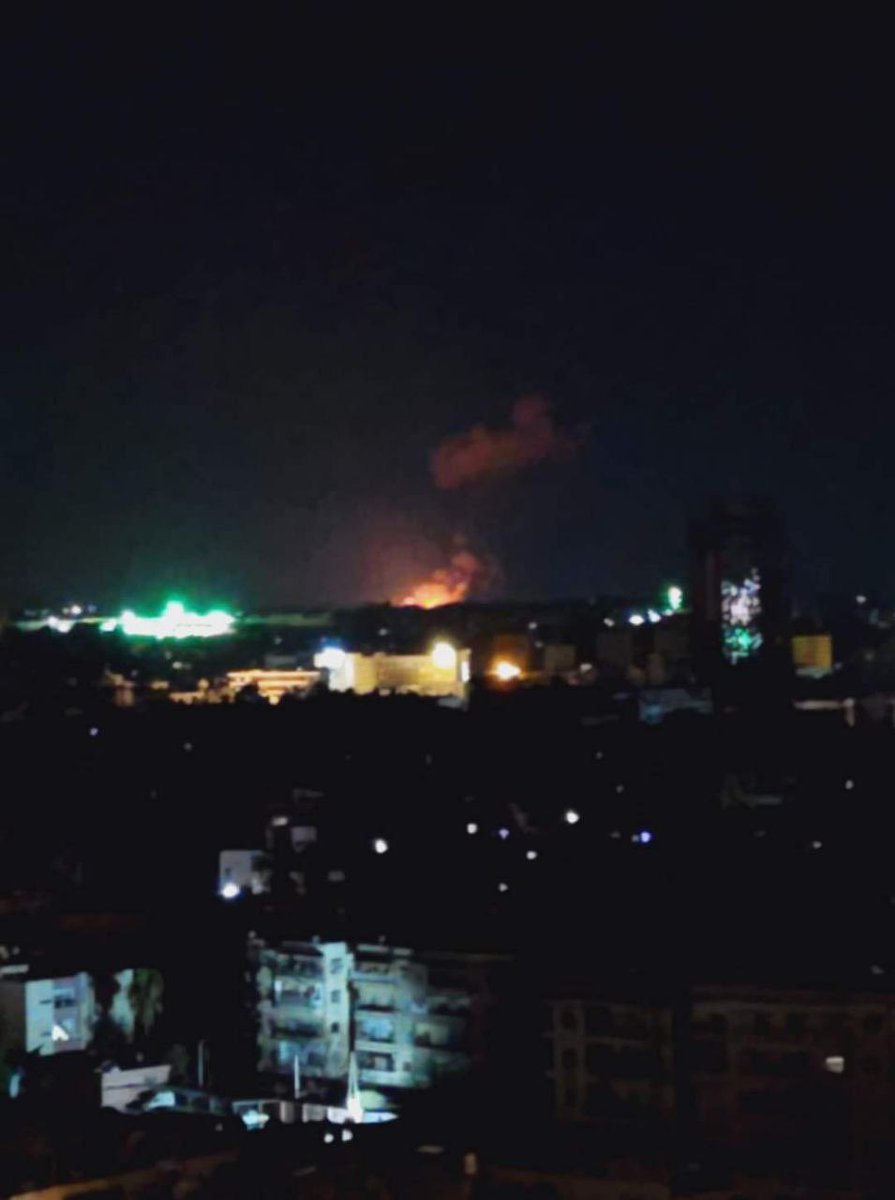 ***** FLASH *****
10:34 PM EDT --Israeli attack may (NOT CONFIRMED) have struck Russian Air Base in Latakia Region ! ! ! !    UNVERIFIED AT THIS TIME