There are reports that Azerbaijani offensive is failing because Russia provided intelligence to Armenia 4 months in advance. The information leak came from a Azerbaijani general who's now captured.
To put this conflict into perspective, it is NOT simply between two "nobody" countries in a "nowhere" part of the world. It should be noted that:
According to the Census of 2011, the composition of people identifying with religions in Armenia is the following: Christianity 2,862,366 (94.8%), of whom 2,797,187 are Armenian Apostolic (92.5%); 29,280 Evangelical; 13,996 Armenian Rite and Latin Rite Catholic; 8,695 Jehovah's Witness; 7,587 Eastern Orthodox (Russian, Ukrainian, Georgian, Greek); 2,874 Molokan (non-Orthodox Russians); 1,733 Assyrian Church of the East (Nestorian); 733 Protestant; 241 Mormon; 23,374 Yazidi (0.8%); 5,146 Pagan (0.2%); 812 Muslim; 5,299 people of other religions (0.2%); 121,587 no response (4.0%).

Azrbaizan has 97% muslim population which is at war with Armenia that has 95% christians. Turkey and Pakistan (both Radical Islamist nations) have openly expressed their support for Azerbaizan. No nations have expressed their support for Armenia.

The Christian world is sleeping.
Turkey and Pakistan are sending Terrorists to Azerbaijan to fight against Armenia. Turkey has sent armed Islamist Radical Terrorists from northern Syria and Libya to Azerbaijan to participate in war against Armenia.
Fighters belonging to Al-Hamza squadron arrived in the capital, Baku, via turkey on 22-September 2020 and thereafter.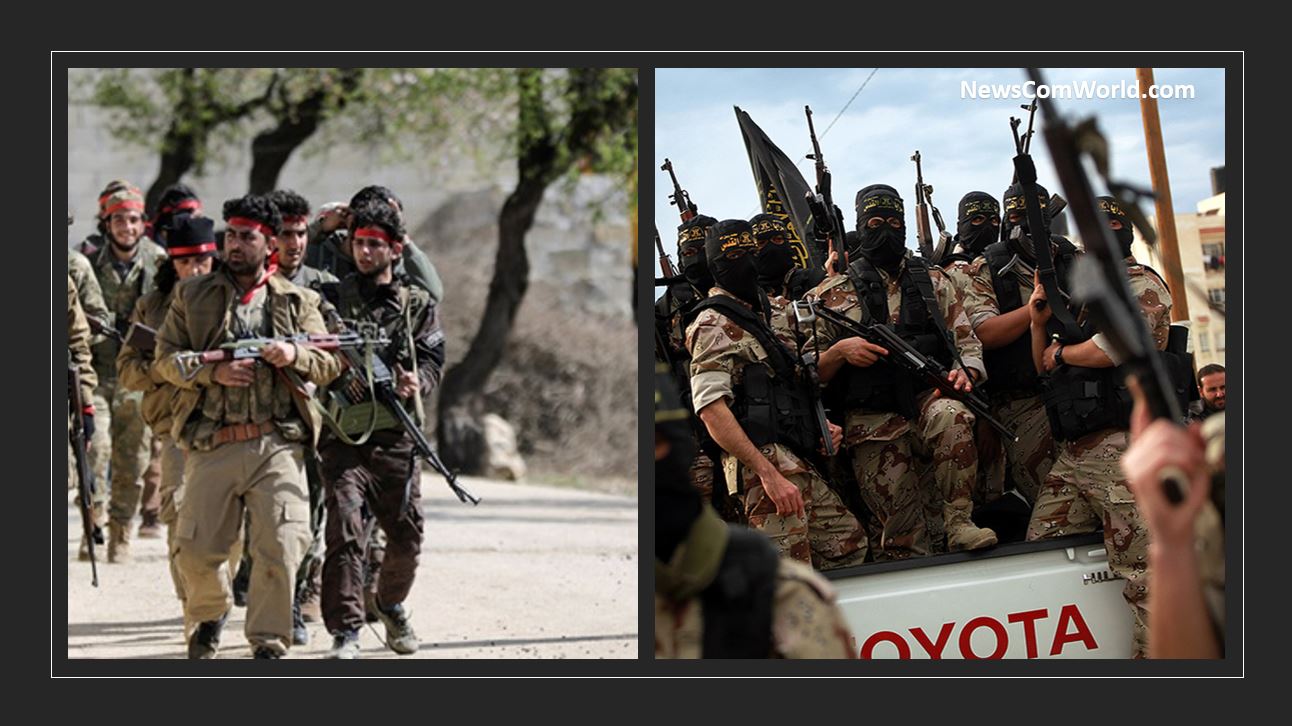 Up to 1000 Islamist Radical Terrorists are being transferred to Azerbaijan. Most of the Islamist Radical Terrorists are being transferred by Turkey from Syria, however some are also being transferred from Libya.
As per sources FATF Grey Listed Pakistan is also mobilizing its terrorist resources in the region to the aid of Azerbaijan on a call given by Turkey. Pakistani Terrorists have a big presence in the region. While the Pakistan Army is busy on India and Afghanistan Borders, Pakistan as a token of its loyalty to its newly found ancestors in Turkey has directed its terrorist resources in the region to Azerbaijan.
Intel sources claim Pakistan Intelligence Agency ISI is coordinating with their terrorist resources in the region.
It is time to stand with #Turkey and #Azerbaijan.#Pakistan #PakistanForAzerbaijan#Pakistan4Turkey #AzerbaijanIsNotAlone#Armenia pic.twitter.com/BP7kv8tMb2

— Nabeel Rajput (@Rajput_ctn) September 28, 2020
Ambassador of the Republic of Azerbaijan to the Islamic Republic of Pakistan tweeted about the Pakistani Flags in the streets of Tovuz, Azerbaijan.
Pakistani&Turkish flags flying along with🇦🇿i flag in the streets of #Tovuz,#Azerbaijan. To honor #Pakistan & #Turkey for the solidarity with @Azerbaijan also on the recent attack and #aggression of #Armenia, the local residents of Tovuz hanged🇵🇰&🇹🇷flags in the streets✊🤝. pic.twitter.com/D8KUooijLB

— Ali Alizada 🇦🇿 (@Ali_F_Alizada) September 25, 2020
As per the sources in Syria, the Turkish government transported over 300 Terrorists of the Turkish-backed Syrian factions, mostly of "Sultan Murad" and "Al-Amshat" factions to Azerbaijan. The fighters themselves have said that they are taken to Azerbaijan in order to guard the state's border in return for salaries of 1,500 to 2,000 USD.
On the video from #Azerbaijan, possibly, islamist terrorists from #Syria and #Libya, backed by #Turkey. Ilham Aliyev's regime is trying to use terrorists in the war against #Karabakh and #Armenia#ArtsakhStrong pic.twitter.com/VvZGWCN3CZ

— Kornelij (@Kornelij) September 27, 2020
After committing a Genocide and systematic mass murder and expulsion of 1.5 million ethnic Armenians carried out in Turkey and adjoining regions by the Ottoman government between 1914 and 1923, Turkey never recognized Armenia. Turkey is on the path of Religious Crusade to exterminate Christianity. In its pursuit, Turkey is making more allies Turkey is hell bent on invading Cyprus and take over its oil resources.
Metsamor Nuclear Power Plant in Armenia is just 10 miles (16 kilometers) from the Turkish border—in an area that includes the fertile agricultural region of the Aras River valley. It's only 20 miles (36 kilometers) from the capital of Yerevan, home to one-third of the nation's population.
Well-known analyst on the South Caucasus Thomas de Waal is convinced that Azerbaijan was the first to launch hostilities on the Artsakh-Azerbaijani line of contact, as Armenia has no motive to start a war.
It's not Azerbaijan, it's
Turkey

fighting against Artsakh – President

"We fight not only against Azerbaijan, but also against Turkey", Artsakh Republic President Arayik Harutyunyan told a press conference today 28-September 2020.

He said the Azerbaijani side is using the most state-of-the art equipment, jets and UAVs at the disposal of the Turkish army.

"The same F-16 jets that have been on the territory of Azerbaijan for over a month under a pretext of joint military actions, have been used since morning," the President said.

"I want this to be a clear message to the whole world. It's not Azerbaijan, it's Turkey fighting against Artsakh. Not only UAVs and jets are being used, there is also a military contingent present, not event to mention mercenaries and volunteers from other countries,"  the President stated.
Points to Ponder
Why is the world silent when two Radical Islamist Nations send Terrorists to fight along Azerbaijan against Armenia?
If Turkey is successful in war against Armenia, will it not unleash the holocaust of Armenian Genocide again?
Why is the Middle east not opposing the Azerbaijan's aggression against Armenia? Isn't the entire Middle East threatened by the Turkish intervention in conflicts in the region in pursuance of their vision to establish the Neo-Ottoman empire?
Now that you have read this story, please COVER THE COST for what your visit cost this site by clicking one or more of the ads below the comments which generates Advertiser revenue of two to three cents per click - no purchase necessary by you -- and helps offset operating costs for this web site.
When YOU read a story here, the web hosting company charges us for "data transfer / Bandwidth" to convey the material to you.  Without your help by clicking an ad below, this web site would be in danger of shut down from the data transfer charges.  Please click any ad below to offset the cost of bringing this news to you