Hurricane Dorian with its 185 MPH and 220 MPH gusts, caused such complete destruction of Grand Bahama Island, that not only are most structures gone, much of the island itself no longer exists above sea level!
The photos below (Click twice to enlarge) show the catastrophic results of the Hurricane "stalling" over the island and smashing it with hurricane force winds for over 24 hours:
The "AFTER" photo shows green lines which outline where the land above sea level used to be.  It is *possible* that once floodwaters recede, part or all of the land may return, but not likely.  The erosion by wind and wind-driven water has likely changed the land forever.
It is hard to imagine such destruction and even harder to imagine anyone surviving.  The death toll among island inhabitants and tourists is expected to be horrifying.
The photos below are coming in from Abaco Island: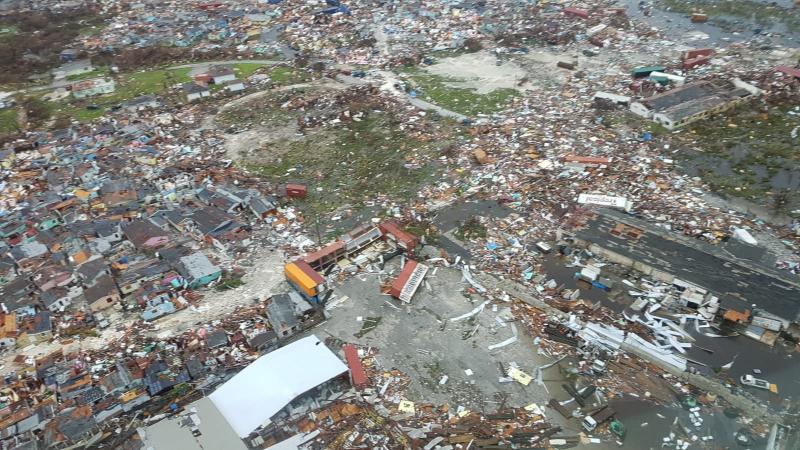 The average person does not grasp the destructive power of a hurricane.  I do.   It is DESTRUCTION like this which drives me to warn folks to evacuate whenever a hurricane is inbound anywhere. That's why I cover these storms from early-on and tell people to either prepare or to get out.
Abaco Island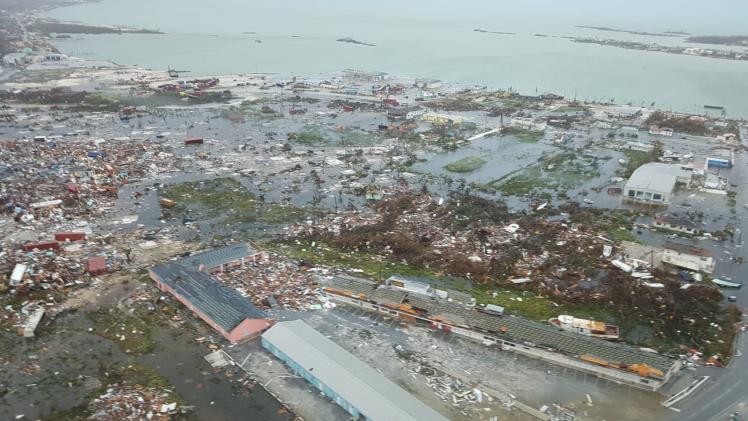 Lots of the public whine that it is "fear-mongering" and say "it's just a little wind and rain"  but it isn't;  I KNOW what these storms can do.   That's why I tell people to get out.  I will continue to do so.
Abaco Island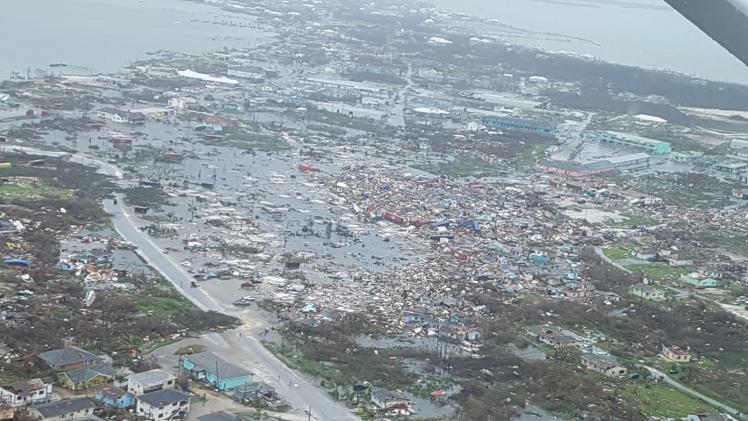 YOU can keep this web site FREE to the General Public by clicking one or more of the ads below which generates Advertiser revenue of two to three cents per click - no purchase necessary by you -- and helps offset operating costs for this web site.  It costs $3100 a month to have this endeavor, your tiny click makes all the difference in the world at the end of a month.