The Russian Navy is launching a salvo of Kalibr cruise missiles from ships in the Black Sea against Ukraine.  Dozens of missiles are heading toward Kiev. . . .
This story is happening now (5:42 PM EDT) check back for updates. . .
COVERT INTEL
Updates will continue BENEATH the Subscriber-Only content in the green shaded area below:
PREMIUM CONTENT:  
This section of the article is only available for Subscribers who support this web site with $1 a week billed either Quarterly ($13) or monthly ($5).
This is necessary because this is a CLOUD-BASED web site.  The way it works is YOU READ . . . I GET BILLED for "Data Transfer."
Despite being politely asked for voluntary donations, few people ever bothered to donate. Then, despite being asked to click an ad within a story to generate ad revenue for this site, the majority of the general public couldn't be bothered with that, either. So there's no reason to give the general public free news anymore; they don't pull their own weight.
With tens-of-thousands of people reading stories here every day, the costs nearly drove the site out of business.
In order to be able to continue providing cutting-edge news, often hours or even DAYS before Drudge and most of the "mass-media" -- if they even cover it at all -- I need to be able to sustain this effort. To do that, I rely on folks like YOU contributing a pittance of about $1 a week;  which is chump-change that you won't even miss!  Yet that small amount makes all the difference in the world to the continued existence of this web site.
In the final analysis, knowledge is power.  Getting information first, or info that other sources simply don't report, is usually well worth a few bucks in the long run.
Please click here to choose a subscription plan in order to view this part of the article.
Subscribers LOGIN to see the story.  
*** If you are having trouble logging-in, email: This email address is being protected from spambots. You need JavaScript enabled to view it.
YOU MUST SET YOUR WEB BROWSER TO "ACCEPT COOKIES" FROM THIS SITE IN ORDER TO LOGIN OR ELSE YOU WILL NOT BE ABLE TO SEE PREMIUM CONTENT.
FLASH UPDATE
5:57 PM EDT --
PATRIOT and other American air defense missile systems seem to be FAILING IN FLIGHT and PATRIOT missiles seem to simply be falling out of the sky! ! ! !
Numerous UNDETONATED Patriot Missiles and INTACT parts from other air defense missiles are being found all over the streets of Kiev as shown in the photos below: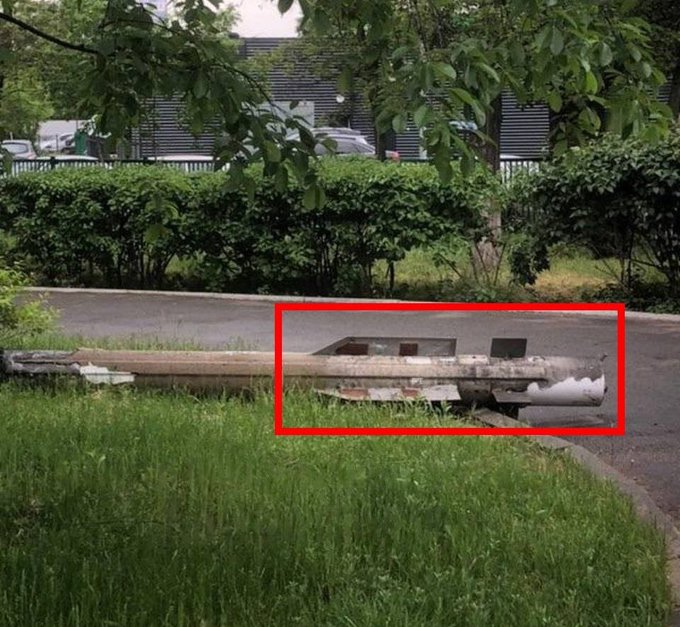 Below is an actual PATRIOT PAC-3 file photo.  Note the same fins as grounded missile above: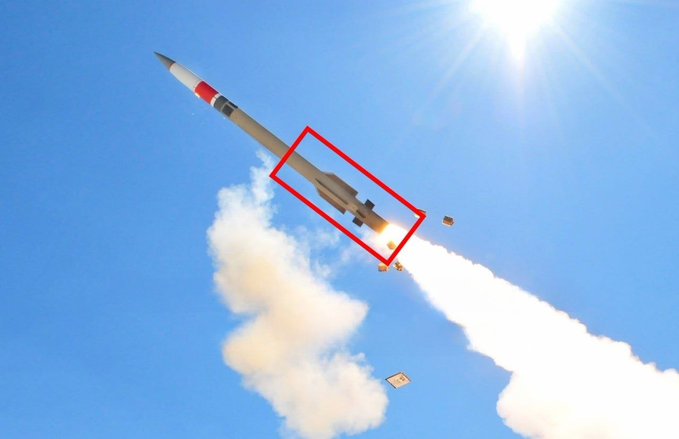 It appears that Russian ELECTRONIC WARFARE may now be able to successfully ***JAM** American air defense missile systems, causing them to simply fall out of the sky!
UPDATE 6:06 PM EDT --
The sea launched attack seems to be over but Russian fighter/bomber aircraft have lifted off from Crimea and are now operating in southeastern Ukraine.
6:15 PM EDT -- All quiet now . . .
UPDATE 6:34 PM EDT --
The quiet is over!
Local TG channels report explosions in Slaviansk (DNR, occupied by AFU)

Explosions in Kramatorsk district (occupied by AFU)

Ukrainian TG channels report rocket towards Kharkov

Reports of explosions in Kostyantynivka DNR (occupied by AFU)

Reports of explosions in Zaporozhye (occupied by AFU)

Air-raid alarms roar in Kiev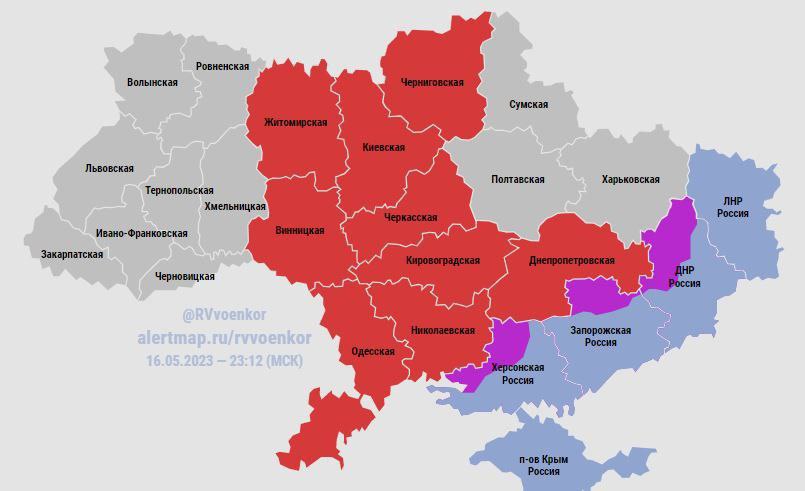 Explosions reported in Nikolaev:
Nikolaev region - Russian tactical aviation is working on enemy bases and depots. Operational monitoring confirms arrivals at enemy targets.

There is a fire at the landing site in Nikolaev, local TG channels report
Ukrainian channels report strategic air force takeoffs by Russian forces.

Judging by the way the recent attacks were directed at the facilities along the main logistics line of the AFU: Lvov - Ternopol - Khmelnytsky, new strikes may be launched again against ammunition and equipment depots that Ukraine has been stockpiling for a counter-offensive.

According to preliminary reports, one of the targets in the Nikolayev region were the premises of the Zorya-Mashproekt plant.
An air strike has been launched in 13 regions of Ukraine - Kharkоv, Odessa, Nikolaev, Cherkasy, Kirovograd, Khmelnytskyi, Vinnitsa, Zhytomyr, Kiev and Chernigov, as well as Chernovtsi, Rovno and Ternopol regions.

According to preliminary information, 7 ships in the Black Sea are launching Kalibrs at AFU facilities in the southern regions - Odessa and Nikolaev have already recorded arrivals.
UPDATE 6:40 PM EDT --
Tu-22 bombers have reportedly just launched an unknown number of Kh-22 missiles in the direction of Mykolaiv according to Ukrainian radio monitors