As of 9:11 AM eastern US time on Saturday, 14 January, reports are coming in that Russia has launched another large barrage of missiles against Ukraine.   Reports claim at least eighty (80) Russian missiles are in the air right now, with explosions being reported in Kiev, Kharkov, Lviv, Termopil, and many more cities.
Power has reportedly failed in most of those cities, and more explosion reports are now coming in.
Air Raid Sirens are blaring in all the areas shown in red on the map above.
This story is being LIVE UPDATED.  Check back for more.
UPDATE 9:17 AM EST --
In addition to the cities listed above, reports of missile impacts are also coming in from the following Ukraine cities: Vinnista, Chernovtsi, Dnepropetrovsk, Krivoy Rog, Khmelnitsky, Nikolaev, Kramatorsk, and Odessa.
In Dnepropetrovsk:
UPDATE 9:25 AM EST --
COVERT INTEL reports as follows  (Regular updates for general public will resume beneath the green shaded area below . . . .)
PREMIUM CONTENT:  
This section of the article is only available for Subscribers who support this web site with $1 a week billed either Quarterly ($13) or monthly ($5).
This is necessary because this is a CLOUD-BASED web site.  The way it works is YOU READ . . . I GET BILLED for "Data Transfer."
Despite being politely asked for voluntary donations, few people ever bothered to donate. Then, despite being asked to click an ad within a story to generate ad revenue for this site, the majority of the general public couldn't be bothered with that, either. So there's no reason to give the general public free news anymore; they don't pull their own weight.
With tens-of-thousands of people reading stories here every day, the costs nearly drove the site out of business.
In order to be able to continue providing cutting-edge news, often hours or even DAYS before Drudge and most of the "mass-media" -- if they even cover it at all -- I need to be able to sustain this effort. To do that, I rely on folks like YOU contributing a pittance of about $1 a week;  which is chump-change that you won't even miss!  Yet that small amount makes all the difference in the world to the continued existence of this web site.
In the final analysis, knowledge is power.  Getting information first, or info that other sources simply don't report, is usually well worth a few bucks in the long run.
Please click here to choose a subscription plan in order to view this part of the article.
Subscribers LOGIN to see the story.  
*** If you are having trouble logging-in, email: This email address is being protected from spambots. You need JavaScript enabled to view it.
YOU MUST SET YOUR WEB BROWSER TO "ACCEPT COOKIES" FROM THIS SITE IN ORDER TO LOGIN OR ELSE YOU WILL NOT BE ABLE TO SEE PREMIUM CONTENT.
UPDATE 9:37 AM EST --
More missiles are hitting even more sites in Ukraine.   At this time it has become clear that Russia is targeting:
Energy facilities
Storage facilities of weapons and ammunition
INTERNET COMMUNICATIONS STATIONS!!!!
Anti-Aircraft systems
Transportation infrastructure
VIDEO: Social media is now blazing with imagery from inside Ukraine:
🇷🇺🚀💥🇺🇦The X-101 air-launched cruise missile over the Ivano-Frankivsk region. pic.twitter.com/Ocq6tnp74p

— AZ 🛰🌏🌍🌎 (@AZgeopolitics) January 14, 2023
UPDATE 9:56 AM EST --
Electrical Sub-station in Dnipro:
 UPDATE 10:08 AM EST --
The Ministry of Internal Affairs of Moldova reported the fall of rocket debris in the north of the republic.
More missile damage inside Ukraine: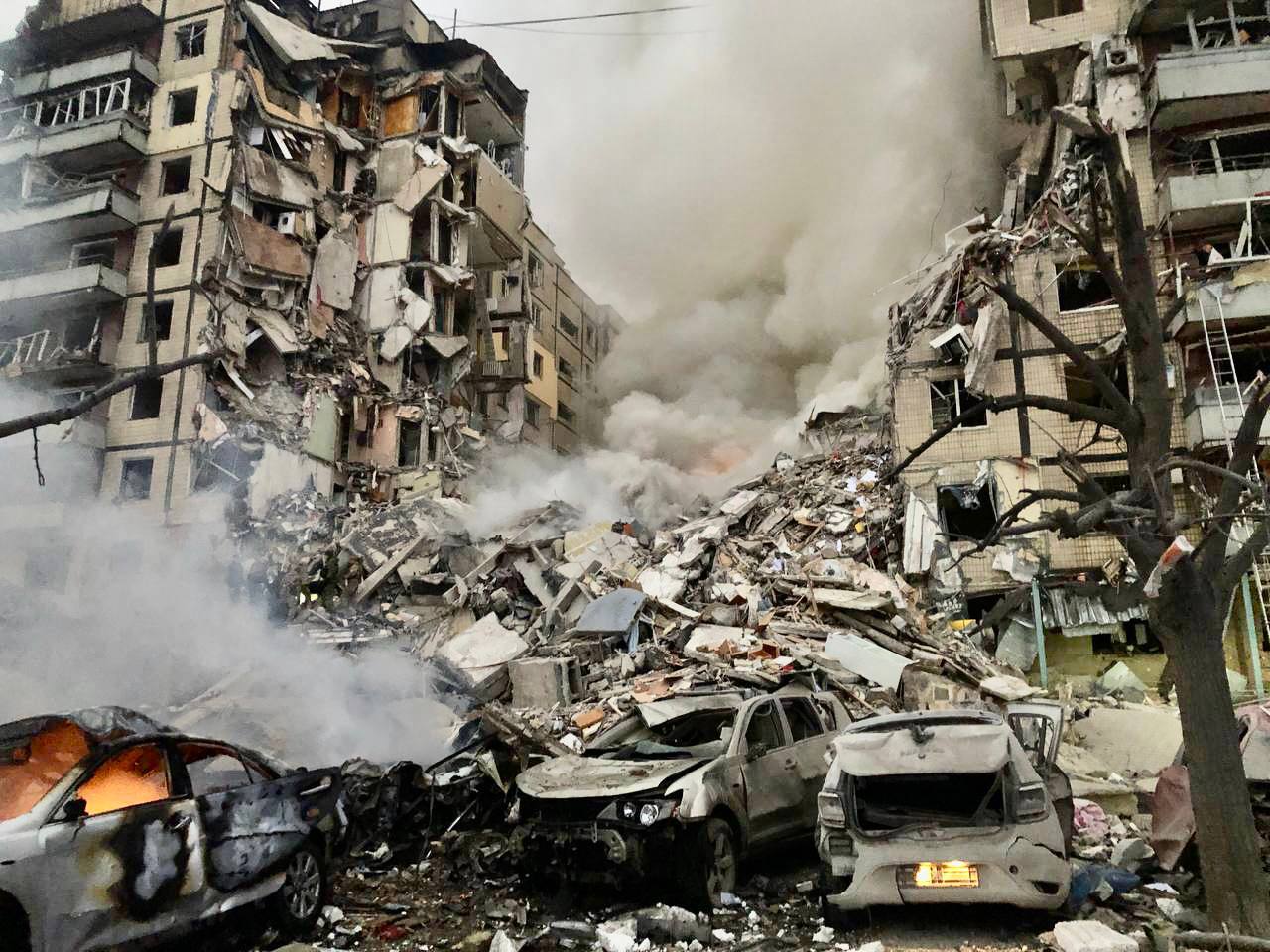 UPDATE 10:41 AM EST --
Fragments of a Ukrainian 5B55 air defense missile fell in Moldova:
UPDATE 10:57 AM EST --
All quiet now.   Appears the attacks have ended.   
FOLLOW-UP 12:35 PM EST --
This photo shows the Turbine Room within a Kiev power plant.  Apparently, a Russian missile struck this room, destroying some turbines and causing other turbines to fly-themselves apart.  No electric from this plant, now . . . forever.