BREAKING NEWS - 12:58 PM EDT --  Russia Issues Mobilization Notice; Sending VDV (Airborne) Troops to Armenia Conflict Zone
12:12 PM EDT: Azerbaijan's Parliament declares state of war, announces military mobilization, martial law and curfew in several regions amid clashes with Armenia over Nagorno-Karabakh
Armenia blames Azerbaijan for attacks on civilian settlements in the Nagorno-Karabakh region, and says its troops downed two Azerbaijani helicopters and three drones in response.   When this took place, Azerbaijan fought back and now, there is very heavy fighting between the two countries.
President of Azerbaijan set to address the nation shortly according to reports.
Artsakh, officially the Republic of Artsakh or the Nagorno-Karabakh Republic, is a breakaway state in the South Caucasus that is internationally recognized as a part of Azerbaijan.
There are now reports that Martial Law has been declared there.
Strangely,  the head of the Armenian Defense Ministry David Tonoyan has reportedly fled the country. This reports were published against the background of the full-scale renewal of the Karabakh war with Azerbaijan by the Armenian troops.
It is not yet known whether Tonoyan fled from Armenia before the outbreak of hostilities or during the first shelling of Azerbaijani villages, as a result of which Azerbaijani citizens were killed and wounded.
Russia calls on Armenia and Azerbaijan to end escalations and begin talks as #zerbaijan announces it has the full support of Turkey.
To give readers perspective on what's at stake, here is a map of the region.  The area in Red is disputed territory between the two countries.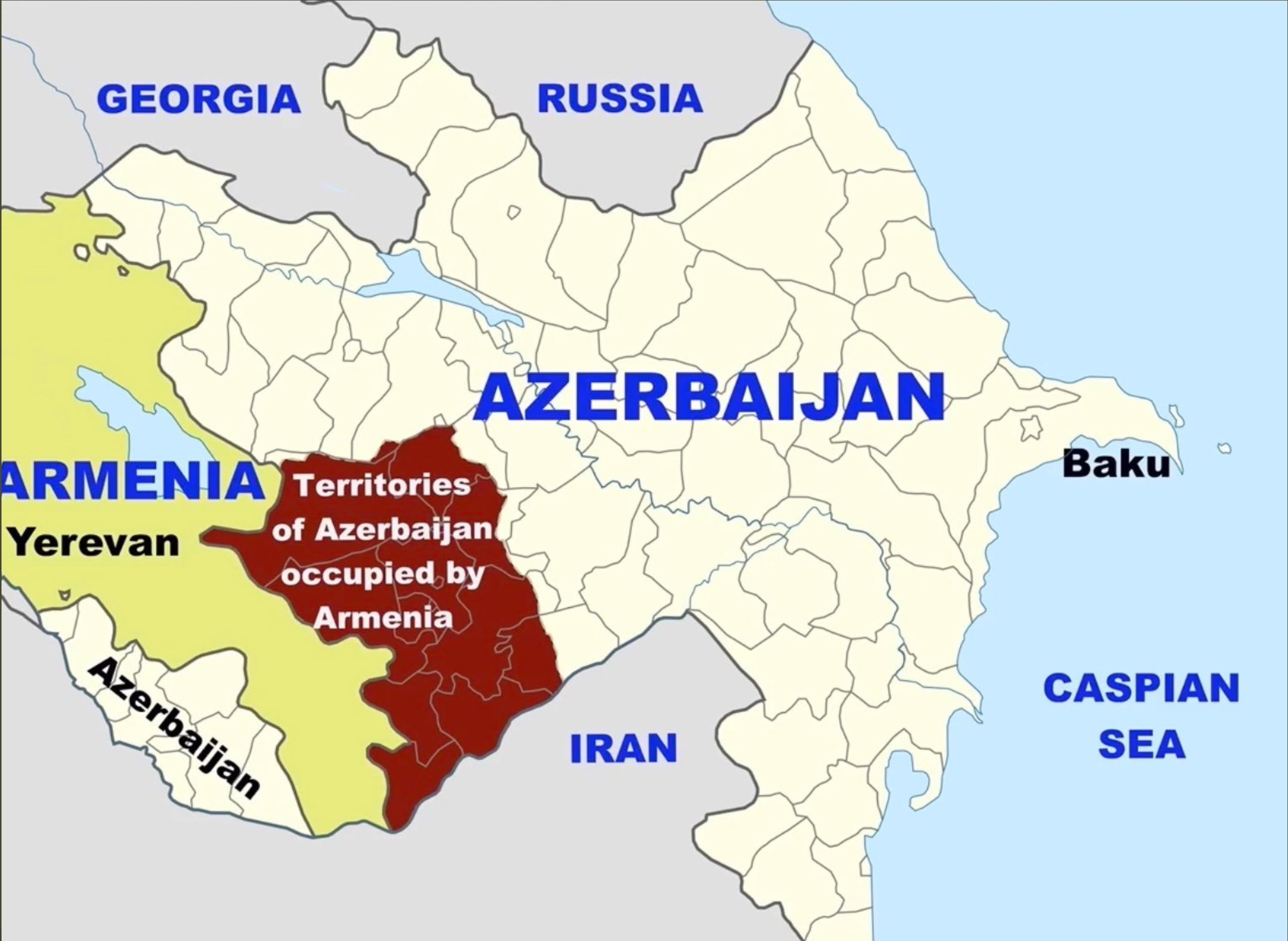 Hal Turner Remark: The media reports coming out of this area are rife with inaccuracies and blame from both sides.  It is said that "truth is the first casualty of war" and in this case, it sure seems that way.  For all the information coming out right now, it is VERY hard for me to determine who did what to whom, first, and why.   Reporting this conflict is NOT going to be easy from a factual standpoint.  I must cvonfess that since Azerbaijan has the full support of Turkey, it appears TO ME that they are already in the wrong.  I don't trust Turkey as far as I can throw it and anyone connected with the Turks are therefore viewed badly by me.
UPDATE 11:12 AM EDT --
The Prime Minister of Armenia calls on citizens to prepare to 'defend the sacred homeland.' General mobilization and martial law declared.
The general con census coming out of the region is that, supported by Turkey, Azerbaijan has just started a war against Armenia in-order to occupy Artsakh/NagornoKarabakh. For now, Azerbaijan has lost a Mi-8 transport helicopter, a Mi-24 heavy attack helicopter, 3 UAVs & over 20 Syrian mercenaries!  However, Turkish Defense Minister Akar says: "Armenia attacked Azerbaijan with a violation of the ceasefire and again showed that it was after a provocation. The biggest obstacle to peace and stability in the Caucasus is the aggressive attitude of Armenia and it must immediately cease this aggression that will set the region on fire.
Hal Turner Remark: This is dangerous. We are heading towards Russia vs Turkey in very short span of time. (Both will have to protect their sides).
UPDATE 11:30 AM EDT --
Another helicopter from Azerbaijan has been shot down: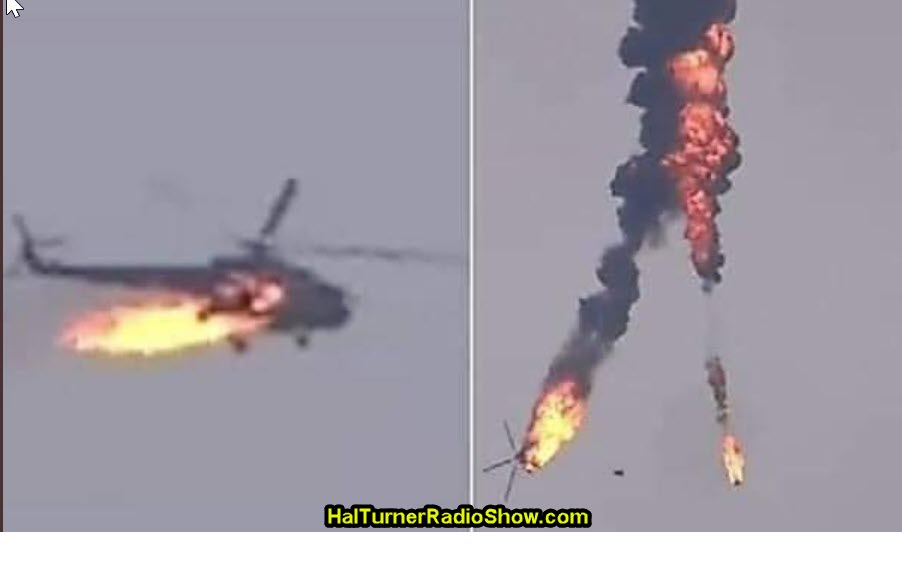 Massive reinforcements have been sent by Armenia, including rocket launchers to the front line with Azerbaijan as a open war begins.
In a dramatic and extremely dangerous escalation, Turkey has sent a military drone deep into Armenian territory. 
The drone has not fired, but even if it is only Intel, the fact that Turkey is doing this against an ally of Russia brings this new conflict into sharp perspective.  This "war" is growing, fast.
 FYI: Armenia is 97% christian while Azerbaijan is 95%+ Muslim.
UPDATE 11:58 AM EDT --
Azerbaijan is cutting-off the Internet, to block information getting out to the world: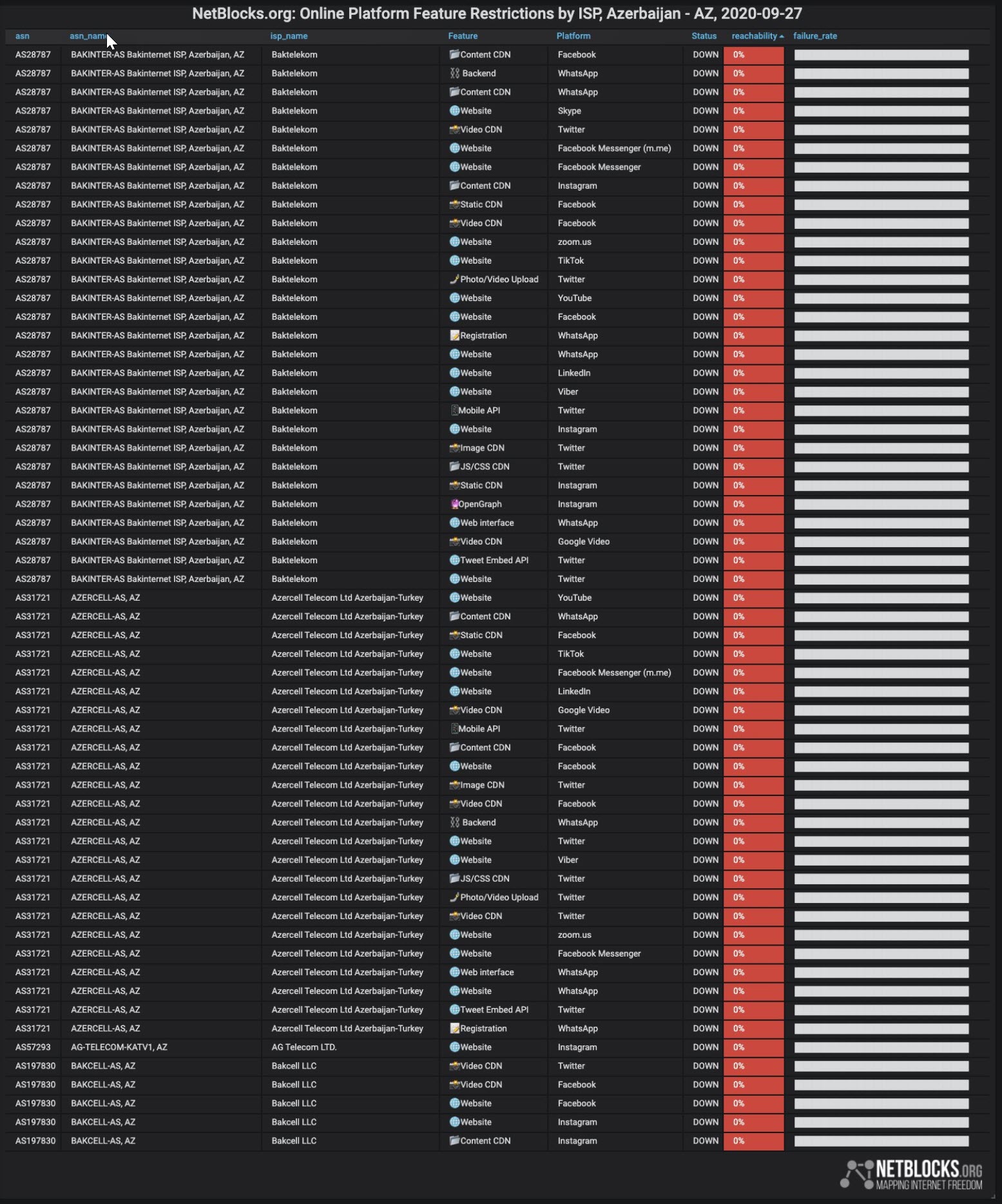 All .gov.az also websites are down including mod.gov.az and edu.gov.az
The Defense Army of Artsakh  reports that the enemy has great losses of manpower and armor. The units of the Defense Army destroyed 4 enemy helicopters, about 15 UAVs, including strike, 10 tanks, and a combat vehicle.
UPDATE 12:06 PM EDT --
Russia has sent a heavy military transport to Armenia . . . this is direct military reinforcement of Armenia by Russia.  This conflict is escalating so fast, heads are spinning.
The European Union (EU) on Sunday called for an immediate halt to border clashes between Armenia and Azerbaijan.

"The European Union calls for an immediate cessation of hostilities, de-escalation and for strict observance of the cease-fire," EU foreign policy chief Josep Borrell said in a statement. 
 Deputy Minister of Defense of Nagorny Karabakh Artur Sarkisyan: 16 dead and about 100 injured on Armenian side to the moment
 ***** BULLETIN *****
BREAKING NEWS - 12:12 PM EDT: Azerbaijan's Parliament declares state of war, announces military mobilization, martial law and curfew in several regions amid clashes with Armenia over Nagorno-Karabakh
Reminder that Armenia is a member state of the Collective Security Treaty Organization (CSTO) with Russia and 4 other countries. Article 4 of the CSTO states that an attack on a member state is an attack on all.
Armenia's MoD says that Azerbaijan is now employing its largest caliber MLRS, including the Smerch, Belarusian Polonez and the T-300. This is serious. Armenia's and Azeri MLRS have range 100KM+. This would mean that the strikes will take place deep in Armenia / AZB 
***** BULLETIN *****
12:58 PM EDT -- Russia Issues Notice to world: "Deploying its VDV (Airborne) Troops to Armenia Conflict Zone"
This is a GIGANTIC escalation.   Russia is stepping directly, openly, and forcefully, into the armed conflict.   Russia knows Turkey backs Azerbaijan, and Russia is now openly sending its best troops to wage war against Azerbaijan in defense of Armenia.  Direct, open conflict is now unavoidable between Turkey and Russia.
UPDATE 1:31 PM EDT --
Armenia
• 16 Armenians have been killed, 100+ injured
• State of emergency, general mobilization of the population declared
Azerbaijan:
• 7 villages captured from Armenia
• A state of war and curfews have been declared.
UPDATE 2:06 PM EDT --
 More . . .
According to verified reports Azerbaijan has about 200 casualties and more than 30 pieces of destroyed military hardware.
UPDATE 3:00 PM EDT  --
UN chief calls for immediate end to fighting over Nagorny Karabakh
US condemns escalation of violence between Azerbaijan and Armenia, urges both sides to cease hostilities immediately
UPDATE 4:00 PM EDT --
This is 14-15 hours straight of combat , they probably are going to fight through the night , holding positions while reinforcements pull up and then we will see much more intense fighting at sun rise there in about 7-8 hours.
UPDATE 5:00 PM EDT --
AzTV reports live that heavy artillery fire exchange are still ongoing on LoC
Reports state that the entire nation of Azerbaijan is now under martial law amid major fighting with Armenia. 
 (UPDATES FOR THE GENERAL PUBLIC WILL CONTINUE TO APPEAR BELOW THE PREMIUM CONTENT AREA)
***** BULLETIN *****
COVERT INTEL
UPDATE 6:24 PM EDT --
PREMIUM CONTENT:  
This section of the article is only available for Subscribers who support this web site with $1 a week billed either Quarterly ($13) or monthly ($5).

This is necessary because this is a CLOUD-BASED web site.  The way it works is YOU READ . . . I GET BILLED for "Data Transfer."

Despite being politely asked for voluntary donations, few people ever bothered to donate. Then, despite being asked to click an ad within a story to generate ad revenue for this site, the majority of the general public couldn't be bothered with that, either. So there's no reason to give the general public free news anymore; they don't pull their own weight.

With tens-of-thousands of people reading stories here every day, the costs nearly drove the site out of business.

In order to be able to continue providing cutting-edge news, often hours or even DAYS before Drudge and most of the "mass-media" -- if they even cover it at all -- I need to be able to sustain this effort. To do that, I rely on folks like YOU contributing a pittance of about $1 a week;  which is chump-change that you won't even miss!  Yet that small amount makes all the difference in the world to the continued existence of this web site.

In the final analysis, knowledge is power.  Getting information first, or info that other sources simply don't report, is usually well worth a few bucks in the long run.

Please click here to choose a subscription plan in order to view this part of the article.

Subscribers LOGIN to see the story.  

*** If you are having trouble logging-in, email: This email address is being protected from spambots. You need JavaScript enabled to view it.

YOU MUST SET YOUR WEB BROWSER TO "ACCEPT COOKIES" FROM THIS SITE IN ORDER TO LOGIN OR ELSE YOU WILL NOT BE ABLE TO SEE PREMIUM CONTENT.
UPDATE 6:43 PM EDT --
Artsron Hovhannisyan, the spokesman for the Armenian Ministry of Defense, announced in a press briefing that Armenia will, if necessary, use all kinds of weapons in response to the aggression, including Su-30SM fighters.

In response to journalists' question about the possibility of using fighters, Hovhannisyan indicated that the military and political leadership of Armenia is in complete control of the situation in the conflict zone in Nagorno-Karabakh, and "if necessary, all kinds of weapons will be used."
 ADDITIONAL COVERAGE (NEW STORY) HERE
Now that you have read this story, please COVER THE COST for what your visit cost this site by clicking one or more of the ads below the comments which generates Advertiser revenue of two to three cents per click - no purchase necessary by you -- and helps offset operating costs for this web site.
When YOU read a story here, the web hosting company charges us for "data transfer / Bandwidth" to convey the material to you.  Without your help by clicking an ad below, this web site would be in danger of shut down from the data transfer charges.  Please click any ad below to offset the cost of bringing this news to you