Video below from inside Ukraine, shows the arrival of Israeli Defense Force troops, to fight against Russia.
This is a gigantic stab in the back by Israel to Russia.  "Allies" and "Partners" don't do things like this.
On one hand, this may surprise many readers.  But after a Ukraine AZOV Battalion NAZI was allowed to pray at the Wailing Wall inside Israel, as seen in the image below, nothing is as anyone thought: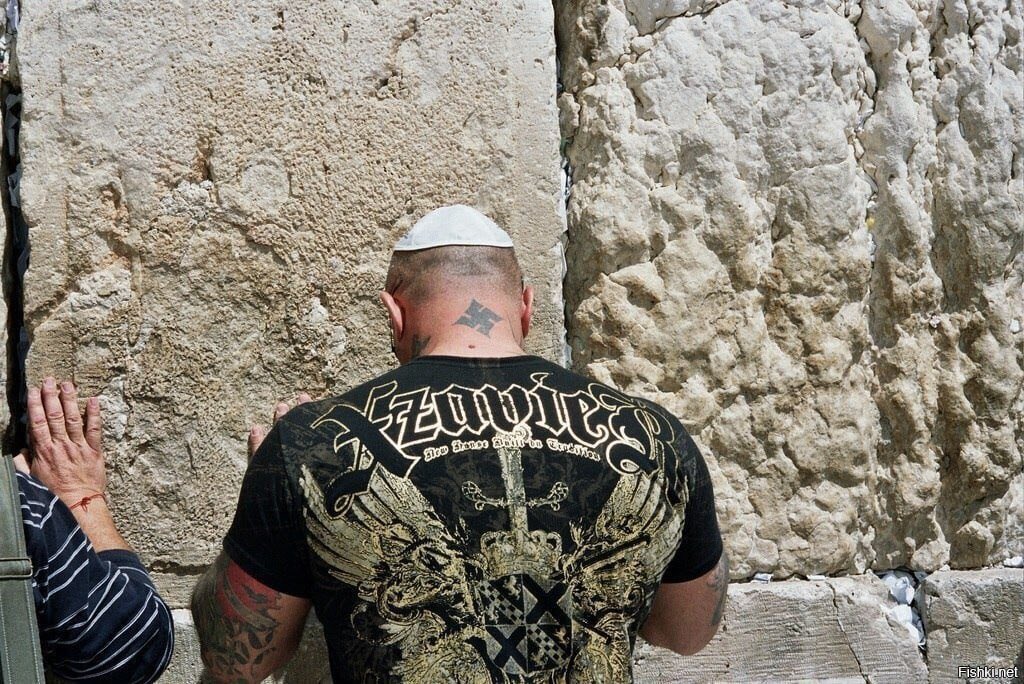 Let this sink-in.   
An actual NAZI, with a Swastika tattoo, praying at the Wailing Wall in Israel. 
The march toward Armageddon continues.