US National Security Adviser John Bolton apparently screwed up his meetings in Ankara, Turkey so badly, that in the days since, the Turkish Army has moved eighty-thousand (80,000) troops and trainloads of heavy military armor, to its border with Syria.
According to covert Intel sources, a Turkish invasion into Syria is now "imminent" and will be the largest Turk military operation since it's invasion of Cyprus back in 1974.
Intel sources tell me the Turkish military operation will begin from Turkey's southern provinces of Saniurfa and Kilis and it will concentrate on the eastern Euphrates in Syria.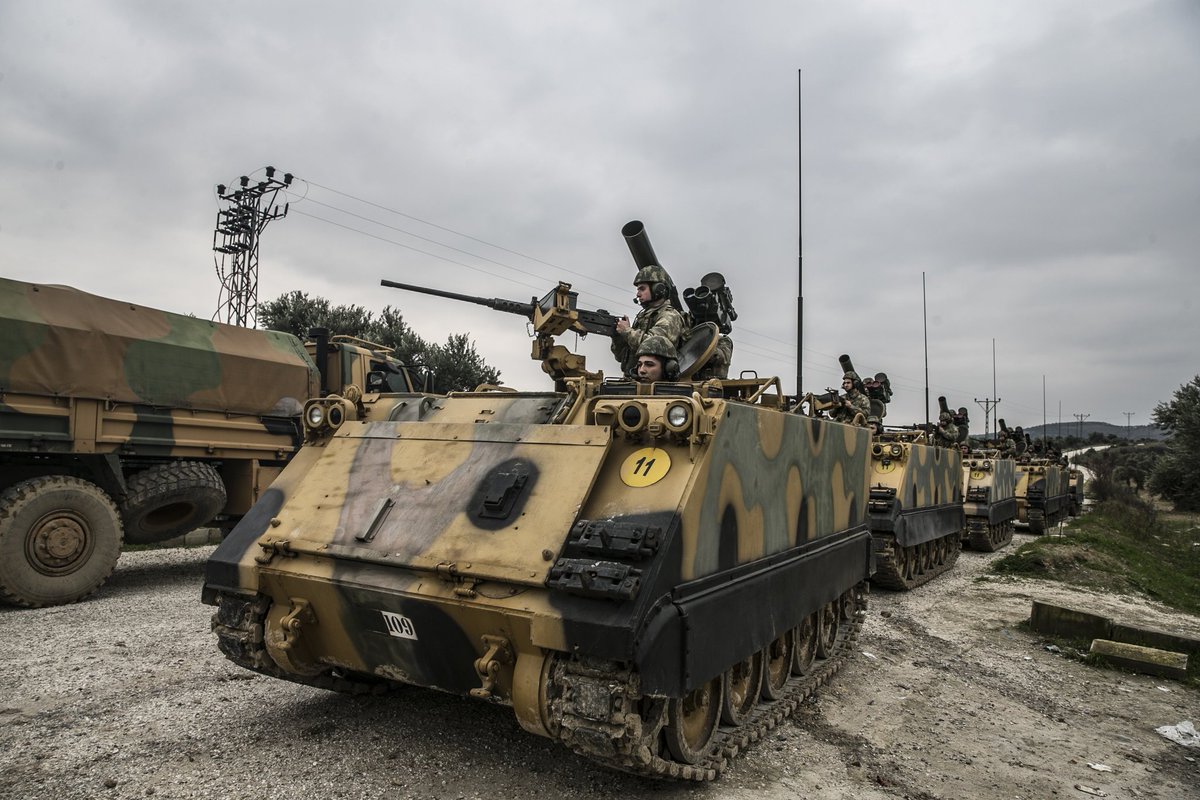 The deployment will begin along a 500-kilometer-long front from ten different locations, 10 kilometers deep into the border, with the aim of clearing an area of 30,000 square kilometers from terror organizations and put an end to the attempt to form a terror corridor established on Turkey's southern borders," they added.
What Turkey calls a "terror corridor" is actually the traditional homeland of Kurdish people. The Kurds, through their armed unit known as the YPG, fought side-by-side with the US against ISIS.
Turkey regards the Kurdish YPG as "offshoots of terrorism" and wants them all removed from their lands in SYRIA, near the border with Turkey.
U.S. President Donald Trump has warned Turkey against attacking the Kurds, claiming that there are grave economic consequences if they carry out the operation.
The Turks scoffed at Trump's warning and are now moving heavy military assets into position to enter Syria by force; in exactly the area where the Kurds reside.
What will the U.S. and NATO do when their "ally"  Turkey, forcibly enters Syria to attack people the U.S. Supports?
What will become of National Security Adviser John Bolton now that his bungled efforts have caused this gross embarrassment to the U.S.?
Check out the Main News Page for all the latest stories HERE