The North Atlantic Treaty Organization (NATO) has announced that they are increasing the number of troops on "High Readiness" from 40,000 to 300,000 given the situation in Ukraine.
NATO General Secretary Jens Stoltenberg made the announcement Monday morning in Brussels, adding "Extensive dialogue between NATO and Russia is no longer possible."
Units deployed across eight eastern and southeastern NATO countries to deter Russia hostilities will rise in size from 1,000-strong battlegroups to brigades, which comprise around 3,000-5,000 troops with more war-fighting equipment in Latvia, Lithuania and Estonia.
"We will transform the NATO Response Force and increase the number of our high readiness forces to well over 300,000," the NATO chief said.
The NATO Response Force - which are kept at varying degrees of readiness to mobilize, from two days' notice to six months - is currently around 40,000 soldiers, sailors and air personnel.
In addition to the increase in High-Readiness troops, the U.S. Air Force has deployed F-35 Stealth Fighter jets to the region, with the flight path of at least one such jet allowed to be visible on FlightRadar24: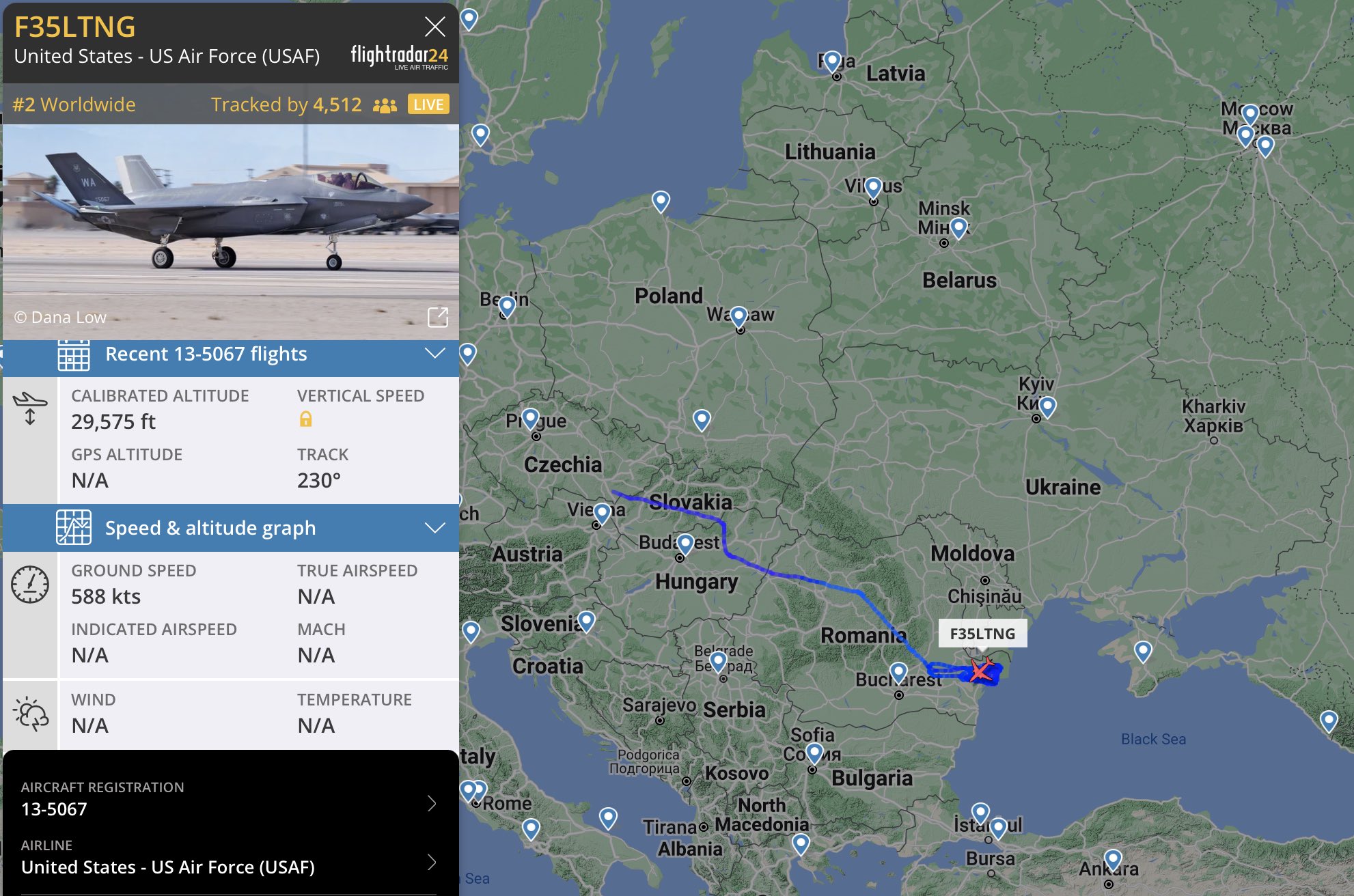 Day by day the situation between NATO and Russia grows worse, almost as though NATO is TRYING to find a reason to get into direct war with Russia, over the Russian Special Military Operation in Ukraine.
Trouble is, there is no NATO or U.S. national security interest in Ukraine.   So it seems to many observers that NATO is sticking its nose where it doesn't belong, and literally TRYING to start World War 3.