Check the listings for what's screening after January 6 . . . if you see any movies at all, it may just be the CIA spy thriller "355."  Other than that . . . nothing.
And it's not just in the USA either.  It seems to be the same in the UK and most other countries as well.  No movies listed as screening after January 6.
Seems to be the same thing happening in the US too. Saw this on telegram today 🤔 pic.twitter.com/ySDEEpioS8

— Natalie (@Nataliew323) January 3, 2022
Apparently same in
Australia

— Liz196028 (@liz196028) January 3, 2022
Same in Ireland

— Brianan Boru (@Brianan_boru) January 3, 2022
Some people are speculating that since 5G cellular is scheduled to go live on January 5 there may not be any people to actually go to any movies.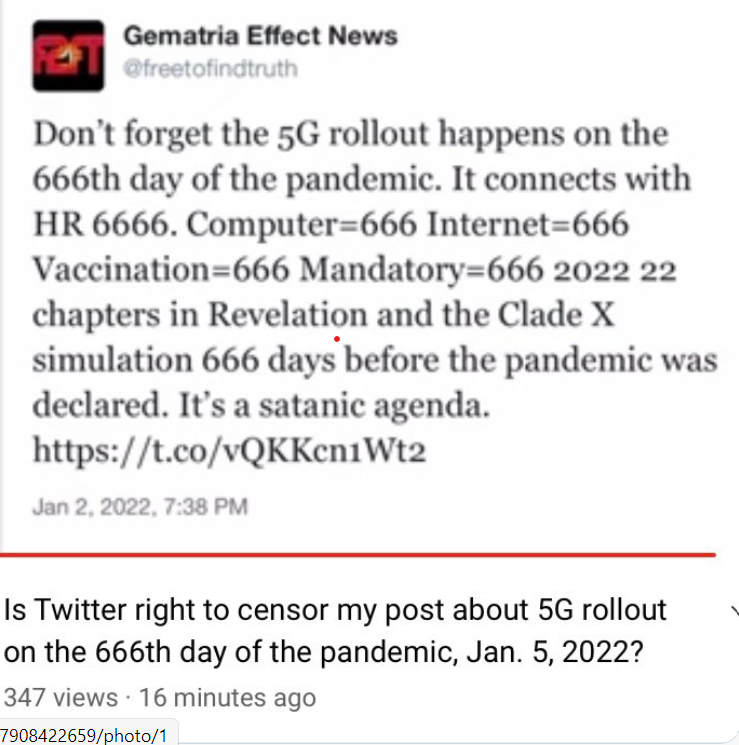 Others claim that former President Trump is slated to give some sort of address on January 6, and thereafter the future is quite uncertain, they claim.
Tighten your sphincters boys and girls, this is about the closest and doomiest doom evidence/ prediction/ advanced notice that we have ever had.

It's not coming from any covert source either, but a source we never even thought about. The rich not wasting their time and money releasing anything that isn't going to be watched.
Thought this was worth passing along to all of you.