Iran is collapsing into REVOLT as of Saturday, with massive crowds in major cities smashing army posts, burning the Central Bank, chanting "Death to Khameni" (Supreme Leader) "We don't want Islamic Republic" and "Reza Shah, God Bless your soul."
Riot police and guards are using live ammunition against protesters in western city of Mariwan where two protesters were killed today raising the number of dead protesters to four across Iran since Friday night.
Incredibly, video below shows protesters have BURNT DOWN the  IRAN CENTRAL BANK:
Iran's largest mobile network operators including MCI, Rightel and IranCell have fallen offline as of 6:00 pm (14:30 UTC) amid worsening internet shutdowns (by government) as protests intensify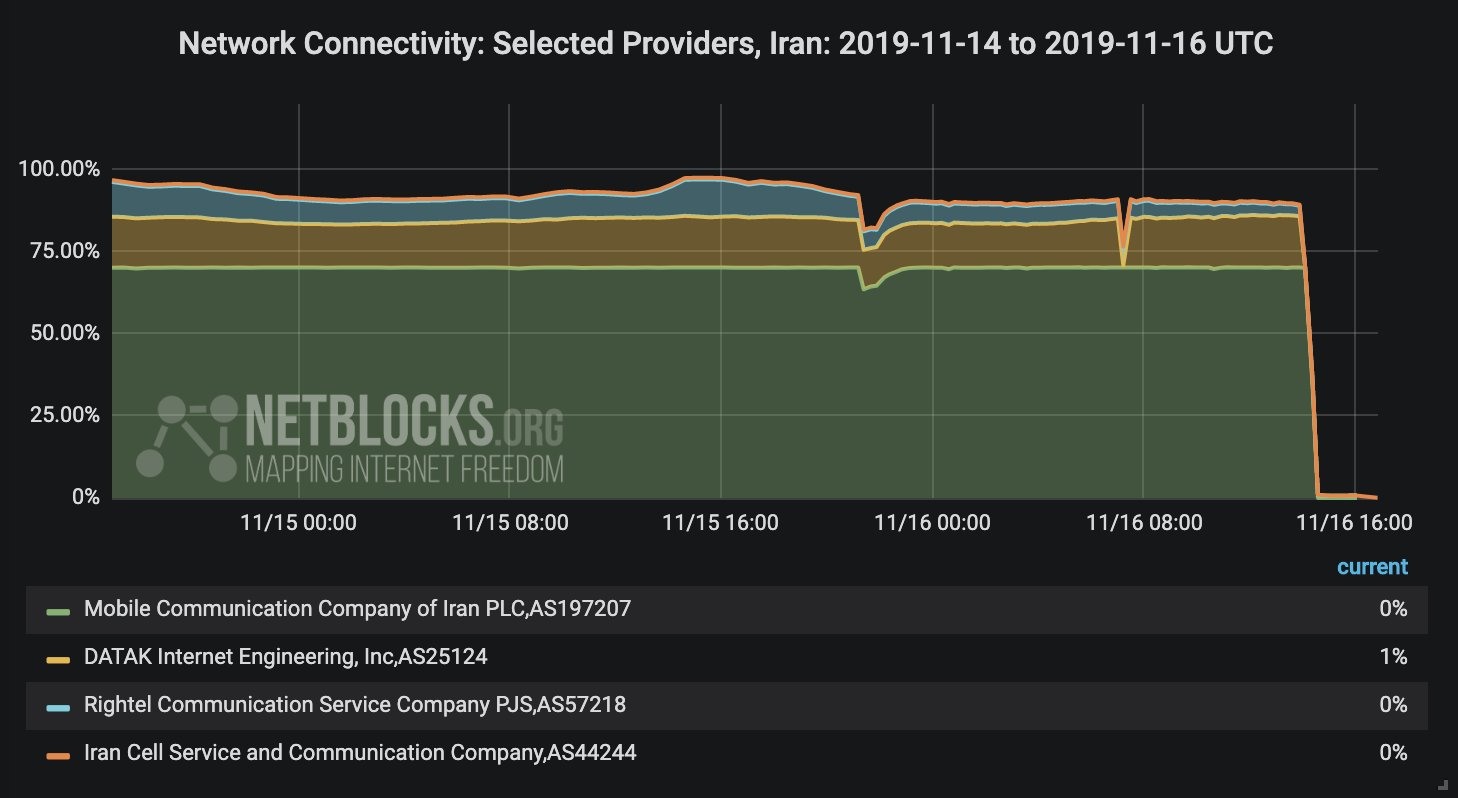 In Tabriz Iranians have come to streets of their cities to protest against Iran's Islamic Regime over increased fuel price & use of that money to fund terrorism abroad.
Protesters also set ablaze a huge poster of Khamenei in the center of Tehran.
The locations of protests throughout Iran can be seen on the map below -- based upon where images and video of protests are coming out: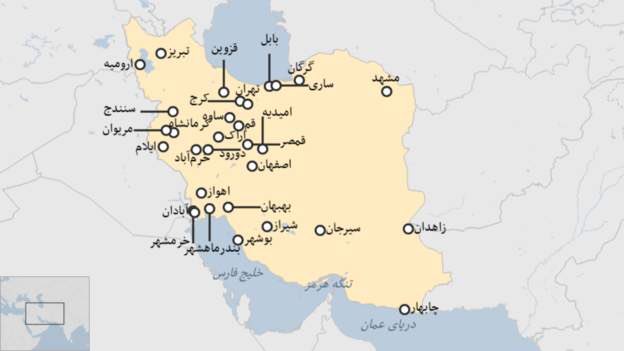 In Salehiyeh, a small town southwest of Tehran, Protesters have set the Mayor's Office on fire:
In Parand, near Tehran, Locals have torched the regime's Kosar Bank & are heard chanting, "Down with Basiji," referring to members of the IRGC paramilitary Basij units:
A bus belonging to Basij (IRGC's domestic structure) was also burnt by protesters in Tabriz, North Iran.
In addition, a Police station has been burnt in Eslamshahr, southwest Tehran.
Protests are so widespread, and so violent, it is not known if the government of Iran can survive ! ! !   
The world may well be witnessing the actual forcible overthrow of the Iranian government -- again; presumably to re-establish a SECULAR government instead of the vicious/terroristic Religious government they have suffered for forty years.
This story will be updated below.  Check back . . .
Now that you have read this story, please COVER THE COST for what your visit cost this site by clicking one or more of the ads below which generates Advertiser revenue of two to three cents per click - no purchase necessary by you -- and helps offset operating costs for this web site.
When YOU read a story here, the web hosting company charges us for "data transfer / Bandwidth" to convey the material to you.  Without your help by clicking an ad below, this web site would be in danger of shut down from the data transfer charges.  Please click any ad below to offset the cost of bringing this news to you.