The situation in Ukraine is growing so bad, so fast, that Russia has now released video showing even MORE truck-launched NUCLEAR MISSILES being put into the field.
The video, released by the Russian Ministry of Defense, makes very clear the intercontinental ballistic missiles inside their country, are now on the move:
Russia would be forced to defend itself if Western nations go through with plans to station short- and long-range missiles in Europe, a Moscow diplomat has warned, insisting they could be used to target the country's air defenses.
In a statement released on Monday, Foreign Ministry spokeswoman Maria Zakharova said that Washington was increasingly discussing proposals to deploy rocket launchers to the continent. Previously banned by the INF Treaty, research and development has reportedly resumed since the pact was torn up in 2019 by then-US President Donald Trump.
So the movement of these truck-launched nuclear missiles SEEMS to some people, to be Russia signaling in the most blunt manner possible, exactly what they mean by defending themselves from US/NATO missile deployments.  
This movement of nukes also comes amid UNCONFIRMED RUMORS that 37,000 NATO Ground Troops will allegedly be moved to the border between Ukraine and Crimea!
Again, this is UNCONFIRMED RUMOR at this point:
NATO forces of 37 thousand people will be deployed on the border with Ukraine.

According to some reports, the Ukrainian side intends to increase tensions on the border with Crimea by deploying NATO forces here from 37 thousand troops - 20 thousand US troops and 17 thousand pic.twitter.com/6UT7rdRHs3

— ALMESTEERY (@ALMESTEEERY) April 7, 2021
If NATO were to actually try doing that, it would likely result in an IMMEDIATE invasion of Ukraine by Russian Troops because having NATO troops massed on the Ukraine-Russia border is simply not tolerable by Russia.  
Russia has warned NATO against deploying troops to Ukraine, saying such a move would escalate tensions nears its borders, amid renewed fears over the region's long-simmering conflict.
Moscow's comments came after NATO voiced concern last Thursday over what it said was a large Russian military build-up near eastern Ukraine, with leading member the United States pledging to stand by Ukraine in the event of any Russian "aggression."
B-1b LANCERS
In an unprecedented show of force, a pair of strategic B-1 Lancer bombers flew over the Aegean Sea on a virtual bombing mission against Russia!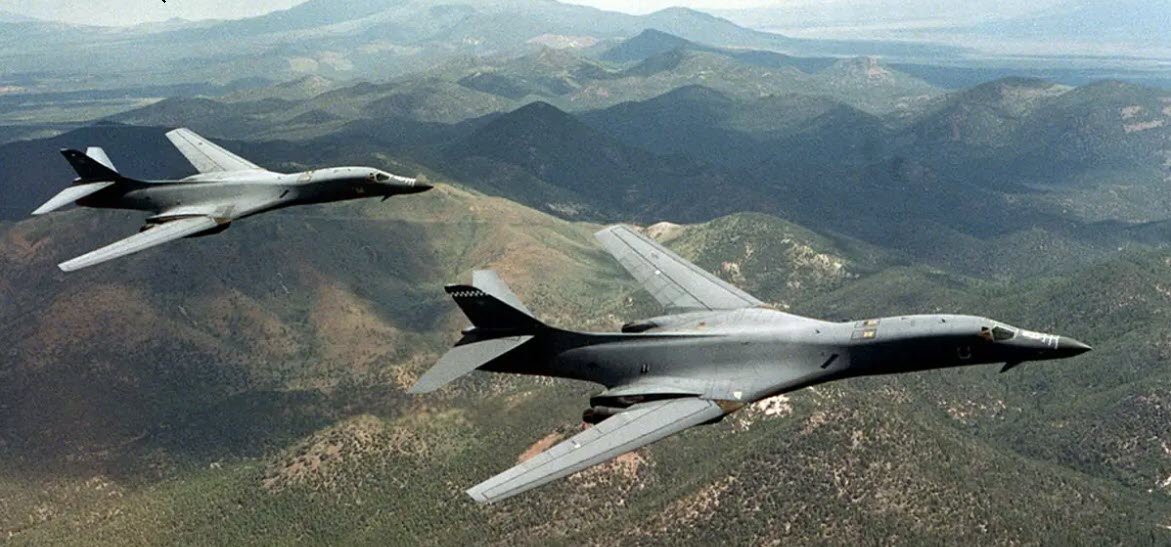 The bombers took off from Ellsworth Air Force Base in South Dakota, traveled nearly 12,000 nautical miles and flew over the Aegean Sea. The B-1Bs returned to base the same day.
This US move is directly linked to developments in Ukraine because there is no other reason for this type of business to happen at this time.
The planes, which can be equipped with nuclear cruise missiles, flew a pattern designed to "launch" such missiles at various points in Russia, from a stand-off location outside Russian air space.
They traveled nearly 12,000 nautical miles.
UPDATE 8:31 PM EDT -- 
France conducted a "surprise" test of its nuclear deterrent force on April 7, mobilizing as many as 50 planes including Rafales, WC-135s,  A330 MRTTs, AWACS E-3s, and Mirage 2000s.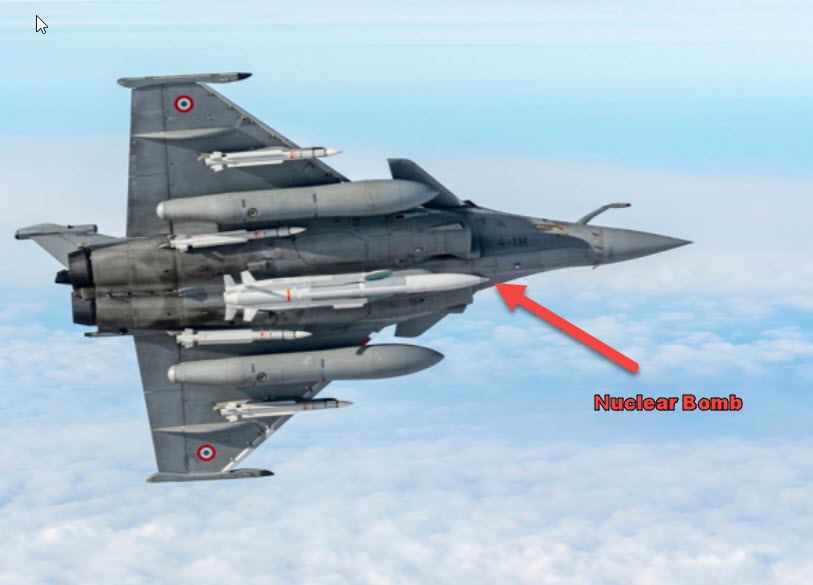 Participating planes formed a formation in northern Brittany, and flew down the west coast towards the Pyrenees before crossing to the Mediterranean coast.
They then flew into central France, dropped down to low altitudes, and simulated deploying a nuclear weapon.
France, Germany, and Russia make up the trilateral Ukraine group that negotiated the Minsk accords and were involved in the talks today that failed because Ukraine rejected all de-escalation measures.

France is also not a NATO signatory and does it's own thing, often not being on the same side as NATO on many issues etc.

If the French are nervous you should be too.
SHELLING
Meanwhile in Donbass: Intensive and loud explosions near Peski, Donetsk Airport, Putilovka, North-Western Donetsk.
Ukraine is using heavy divisional artillery. 
NOTAMs
Continuing with the serious developments, the Federal Aviation Administration in the USA and its counterpart in Canada, issued NOTICE TO AIRMEN AND MARINERS (NOTAM)  about the rising danger of flying into or through Ukraine air space.  The short-and-sweet of it is "Should hostilities escalate, the airspace on both sides of the border could be exposed to potential weapons activity posing a risk to civil aircraft from misidentification or misperception.":
This map shows the air space involved in the warning:
EMERGENCY MEETING OF PEACE GROUP
Yesterday, Ukraine requested an Emergency Meeting of the Trilateral Group on the Donbas, then publicly said they would NOT PARTICIPATE if the meeting was held, as usual, in Minsk Belarus.
Apparently, Ukraine found a way to overcome its reluctance, and the meeting reportedly began at 3:00 PM Ukraine time today.
The meeting is said to have ended with no positive result.
COVERT INTEL
The rest of the article CONTINUES beneath this restricted section. This area of the story is for subscribers only, who support this radio show and web site with $1 a week, billed Quarterly ($13).  It is information that is not widely available to the general public and is of a sensitive nature regarding governmental actions of clandestine services.  (Article continues below)
PREMIUM CONTENT:  
This section of the article is only available for Subscribers who support this web site with $1 a week billed either Quarterly ($13) or monthly ($5).
This is necessary because this is a CLOUD-BASED web site.  The way it works is YOU READ . . . I GET BILLED for "Data Transfer."
Despite being politely asked for voluntary donations, few people ever bothered to donate. Then, despite being asked to click an ad within a story to generate ad revenue for this site, the majority of the general public couldn't be bothered with that, either. So there's no reason to give the general public free news anymore; they don't pull their own weight.
With tens-of-thousands of people reading stories here every day, the costs nearly drove the site out of business.
In order to be able to continue providing cutting-edge news, often hours or even DAYS before Drudge and most of the "mass-media" -- if they even cover it at all -- I need to be able to sustain this effort. To do that, I rely on folks like YOU contributing a pittance of about $1 a week;  which is chump-change that you won't even miss!  Yet that small amount makes all the difference in the world to the continued existence of this web site.
In the final analysis, knowledge is power.  Getting information first, or info that other sources simply don't report, is usually well worth a few bucks in the long run.
Please click here to choose a subscription plan in order to view this part of the article.
Subscribers LOGIN to see the story.  
*** If you are having trouble logging-in, email: This email address is being protected from spambots. You need JavaScript enabled to view it.
YOU MUST SET YOUR WEB BROWSER TO "ACCEPT COOKIES" FROM THIS SITE IN ORDER TO LOGIN OR ELSE YOU WILL NOT BE ABLE TO SEE PREMIUM CONTENT.
RED CROSS 
The international Committee of the Red Cross did something unexpected today: They brought 100 TONS of emergency aid to Luhansk.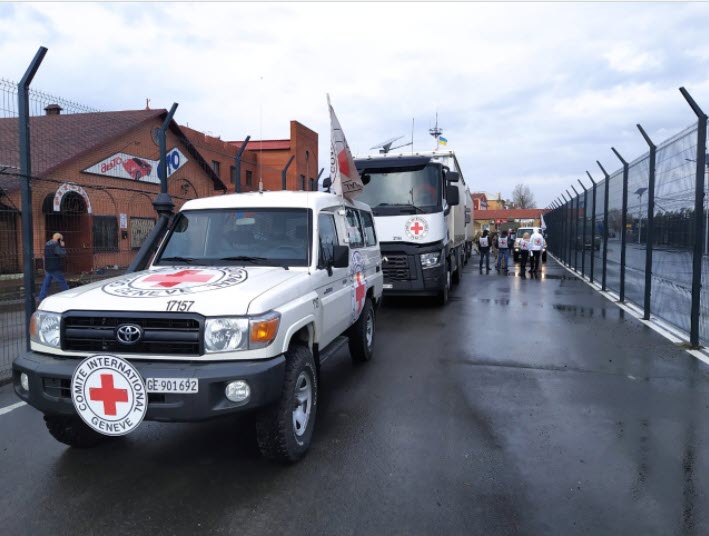 The Red Cross doesn't do things like this on a lark.  They do things like this when a major war breaks out.
There's an old saying "Don't listen to what they say, watch what they do."  They're bringing in emergency aid.  Most rational people will agree this does not bode well for the future.  War appears to be coming very fast and very large.
I will talk much more about this on the radio show tonight.  Tune-in as follows:
BROADCAST NOTE: The Hal Turner Radio Show airs LIVE from New York City from 9:00-10:00 PM eastern US time, which is 0200-0300 GMT.  You can tune-in worldwide via Global High Frequency Shortwave stations or here on the net as follows:
WBCQ on 7.490 or 6.160 (Both 50,000 watts)
WRMI on 5.950 (100,000 watts)
or on regular AM Station:
KYAH 540-AM Utah
or;
Here on the Internet at: http://stream.halturnerradioshow.com:8000/     Please be aware this Internet link DOES NOT GO LIVE until about one hour before the start of the show.  During that hour, it carries commercial-free music until the show begins.
Now that you have read this story, please COVER THE COST for what your visit cost this site by clicking one or more of the ads below which generates Advertiser revenue of two to three cents per click - no purchase necessary by you -- and helps offset operating costs for this web site.
When YOU read a story here, the web hosting company charges us for "data transfer / Bandwidth" to convey the material to you.  Without your help by clicking an ad below, this web site would be in danger of shut down from the data transfer charges.  Please click any ad below to offset the cost of bringing this news to you,