Russia's foreign minister told the world not to underestimate the considerable risks of nuclear conflict, and Nato's supply of weapons to Ukraine "in essence" meant that the Western alliance was engaged in a proxy war with Russia.
 Interviewed by Russian state television, Foreign Minister Sergei Lavrov was asked about the importance of avoiding World War Three and whether the current situation was comparable to the 1962 Cuban Missile Crisis.  
"The risks now are considerable," Mr Lavrov said according to a transcript of the interview on the ministry's website.  
"I would not want to elevate those risks artificially. Many would like that. The danger is serious, real. And we must not underestimate it."
Ukraine's Foreign Minister Dmytro Kuleba said he regarded Russia's scaremongering as a sign of weakness.  
Russia had lost its "last hope to scare the world off supporting Ukraine," Mr Kuleba wrote on Twitter after Mr Lavrov's interview. "This only means Moscow senses defeat."
During a visit to Kyiv on Sunday, U.S. Secretary of State Antony Blinken and Defense Secretary Lloyd Austin promised more military aid for Ukraine. 
The US State Department on Monday (April 25) used an emergency declaration to approve the potential sale of US$165 million worth of ammunition to Ukraine. The Pentagon said the package could include artillery ammunition for howitzers, tanks and grenade launchers.  
Moscow's ambassador to Washington told the United States to halt shipments, warning Western weapons were inflaming the conflict. Mr Lavrov said: "Nato, in essence, is engaged in a war with Russia through a proxy and is arming that proxy. War means war."
Russia's two-month-old invasion of Ukraine, the biggest attack on a European state since 1945, has left thousands dead or injured, reduced towns and cities to rubble, and forced over 5 million people to flee abroad.  Moscow calls its actions a "special operation" to disarm Ukraine and protect it from fascists.
Ukraine and the West says this a false pretext for an unprovoked war of aggression by President Vladimir Putin.  The United States is due to host an expected gathering of more than 40 countries this week for Ukraine-related defence talks that will focus on arming Kyiv, US officials said.  
Britain said all tariffs on goods coming into the country from Ukraine under an existing free trade deal will be axed and it would send new ambulances, fire engines, medical supplies and funding for health experts to help the emergency services. 
Russia's foreign ministry said on Monday that it had declared 40 German diplomatic staff "personae non gratae" in a retaliatory move after Berlin expelled the same number of Russian diplomats. 
FOREIGN TROOPS FIGHTING ALREADY IN UKRAINE
Over the weekend, photos emerged of foreign troops (NATO) already deployed inside Ukraine and fighting the Russians!
Below, a British Sniper Team is shown in Ukraine:
Below, French troops from the 13th Parachute Dragoon Regiment, which is part of the Special Operations Forces, were deployed to Ukraine. The group includes instructors on the use of MILAN anti-tank systems and AT-4 grenade launchers:
While NATO countries may be claiming they are only sending in advisers or training troops, it is clear that ground forces from NATO countries are already inside Ukraine.  This appears, on its face, to be DeFacto war; exactly what Russian Foreign Minister Lavrov commented about above.
 Meanwhile, inside Russia, near the Ukraine border, acts of war are being covertly committed.   Below, video shows fuel storage tanks in Bryansk, Russia, being blown up by small explosives:
Other acts of war through sabotage, are also being committed.   Below, a "mine" is shown having been placed on Russian railroad tracks.  Such mines detonate when a train rolls over them, destroying tracks and derailing and damaging trains:
It is not likely that Ukrainian troops are perpetrating such acts as they do not have the manpower or expertise to engage in such covert activities.  NATO countries, however, do have such abilities.  
HIGH-TECH NATO WEAPONS APPEARING IN UKRAINE
While NATO troops are now clearly visible in Ukraine, very new, even "Black Project" NATO weapons are also appearing inside Ukraine.
Previously unknown Western military aid to Ukraine is being unveiled - it appears that Germany delivered pretty rare PARM DM22 HEAT off-route anti-tank mines, which can strike enemy vehicles with fin stabilized rockets up 100 meters away:
In addition, The US Dept. of Defense (DoD) and the Defense Advanced Research Projects Agency (DARPA)  are fast tracking more black project weapons like the Phoenix Ghost to assist Ukraine.
The Phoenix Ghost tactical drone, a never-before revealed system designed by the US Air Force, will now prove its mettle on the battlefields of Ukraine.
The United States will provide more than 121 Phoenix Ghost Tactical Unmanned Aerial Systems, which are manufactured by AEVEX Aerospace, the Pentagon announced.
A senior defense official said the new drone "was rapidly developed by the Air Force in response, specifically, to Ukrainian requirements."
Phoenix Ghost is a low-cost, single-use suicide drone that behaves like a loitering munition — flying around an airspace before ramming itself into a target.
REGULAR WARFIGHTING GEAR TOO
Yesterday, Poland's Prime Minister confirmed that they have supplied Ukraine with tanks but does not confirm any specifications or quantities.
Sweden (not a NATO member, but will be next month) is also donating some of its FH77 BW Archers to Ukraine are coming from? They are very swift in action and their 155mm shells have a range of 50 km.  The brief video below shows how quickly this thing can arrive, set-up and fire . . . less than a minute!
UKRAINE WAR CRIMES EVIDENCE FOUND
The Organization for Security and Cooperation in Europe (OSCE) abandoned its office in Mariupol Ukraine, leaving behind all the video and photo evidence of actual WAR CRIMES perpetrated inside Mariupol, BY UKRAINE FORCES!  This evidence was hidden, and the war crimes committed by Ukraine were not reported in the official OSCE reports . . .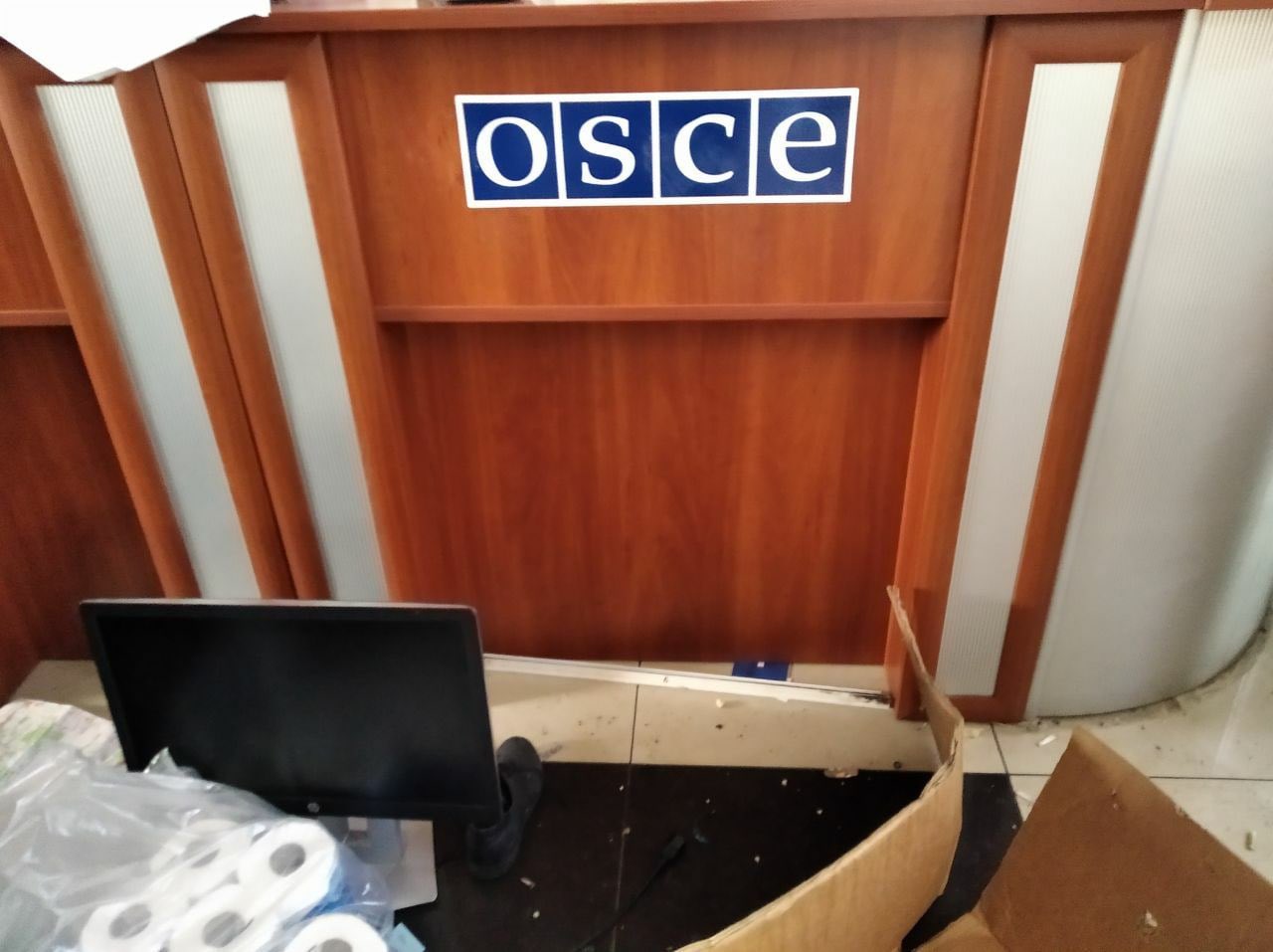 VIDEO EVIDENCE PROVES THE CRIMES: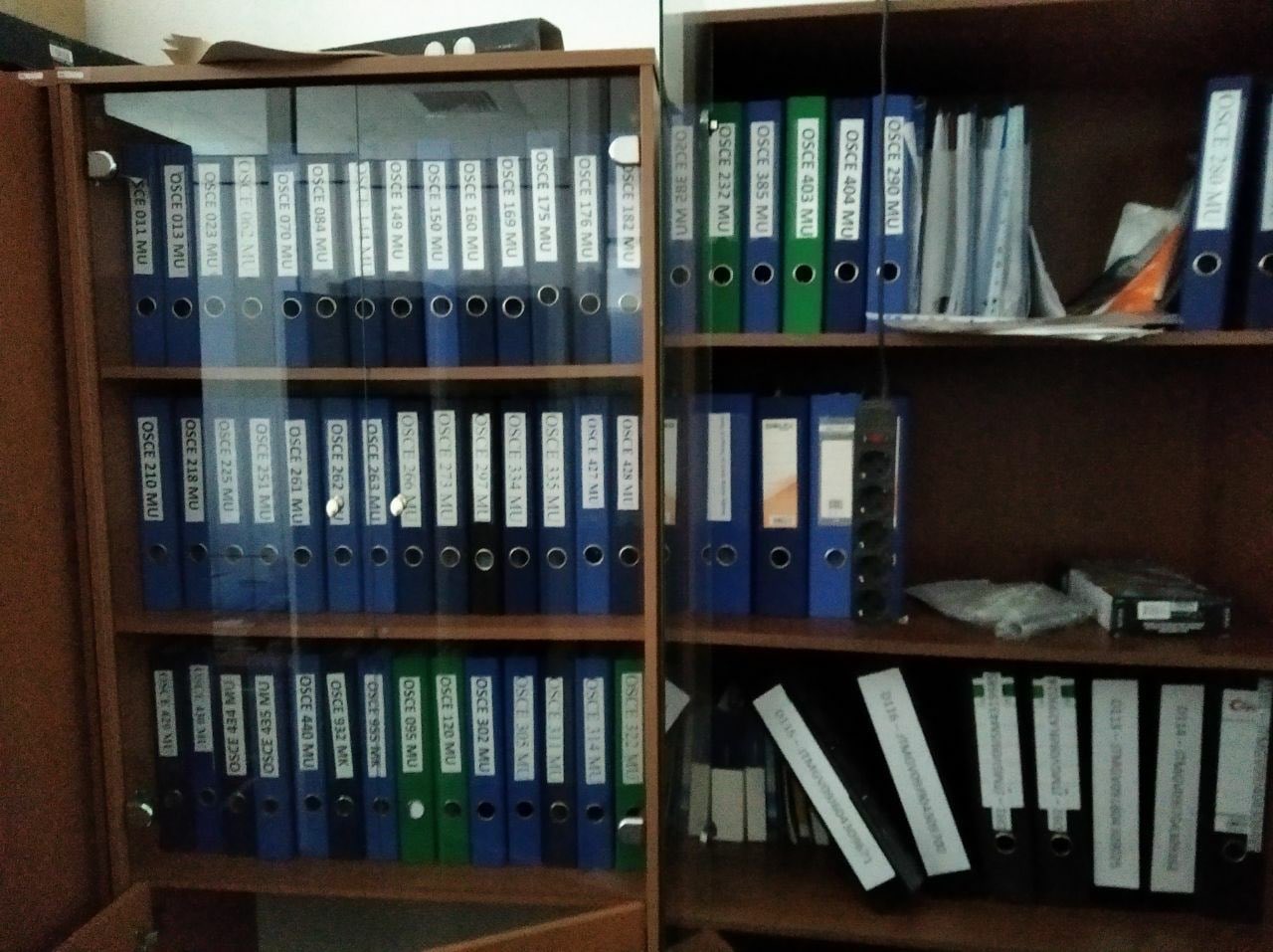 HAL TURNER EDITORIAL OPINION
After Blinken's /Austin's trip to Ukraine yesterday it should be clear to everybody that NATO is now actually engaged in a FULL SCALE WAR against Russia, but is using Ukrainian Blood versus their own for the actual fighting.

Forget the distractions of small engagements ... it is now clear that NATO wants to totally defeat Russia on the battlefield, and Russia now understands that, though it took a few weeks for them to realize they were actually in a full scale War with NATO.

The ONLY thing lacking in this War at the moment is the two air forces and navies going at each other tooth and nail and direct people involvement by NATO troops.

In many respects the battle shaping up for Eastern Ukraine is much like the set up for set piece battles over the last 150 years ... preparation time for each army to marshal it's forces and pre-stock the supplies they will need for the battle close to where they believe the fighting will take place BEFORE that battle begins. Definitely NOT a Rommel Style Blitzkrieg Affair Russia LOST the opportunity to pull off that type of battle off early in this War with some early serious mistakes.

"IF" Ukraine starts to seriously lose in the east, is NATO air intervention a possibility?

Truly scary times for those of us on the outside wondering how far the main actors are willing to go to RAMP UP this conflict. Nuland, Blinken, and Austin clearly WANT a full scale War to evolve out of this conflict.

WHY? I have no idea, but everything they have been doing was first geared towards getting the War started and now appears to be geared towards making the War BIGGER, not dampening it down.

Hold on tight ... the ride is about to get very very wild.