Russian strategic aviation voice and morse net on frequencies 4397 USB and 5620 CW, indicate Russian Bomber Activity 3:30 PM EDT --
3 Tu-22 bombers airborne, possibly strikes in the coming hours.
3:51 PM EDT -- More:  3 Russian Tu-95Ms strategic bombers have taken off.
Unidentified Object noted Airborne over the Odesa Region of Southern Ukraine; Air Defenses are reportedly Active.
Multiple Large Explosions heard across the City of Odessa; reports of a possible ongoing Shahed-136 Drone Attack.
3:54 PM EDT -- It appears Russia has switched to radio silence mode. A massive rocket strike expected in Ukraine tonight.
 4:04 PM EDT -- Explosions reported in Zaporozhye region and Odessa
Tu-95MS are moving to the area of the Caspian Sea, to the missile launch site.
Inaccurate intel struck-thru 
4:30 PM EDT -- There is information circulating on the Internet that the Ukrainian military has just shot down a Russian Su-35S fighter over the Black Sea
4:40 PM -- Ukrainian Sources are reporting that the Russian Pilot of the Su-35 was Killed in the Crash.
4:45 PM EDT -- Explosions in the Dnepropetrovsk region In eastern Ukraine, an air raid continues, related to the work of Russian UAVs.
5:00 PM EDT -- Officials of the Kherson Defense Forces confirmed the downing of a Su-35 of the Russian Air Forces over the Black Sea.
-- Sirens in Kyiv, Gerans are headed its way.
-- Mass MISSILE arrivals at Zatoka and Sergeevka to the coastal facilities of the Armed Forces of Ukraine (there are camps for recruits and trainees)
-- At least 7 Tu-22M3 Strategic Bombers and 4 Russian Naval Ships are reported to be currently approaching their "Launch Zones" over the Black Sea; these Aircraft and Ship are Armed with roughly 50 3M54-1 Kalibr Cruise Missiles.
-- It is reported that at least 7 hits were made at AFU facilities in Odessa Region. There are also reports that a missile strike destroyed the bridge in Zatoka, through which the AFU was delivering reserves, fuel and equipment from Romania to Kherson and Nikolaev.
Ukraine confirms two Kalibr cruise missiles hits at Odessa port…  western equipment hit in Odessa region
FROM RUSSIAN MINISTRY OF DEFENSE:
A Ukrainian S-300 surface-to-air missile system has been obliterated near Zheltoye (Donetsk People's Republic).

The command post of the 102nd Territorial Defence Brigade has been hit near Poltavka (Zaporozhye region).

Air defence forces have intercepted fifteen HIMARS, Uragan MLRS projectiles, and Storm Shadow long-range cruise missiles during the day.

In addition, nine Ukrainian unmanned aerial vehicles were obliterated in the areas of Lozovoye, Terny, Vodyanoye, Novoandreyevka (Donetsk People's Republic), Chervonaya Dibrova (Lugansk People's Republic), and Energodar (Zaporozhye region).
6:03 PM EDT -- At least 7 Tu-95MS Strategic Bombers are noted to have taken-off from Engels Air Force Base in the Saratov Region of Russia heading towards their "Launch Zones" over the Caspian Sea; a Missile Attack against Ukraine appears to be Imminent once again.
CRIMEA HIT?
A Bright Light and Explosion were seen in the City of Sevastopol in Crimea, after which electricity went out: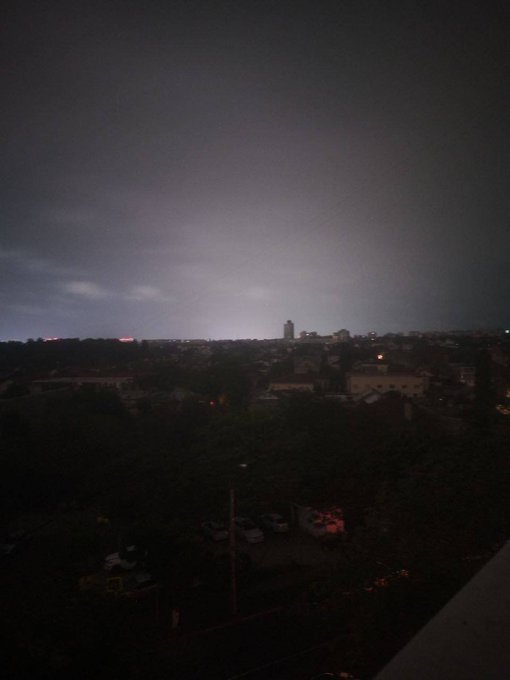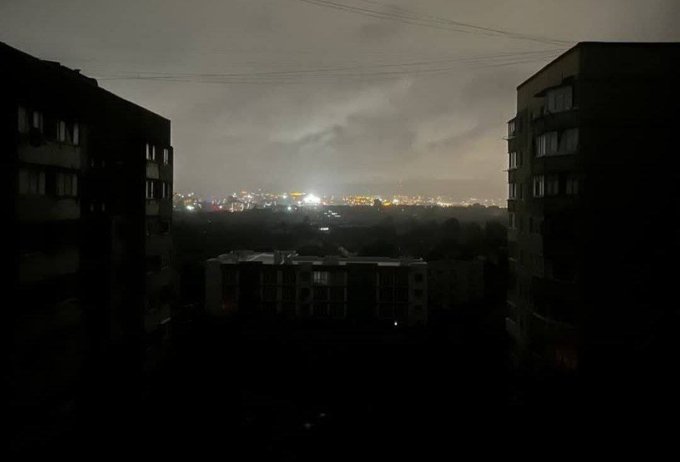 BLACKOUT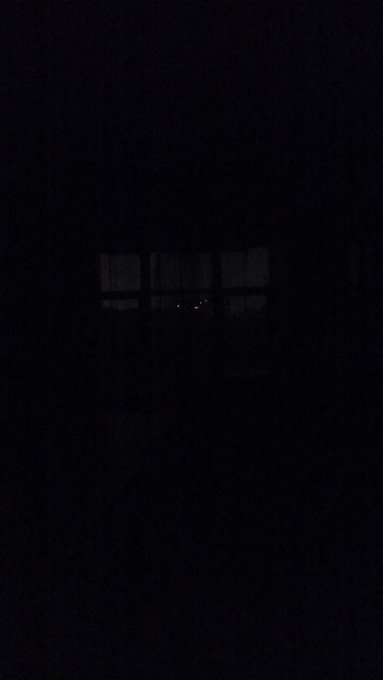 UPDATES 11:20 PM EDT --
For what it's worth, I went to sleep around 7:00 tonight; I was simply exhausted and didn't know why.  Same thing yesterday.     At 11:00 PM, I woke up with a very nasty cough - VERY NASTY.    I'm clammy around my neck. I do **NOT** have a fever, temp is 98.5.  So clearly, at this point, it seems to me the reason I've been so tired is that I'm coming down with something in my lungs.   Took some Robitussin.  Waiting for it to kick in, calm  my cough, then back to bed I go.  
Here's what I missed while sleeping:
6:15 PM EDT -- AIR RAID SIRENS, ZAPOROZHYE OBLAST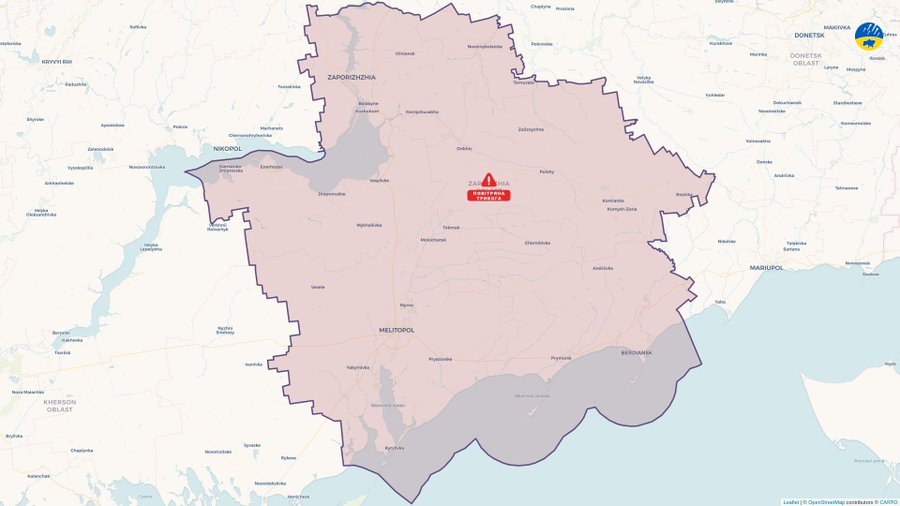 AND;
AIR RAID SIRENS, POLTAVA OBLAST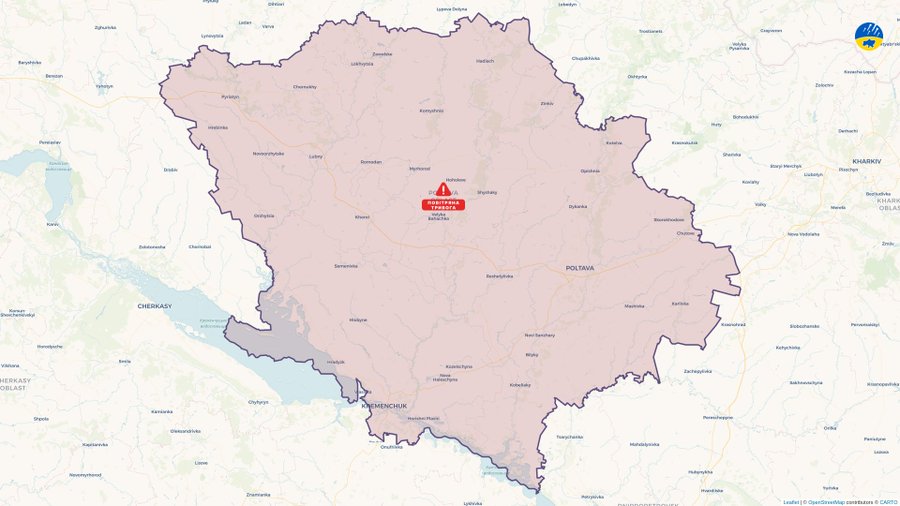 6:18 PM EDT -- TWO BOEING E-4B COMMAND AND CONTROL AIRCRAFT AIRBNORNE OVER CONTINETAL USA
6:55 PM EDT -- Cruise missiles (X-101) have been launched towards Ukraine from over the Caspian sea.
MORE UPDATES COMING, CHECK BACK FEW MINUTES   11:34 PM EDT . . .
7:30 PM EDT -- Here is air raid alert map for Ukraine at this hour: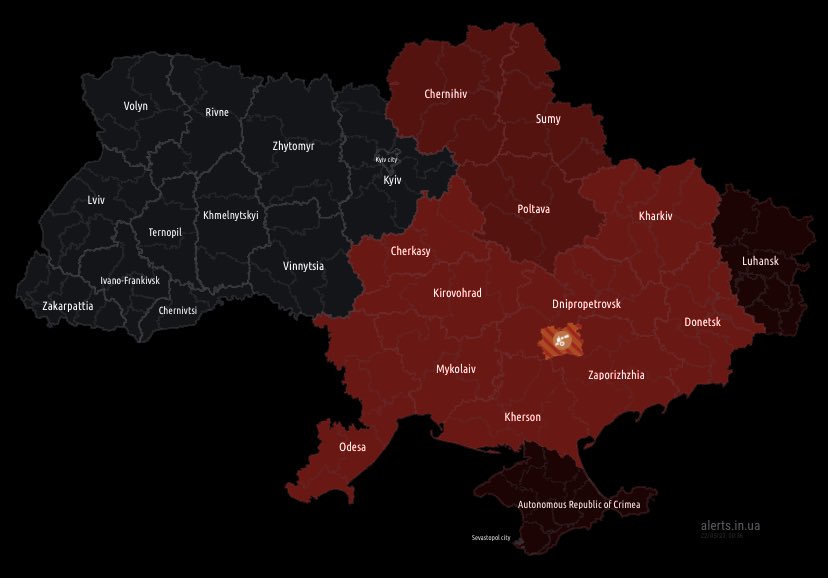 8PM EDT -- radar source indicated cruise missiles are approaching Ukraine from both the southern and northern direction
Air raid sirens, Kiev: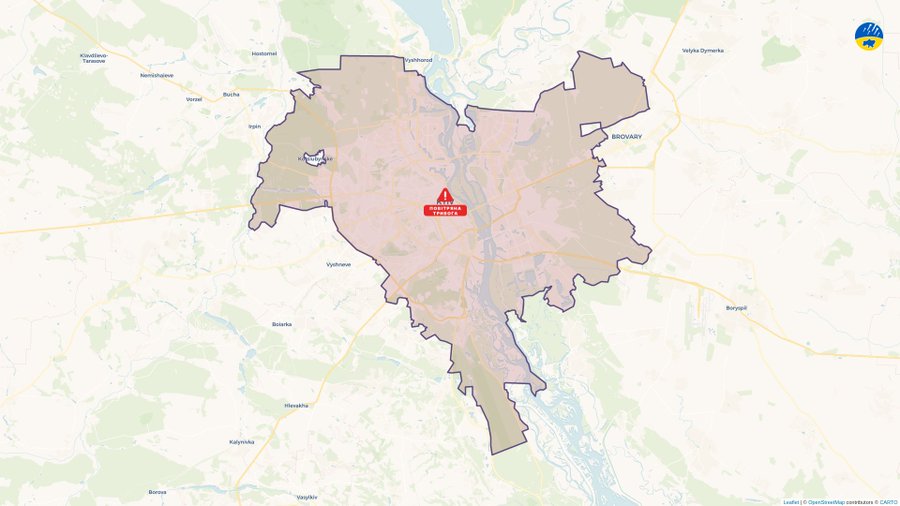 8:30 PM EDT -- Zaporizhzhia, Dnipro, Kharkiv.... Explosions
8:35 PM EDT -- Dozens of explosions can be heard in Dnipro. Very loud. Multiple missiles inbound.
-- Missiles launches confirmed from three russian Tu-22M3 strategic bombers. This is in addition to the missile launches from Tu-95Ms bombers.
8:46 PM EDT -- Russia has hit Dnipro with at least 24 missiles today. This is one of the biggest attacks on a single area since the war started.
8:50 PM EDT -- UKRAINE NOW UNDER **NATIONWIDE** AIR RAID ALERTS: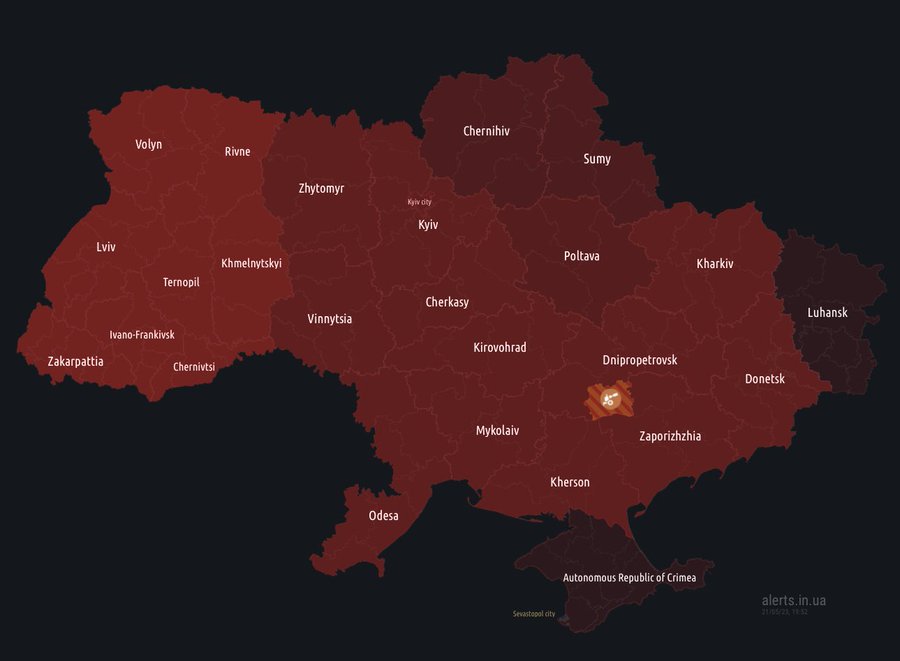 9:05 PM EDT -- No more Missiles are reported to be remaining in Ukrainian Airspace. This entire Attack consisting of Drones, Cruise Missiles, and Anti-Ship Missiles appearing to Unusually Target the City of Dnipro instead of the Capital of Kyiv.
---------------   END OF ALL UPDATES  11:46 PM EDT --------------------