Something has taken place at the Kerch Strait Bridge between mainland Russia and Russian Crimea.  Heavy wafts of smoke are clearly emanating from the bridge.
Details coming . . . . check back  8:17 AM EDT
UPDATE 8:20 AM EDT --
Additional imagery seems to indicate that SMOKE SCREEN defenses are being used by Russia on and near the bridge - perhaps to thwart a coming attack??  Still developing information -8:20 AM EDT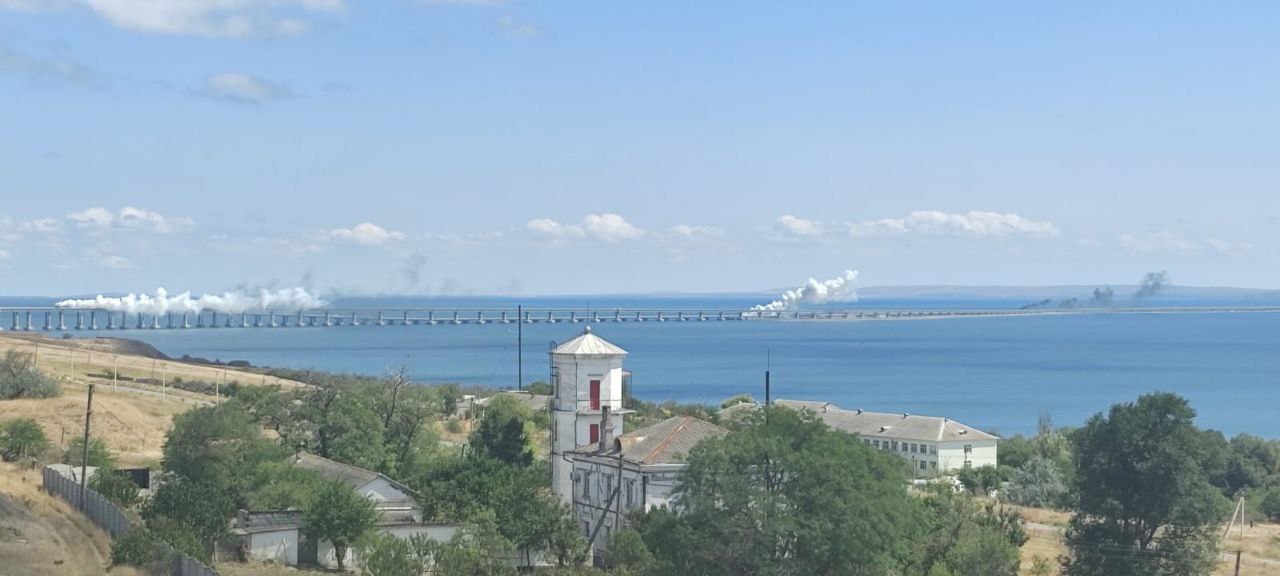 UPDATE 8:22 AM EDT --
Surface-To-Air missiles launched:
Launches of SAMs at SS cruise missiles pic.twitter.com/lhngENHumV

— 🇷🇺General Surovikin 🖤💛🤍 (@_Surovikin_) August 12, 2023
UPDATE 10:02 AM EDT --
The Ministry of Defense of the Russian Federation: "Today, at about 13:00, the Kiev regime attempted to deliver a terrorist strike on the Crimean Bridge with an anti-aircraft guided missile S-200, converted into a strike version. It was timely detected and intercepted in the air by means of air defense. No damage or casualties.